Sunset Hills owes thanks to retiring Planning Commission members
'Call the Tune' by Mike Anthony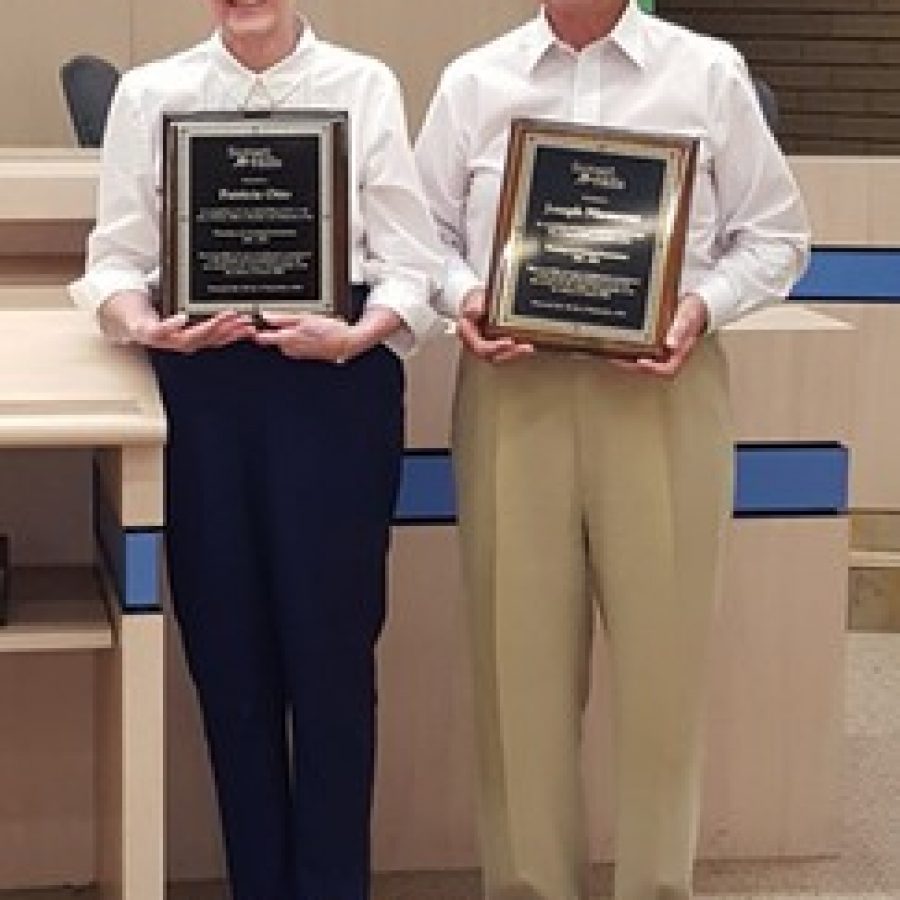 Longtime Sunset Hills Planning and Zoning Commission members Patricia Otto and Joseph Niemeyer were honored earlier this month for their service to the city and its citizens.
The two have a combined 64 years of service on the Planning and Zoning Commission — a remarkable accomplishment. Niemeyer was appointed to the panel in 1982, while Otto was named to the commission in 1986.
At the panel's Sept. 7 meeting, City Engineer/Director of Public Works Bryson Baker presented plaques to Otto and Niemeyer in recognition of their many years of service on the commission.
In part, the plaques stated, "Your incredible and dedicated years of commitment to the growth and development of our city has earned the respect and gratitude of all the citizens of Sunset Hills."
We believe it will be difficult to replace the institutional knowledge that Otto and Niemeyer possess from their years of service on the commission. That knowledge came to the forefront in late 2015 and earlier this year, as the commission considered the adoption of a new comprehensive plan. Otto, Niemeyer and Al Koller were the only panel members who previously had been involved with the process.
The commission, led by Otto as chairwoman, methodically reviewed every aspect of the draft plan formulated by Chicago-based Houseal Lavigne Associates at meetings in November, December, January, February, March and April before voting unanimously in May to adopt the new comprehensive plan, incorporating several revisions to the draft plan.
During their tenures on the commission, both Otto and Niemeyer truly have listened to and represented Sunset Hills citizens, a sharp contrast to the county Planning Commission.
A prime example has been efforts to redevelop as commercial the Court Drive and West Watson Road area, which was ravaged by a category EF3 tornado with winds near 150 mph that ripped through the city on Dec. 31, 2010. The commission has been near-unanimous in its opposition to rezoning that area for commercial use.
To further demonstrate the commitment Otto and Niemeyer have shown to the city, the two have agreed to continue serving on the Planning and Zoning Commission until their successors can be appointed.
Wow — that's dedication. But that's typical coming from two volunteers who have served the city with distinction for many, many years.