Sunset Hills aldermen vote to allow Kostial's videoconferencing
'Language of our ordinance' not clear, city attorney says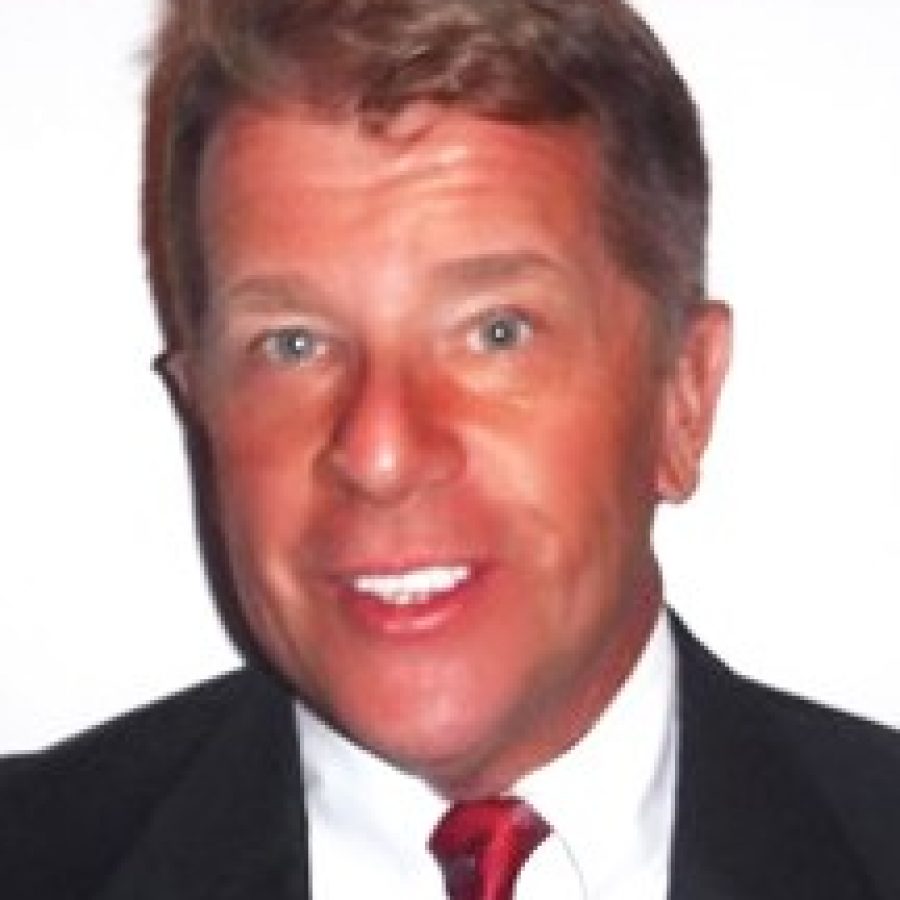 An alderman's use of videoconferencing, a proposed development on Court Drive and a contested Jimmy John's have been issues all year in Sunset Hills, and they all came to the forefront again this month.
While the Jimmy John's issue was largely settled and the Court Drive issue continued to be debated at the December Board of Aldermen meeting, Ward 3 Alderman Keith Kostial's frequent use of videoconferencing came up for direct vote for the first time.
Aldermen voted 6-2 to allow the videoconferencing alderman to attend after Mayor Pat Fribis questioned whether he met the guidelines outlined in city code for video attendance. Voting "no" were Ward 1 Alderman Dee Baebler and Ward 4 Alderman Thompson Price, who have both said public officials should attend meetings in person.
Although Kostial had promised to attend most meetings in 2016 in person despite a job assignment in Wisconsin, he instead primarily attended by videoconference — including Parks and Recreation Advisory Board meetings.
As Kostial's face first showed up on the projector screens in City Hall Dec. 13, Fribis questioned whether he had contacted her to let her know that he would be out of town, as other aldermen have done.
Kostial played phone tag and left a voicemail for City Administrator Eric Sterman the previous Friday, which met city requirements, the alderman said.
An ordinance adopted in October to regulate videoconferencing requires an alderman to notify the mayor and city administrator two business days in advance if he or she wants to virtually attend.
"Pat, here's the thing. You don't want videoconferencing. Are you going to allow this or not?" Kostial asked Fribis. "Am I going to get lectured, or can we just move ahead?"
While noting she wanted Kostial to follow the rules so his constituents could be represented, the mayor called for a roll-call vote on "if we should make an exception and allow this … In my opinion, it is in direct violation of the ordinance that we passed."
As the roll call started with Ward 2 Alderman Tom Musich, he asked City Attorney Robert E. Jones for his opinion.
The language of the law is unclear, mentioning that an alderman should make "all reasonable efforts to inform" the city, but not specifying what that means, Jones said.
The law suggests that video attendance is only appropriate in emergency situations, which "can include illness or injury of the member or of his or her immediate family, including father, mother, spouse, sibling, child or grandchild."
But that wording doesn't ban an alderman from voting by video for other reasons, Jones said.
"The language of our ordinance is not clear," said Jones, who drafts the city's ordinances.
"If the language of the ordinance is not clear, then I think that Alderman Kostial should be able to attend the way he is," Musich said.
But Baebler questioned why Jones would write an unclear law for the city.
"Why write an ordinance if we're not going to write it clearly and definitively?" she said. "There's no reason to have it."
"Well, I think the ordinance is intended to be aspirational in terms of what the board should consider when trying to determine whether a member should be allowed to participate via videoconference," Jones said, adding that he does not believe the board should vote every time an alderman wants to videoconference.
"Wasn't the spirit of that legislation also to try to the best of our ability to make videoconferencing not be the accepted norm, but the exception?" board President Richard Gau asked.
Jones agreed that the three-meeting limit can be enforced since it is strictly defined.
Fribis and Kostial also disagreed on whether Kostial had shown good cause to videoconference, as described in the ordinance. The alderman did not have an emergency, the mayor said.
But Kostial contended that he had "certainly" shown good cause with his out-of-state work assignment.
Ward 2 Alderman Steve Bersche and Gau voted to allow Kostial, but both asked him to "over-communicate" about his intentions next time.
Kostial cast a key vote that night as one of the six aldermen in favor of a new Jimmy John's proposed for a contested site next to the Mellow Mushroom.
The six-vote supermajority the sandwich shop required for approval would have failed without Kostial's vote.
Baebler and Fribis both opposed the Jimmy John's, and Fribis said she would have voted against it if the project had deadlocked.
Kostial succeeded longtime Ward 3 Alderman Jan Hoffmann in April 2015 when she retired after 26 years on the board. He is up for re-election in April, but had not filed for re-election as of the Call's press time. Former mayoral candidate Nathan Lipe filed to run for the seat on the first day of filing.
Kostial first attended meetings by FaceTime on Assistant City Engineer Wes Searcy's iPhone, but no citizens could see him. Since Sterman arrived this summer, Kostial has tuned in via the GoToMeeting videoconferencing application, which allows his face to be projected for residents to see.
Although Kostial's audio has frequently led to screeching sounds in meetings that spurred city officials to mute his connection, the audio quality has improved in recent meetings. But Kostial appeared to believe he was muted when he interjected during a long public comment from frequent city speaker Sandra Jo Ankney.
Ankney, who opposes the city's deer hunts that started in 2013, outlined statistics about the continuing deer hunt and asked officials questions about how much taxpayer money is spent on the hunts.
Roughly halfway through Ankney's eight-minute remarks, Kostial called out, "Come on!"
The transmission was loud enough over the City Hall audio system that everyone in the audience could hear it. Ankney paused, but went on with her questions.
Former Mayor Mark Furrer broke a tie last year to approve a self-storage facility for the long-vacant Color Art building at 10300 Watson Road, but the development is just now getting off the ground.
The property has since changed hands, but new developer Beau Reinberg of PSI Atlantic still intends to develop the site as a modern self-storage facility.
The board approved the project, with Ward 3 Alderman Kurt Krueger opposed.
"I just have to go on record — I think it's a travesty that the city is losing this commercial property to a storage facility," Krueger said. "I think it's the worst possible use of the property …"
The nearest neighbors have supported the project all along, and as a show of good faith, Reinberg already replaced a dilapidated chain-link fence with a vinyl one.