Students raise $11,000 to support classmate's medical treatment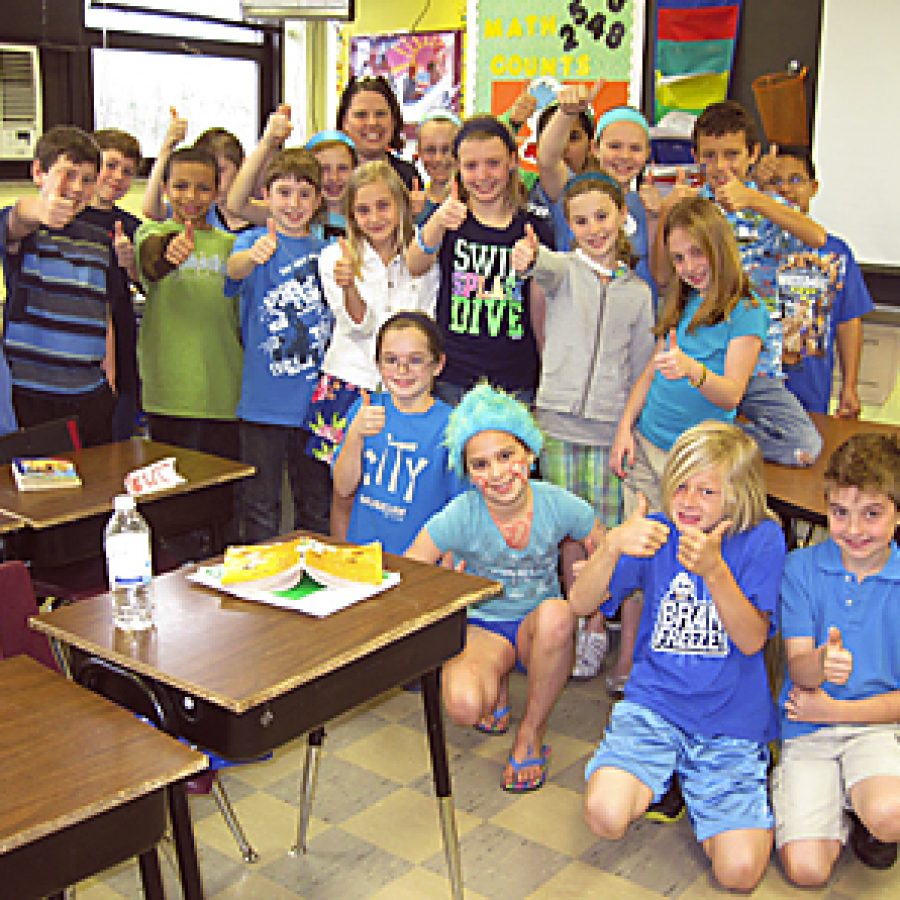 Truman Elementary School students have sponsored a garage sale, raised money at school and conducted their own independent fundraisers to support a classmate many of them have never met.
First-grader Jacob Swiderski, 7, was diagnosed with a cancerous brain tumor when he was 2 years old, according to a school district news release. Since then, he has endured 27 total months of chemotherapy and five brain surgeries, the release stated. Most recently, Jacob received a new treatment for a cancerous brain tumor and completed six weeks of radiation treatment at M.D. Anderson Cancer Center in Houston.
His treatment is covered by insurance, but Jacob's parents, Kristi and Joe, said the school's generosity has greatly assisted the family with travel expenses and basic needs.
During "Jingles for Jacob" day, all 800-plus students at Truman wore blue, Jacob's favorite color, and brought in spare change — "jingles" — to donate to the family.
"I was just floored to hear how the entire school got involved, especially when the majority of kids don't even know Jacob," Kristi Swiderski stated. "I can't even begin to express how grateful we are for the school getting behind us and supporting our family."
In all, $11,249.33 has been raised for the family, including $3,000 from a community-wide garage sale at Truman, and $5,200 from Jingles for Jacob.
"I am extremely proud of how the entire school has taken on supporting this family," stated Principal Megan Stryjewski.
Jacob has a sister, Kayla, who is a fourth-grader at Truman.