By Gloria Lloyd
News Editor
glorialloyd@callnewpapers.com
Steve Stenger has been a lot of things in life: Affton native. Rock singer. Certified public accountant. Criminal defense attorney. Municipal prosecutor. Councilman. County executive.
And if a plan for a St. Louis city-county merger goes through, he'll add another title: "Metro Mayor."
Under the plan recommended by Better Together up for vote in November 2020, Stenger is slated to serve as the intentionally powerful "metro mayor" for the first four years of the new megacity's existence. St. Louis Mayor Lyda Krewson would serve as a less powerful "transition mayor" who would make some decisions alongside Stenger in the first two years of transition into the new government.
The proposal calls for a new unified city of St. Louis comprised of the geographic area of St. Louis County and St. Louis city and grants much of the power of setting up the new "metro city" to the "metro mayor" – Stenger.
Memes posted by opponents to the merger liken Stenger to the "king" of the new city. A parody website set up to mimic and mock Better Together's website calls the plan "Better for Stenger." Under "Staff," the parody website shows a single photo of Stenger.
It's a new turn of events for Stenger, who sometimes sidestepped the question of a city-county merger but as recently as last summer vowed that a city-county merger would not happen because county residents would oppose it: "Not on my watch."
Under the plan, county officials retain their current power while city officials do not. The other city elected offices would be county prosecutor and assessor, and current county officials Assessor Jake Zimmerman and Prosecuting Attorney Wesley Bell would assume those posts.
But on Jan. 1, 2023 — the date that Stenger's current term as county executive would otherwise end — Stenger would take over as the sole mayor overseeing the new government, free to appoint four or more deputy mayors and exert strong authority over a 33-member Metro Council.
"Whether it was me or whether it was someone else, I think it's desperately needed," Stenger said of the new city. "We need one place, one voice, one table for regional decisionmaking, and this is a plan that I think strikes a very fair balance between the city and the county. And we need that one voice to have one place where our region's business can be done."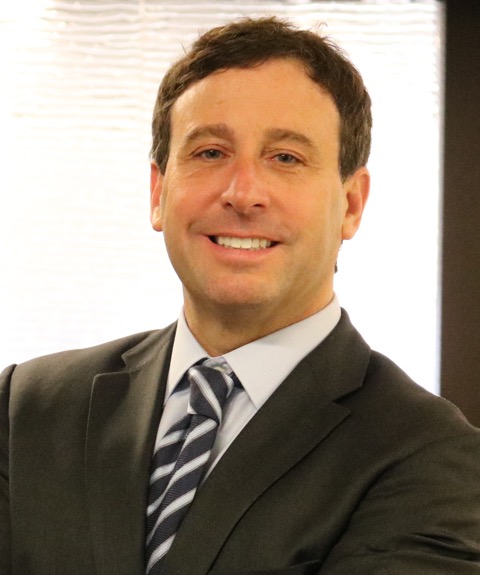 Charter under Stenger's control
The county Charter as it was written Jan. 1, 2019 would become the default ruling document of the new metro city, with Stenger and Krewson able to make changes to it before it is approved by the Metro Council. It would require a two-thirds majority of the Metro Council in order to reject Stenger's proposed Charter, and if they declined to come to an agreement after 90 days, Stenger's preferred Charter would automatically go into effect.
If voters make any Charter amendments, it would have to be by two-thirds majority, compared to the 50 percent plus one currently required in St. Louis County.
Both those clauses seem sure to give Stenger more power and avoid his current deadlocking with the County Council on issues involving the Charter. The council is suing Stenger, and Stenger fought with them over a series of Charter amendments they placed on the ballot that they designed to take away some of his powers and transfer them to the council.
Instead of representing the 150,000 residents that council members represent today, the Metro Council members would represent about 30,000 residents.
In Stenger's mind, the 33-member Metro Council is an immediate improvement from the seven-member council of today.
"Let's hope as few of them are on it as possible," he said of the current council members.
Met with Better Together
Stenger met with Better Together in the last year or two to make sure that county taxpayers were represented in a plan, he said. Only a few of those meetings also had Krewson present.
"I felt that it was really important that the people of St. Louis County, through their representative, their chief elected officer, have input in this process," Stenger said. "This is a document that is going to affect the destiny of St. Louis County."
He emphasized that the plan is Better Together's and he has no control over it, but since "they were moving forward whether I met with them or not," he wanted to be there.
He said he didn't ask for power to be consolidated in the metro mayor. That aspect of the plan came from Better Together after studying other cities, along with the president and governor.
"Whether it was me as the metro mayor or someone else, a strong executive form of government is good for progressing to try to move things forward," Stenger said. "One of the things you're trying to do there is eliminate gridlock."
Unelected executive
Critics have taken issue with what they see as the undemocratic nature of a statewide vote on a St. Louis city-county merger, but skeptics are also pointing out another concern:
Current city residents would live under a government they didn't vote for. Better Together based many of its recommendations on the Ferguson Commission's 189 "calls to action," and one of the co-chairs of that commission, Rev. Starsky Wilson, called the idea of city voters living under Stenger's rule "apartheid."
Newly sworn-in 5th District Councilwoman Lisa Clancy, D-Maplewood, worries that many of the same political consultants and donors work for Better Together and for Stenger.
"That gives me pause," she said. "Is this proposal designed to serve insiders or is it really designed with the community in mind?"
As for his extra years in office, she said, "We have a county executive that wasn't elected by a mandate, so I think there are probably a lot of people scratching their heads over that one."
And some in St. Louis County say they don't want to live under "King Steve" either, because they don't want to grant him even more power.
"If Stenger is the mayor until 2025, I'm not getting on board," Affton resident Michael Burton told the council last week. "That's for damn sure."
Former Lemay Republican Committeewoman Teresa Douglas suggested at the Jan. 17 meeting of the Concord-Lemay-Gravois GOP that it might be in the county's best interest to use tax dollars to oppose a merger. In response, 6th District Councilman Ernie Trakas, R-Oakville, said he didn't support that idea and that Stenger would have to approve any tax dollars spent anyway.
"Stenger would sign off on anything if you give him enough money," Douglas joked.
"He's already been paid," Trakas said.