Stenger surrenders to South Dakota prison
By Gloria Lloyd
News Editor
glorialloyd@callnewspapers.com
Steve Stenger served four years as county executive, and starting this week, he starts serving nearly four years in federal prison. And since he qualifies for the lowest-security federal prison camp, his prison in Yankton, South Dakota comes without bars or even fences.
Former St. Louis County Executive Stenger reported at 1 p.m. Monday to a federal prison camp in Yankton, South Dakota to serve his four-year sentence. His voluntary self-surrender date was pushed back from Saturday by federal prison officials, but they did not respond to a request for comment Monday on the reason for the delay.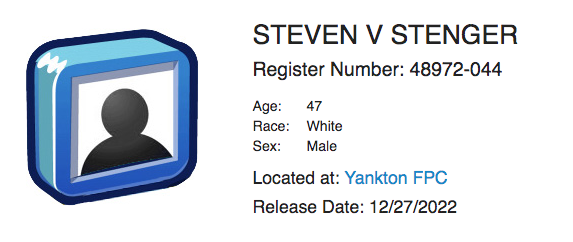 Sometime overnight, the U.S. Bureau of Prisons' inmate locator updated to note Stenger, now designated as inmate No. 48972-044,  is in custody at Yankton with an anticipated release date of Dec. 27, 2022. At that time, he could be released into a halfway house to serve the rest of his 46-month sentence.
The BOP issued an order Sept. 11 assigning Stenger to Yankton.
The prison in South Dakota has no cells or fences and is a former university campus that is ranked among the top 10 "cushiest" federal prisons by Forbes. The old dorm buildings are used for inmate housing.
It was Stenger's second choice of prison, after a prison camp in Pensacola, Florida. U.S. District Judge Catherine D. Perry agreed to recommend Yankton, as well as set Stenger's report date to be no earlier than Sept. 21 so that he could be present for the birth of his third child, a girl due Sept. 13.
After taking office as county executive in January 2015, Stenger resigned April 29 and pleaded guilty May 3 to federal felonies of theft of honest services, bribery and mail fraud for a sprawling pay-to-play corruption scheme exchanging county contracts for donations to his campaign.
Because Stenger has no prior criminal history and is convicted of a nonviolent, white-collar crime, he qualifies for a federal prison camp or FPC, the lowest security in the federal prison system. Even a judge allowing a defendant to voluntarily surrender gives them a better chance at a lower-security prison. Only one of the three other people convicted in the case so far has also been sentenced to prison time, Stenger's former Chief of Staff Bill Miller. He will also qualify for a lower-security prison camp.
But prison camps are still prison. For an idea of what Stenger experienced Monday and will experience for the next several years, former federal inmate Enrique Fiallo wrote about the experience in advance of another high-profile inmate, Michael Cohen, surrendering to Otisville prison camp in New York in May.
Although Perry gave Stenger leeway in where he can serve his sentence, she did not go along with his request that she recommend that he be entered into a residential drug abuse treatment program, or RDAP, for alcohol abuse. While she said she wouldn't recommend him for it, she wouldn't stand in the way of the Bureau of Prisons if it thought he qualified, either. It could take a year off Stenger's sentence if he eventually gains entry to the program and successfully completes it.
Yankton, which is 60 miles northwest of Sioux City, Iowa, is 582 miles from Stenger's front door in Clayton and an eight-hour drive.
Stenger's attorney Scott Rosenblum has frequently requested Yankton for his clients. In this case, Stenger said he wanted to be sent to one far away from St. Louis, where his case is well known.
Rosenblum told the judge, "Mr. Stenger had a very high-profile case, and we can argue it would be best to have him incarcerated outside of the area."
He also noted that Stenger prefers to be far from St. Louis because of the many defendants he represented as a criminal defense attorney and federal public defender who are now in prison themselves.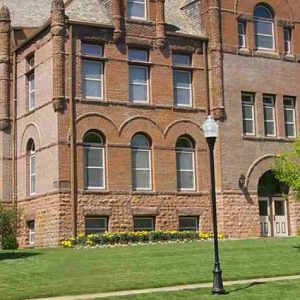 The facility itself is also a draw, since Forbes named it one of the top 10 "cushiest" prisons to serve time.
"It is a nice facility actually," the Madison County Record quoted Rosenblum saying of Yankton when he requested it for a previous client, Metro East attorney Tom Lakin.
Speaking in another case where he also requested that his client serve in Yankton, Rosenblum told a newspaper, "It's peaceful…. It's rated as one of the best camps."
The BOP decides where people convicted will serve time based on judge's recommendations, space, security level and proximity to the defendant's home and family.
If the BOP had chosen to send Stenger to the closest facility despite security levels, he would have been serving his time at Greenville FCI in Greenville, Illinois, a medium-security facility 45 minutes away from downtown St. Louis with an adjacent minimum-security camp.
Although that would allow Stenger to be closer to his family for visits, he preferred to serve his time at a standalone prison camp.
Lower-security camps have dormitory housing, lower staff-to-inmate ratios, limited or no perimeter fencing and are more work- and program-oriented.