By Gloria Lloyd
News Editor
glorialloyd@callnewspapers.com 
Web Exclusive update: Stenger attended the County Council meeting Tuesday, Feb. 5, which happened after this article went to press. 
The St. Louis County Council is asking "Where's Steve?" after County Executive Steve Stenger stopped attending council meetings.
But the county executive said he is not "missing" meetings and wants to attend more. He said he's purposely avoiding a toxic atmosphere created by the council, especially 1st District Councilwoman Hazel Erby, D-University City, and Chairman Sam Page, D-Creve Coeur.
"They've tried to turn this thing into a circus," Stenger said. "That's a den of political theater. The County Council's not interested in doing the people's business, they just want to fight. And they're going to be fighting alone. I'm not fighting with them."
Stenger has been criticized in the past for not attending, but in the past year he's taken it to a new level, skipping meetings more often than not. Last week he missed his ninth council meeting in a row, attending none so far in 2019.
The months of absences finally caught the eye of council members, who decided at last week's meeting to write a letter informing him that he is violating the county Charter.
The Charter states, "The county executive shall … Attend regular meetings of the council and participate in its discussions without vote, and attend such other meetings as the council may require."
But Stenger argues that the Charter only "permits" him to be at the meeting since it doesn't state how many meetings he has to attend.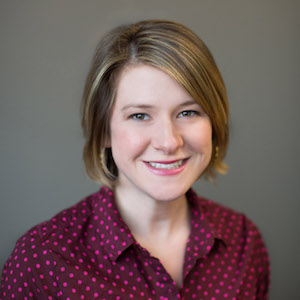 A month into their terms, Stenger has not yet attended a meeting alongside the two new members of the council, 3rd District Councilman Tim Fitch, R-Fenton, and 5th District Councilwoman Lisa Clancy, D-Maplewood.
"I'm very disappointed," Clancy said. "We started a new year a couple weeks ago, that's a new opportunity. And I don't like seeing an empty seat next to me every week."
The interpretation of "shall" could have an impact on the Board of Freeholders process that is countering the Better Together plan for a city-county merger. The Missouri Constitution states that the county executive "shall" appoint nine members to that board.
Earlier in the meeting, the council asked Municipal League Executive Director Pat Kelly if he saw "shall" as optional or not. Kelly said it is not optional and is legally enforceable.
"Something significantly stronger than a letter is required," said 6th District Councilman Ernie Trakas, R-Oakville. "This has gone on far too long. It's an overt violation of the Charter, and it has to be addressed."
"I'm tired of hearing that we don't cooperate or we're dysfunctional," said Erby. "We're here, we're part time. We're talking about a man who gets a full time salary. Where is he? It's not right. It's not fair to the citizens."
But Stenger said the council members typically just show up each week for the meeting, leaving their offices empty on other days while he works 60 to 80 hours a week.
"I wake up every morning at 6:30 and I finish working at 8:30 every night," Stenger said. "What happens at the council meeting has no impact with respect to what I do on my job. And I think it's hard to argue with the results we've had."
He said he's typically in his office working during council meetings and later often watches them on YouTube. And he doesn't feel like he's missed much.
"It's not my meeting, it's not my agenda and quite literally I just sit there," Stenger said. "And while I'm sitting there, there are a lot of other things I could be doing that have an actual impact on St. Louis County. It's a waste of everyone's time."
In the past, council minutes would state whether the county executive was present, but at some point, that stopped being noted for the record.
By one calculation from 7th District Councilman Mark Harder, R-Ballwin, Stenger missed half the meetings in 2018. When he does attend, he typically leaves after the public forum rather than staying for the entire meeting.
Clancy questioned whether Stenger should be tapped as the "metro mayor" of Better Together's new St. Louis megacity when he doesn't show up for the job he currently holds.
But Stenger, who will have a hand in what the Charter for the new city would say, said, "Probably in the metro city, there's not going to be a section of the Charter that would deal with whether the mayor attends meetings or not." He noted that St. Louis Mayor Lyda Krewson has only ever attended one or two meetings of the St. Louis Board of Aldermen.
As for the contentions he's violating the Charter, he slams back that the council continues to employ a county auditor, Mark Tucker, who doesn't meet Charter qualifications and doesn't audit.
Stenger is missing more meetings than past county executives, but he's not the first to not attend: Former County Executive Charlie Dooley was also criticized for not attending all the meetings, and his predecessor, Buzz Westfall, would duck out before the public forum at the end. That spurred Republicans on the council to move public comments to the beginning.