Stenger seeks state audit of county contract process
Contract process tainted by retribution, Stenger alleging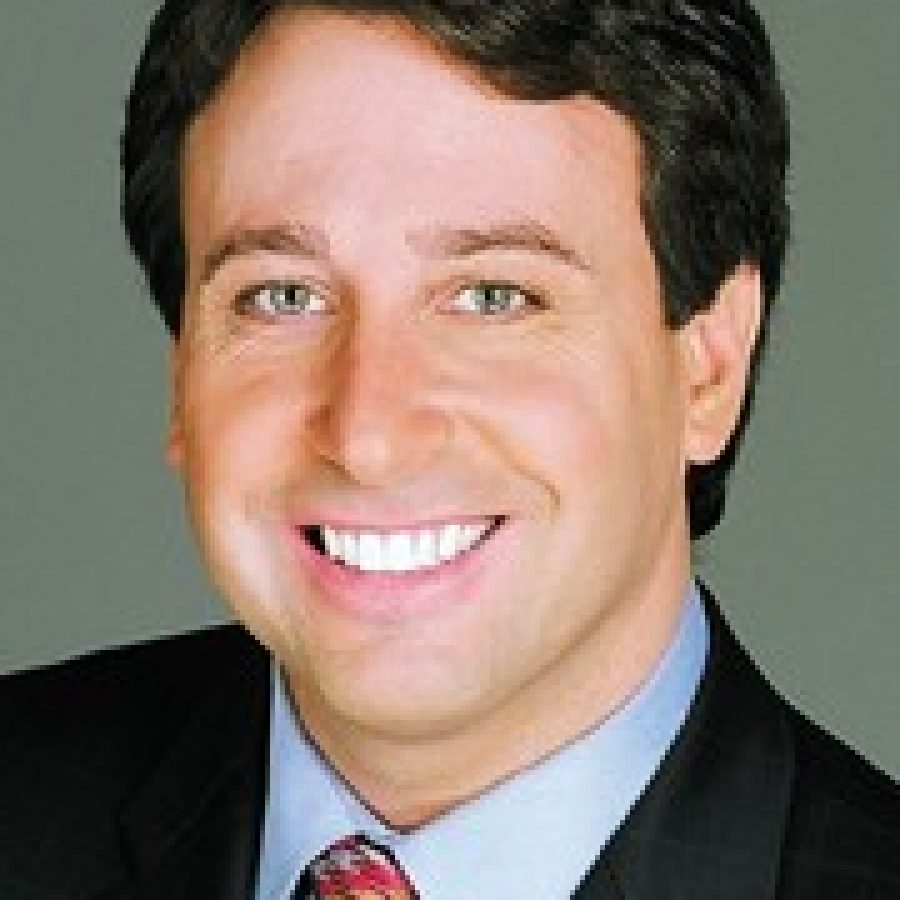 County Executive Steve Stenger asked the state auditor last week to conduct an audit of how the county approves road and bridge projects, alleging that the County Council has tainted the process with political retribution.
Besides examining how the county approves and awards contracts, Stenger is also asking State Auditor Nicole Galloway to review the role council politics plays in those decisions.
The county executive alleges that a majority of the council, led by 6th District Councilman Ernie Trakas, R-Oakville, voted down approval to replace a decaying bridge over a railroad in Eureka last month in direct retaliation against that area's representative, 7th District Councilman Mark Harder.
Harder did not support those same council members' hiring of county Auditor Mark Tucker. But Tucker is not qualified to conduct audits, Stenger alleges, which is why he is circumventing the county auditor for the state.
County Prosecuting Attorney Robert McCulloch is investigating Tucker's qualifications, but has not yet released his findings.
At press time, Galloway had not yet decided whether to proceed with the audit.
She and Stenger are Democrats, as are all the council members Stenger is accusing of politically-motivated votes except Trakas.
The state auditor learned about the request from social media, rather than through more typical channels, Galloway spokeswoman Gena Terlizzi said. Stenger told reporters he emailed the request to Galloway just before he held a press conference rather than talking to her privately to keep everything in the open.
The audit request itself also comes from a commitment to openness and transparency, Stenger said.
"The County Council for no apparent reason voted down multiple measures in political retribution against Mark Harder," Stenger said. "Without repairs to those bridges, without fixes to those bridges, I think our public is in a rather precarious place … It's a true matter of public concern and a true matter of public safety."
The new $2.5 million bridge the council rejected would have replaced the Lewis Road Bridge.
That bridge and another nearby 1930s-era bridge, the Allen Road Bridge, were slated to be voted on again as soon as Tuesday — after the Call went to press.
Lewis Road is considered by county officials to be the worst bridge in St. Louis County. It was on the county's five-year capital plan before Stenger came to office and is ranked by the Missouri Department of Transportation as a 2 on a scale of 1 to 100, where 100 is a brand-new bridge.
That ranks it in the top 10 worst bridges in the state.
The bridge also connects to a Stenger donor's house, but Stenger "absolutely" denied any link between his campaign fund and the project.
The four council members who voted down the bridge — Trakas, Chairman Sam Page, D-Creve Coeur, 1st District Councilwoman Hazel Erby, D-University City, and 4th District Councilwoman Rochelle Walton Gray, D-Black Jack — deny that political payback spurred their vote.
Trakas and Page have said they are keeping a watchful eye on county finances.
As for the investigation into Tucker's qualifications originally requested by Harder, Page said, "People who want to disparage an auditor live in fear of what an auditor might find."
Trakas did not respond to a request for comment before the Call's press time.
Stenger called for the council to pass a resolution in favor of the audit, and Harder said he would vote for it.
"Let the chips fall where they may, but we need to get to the bottom of it," he said. "We've got two bridges that are falling apart. We need to get this audit done and move forward."
Harder believes that the bridge vote was in direct retaliation against him for questioning Tucker's qualifications.
"It's totally political against me, and it's very obvious," he said. "Everybody who looks at it sees it that way."
Stenger defends new bridge
Stenger and Harder both defended the need to replace the Lewis Road Bridge despite headlines that it was a "bridge to one" — the one being top Stenger donor Michael Roberts, who has donated more than $40,000 to Stenger since 2014.
"That's quite a story … Steve Stenger gets $43,000 in campaign contributions from someone whose company wanted the county to pay $2.5 million for a bridge that only goes to property owned by the campaign contributor," University City resident Tom Sullivan said at last week's council meeting. "Of course, one had nothing to do with the other."
But Stenger denies any connection "in any way whatsoever from the executive branch."
He added, "The bridges are literally crumbling. They need to be repaired … There's a lot at stake here, and I certainly would hope that (the council) would get beyond the politics and make public safety their priority. Public safety is paramount."
Roberts also owns the Crescent Farms Golf Club across the street, a 27-hole course that Harder said is frequently used by area high school golf teams. Their buses regularly rumble across the aging bridge.
Both the Lewis and Allen bridges, one next to Roberts and one not, are similiarily dilapidated and have always been scheduled to be replaced about the same time.
Harder said he hopes the county will save money by bidding both bridges together since they are so close to each other with similar designs over railroads.
The week after the bridge denial, a series of speakers came to the council podium to say that they drive over the Lewis Road Bridge to get to work or farms and need it replaced. Some, including Harder, were unwittingly describing the Allen Road Bridge instead of the disputed Lewis Road span, although some of their remarks apply to both bridges.
Despite the mix-up, both bridges serve the same number of people on a daily basis, Harder said.
Both Harder and Stenger have said the worst-case scenario for Lewis Road is that the bridge collapses as a school bus crosses it, while a train with hazardous materials passes underneath.
"If they want to dawdle around with this, I'm worried, and my other colleagues should be worried, that if something happens in the meantime it's going to be on their shoulders," Harder said of a potential disaster.
The chief of the Eureka Fire Protection District has banned his trucks from going over both bridges unless there's an emergency call on the other side, and even then only one fire truck or ambulance is allowed on the bridge at a time, Harder said.
After hearing about imperiled school buses and subdivisions that would be left without a way to exit their neighborhoods if the bridge fell apart, Erby said she started to change her mind.
At the time she and the other council members voted, they believed the bridge led to a subdivision, not a single person's property.
"But now we find out that really isn't true," she said. "There's one owner back there in a mansion with a private golf course."