Stenger, Page differ over quality of Tucker's first report
By Gloria Lloyd
Staff Reporter
news3@callnewspapers.com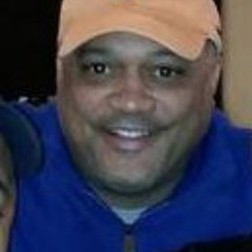 County Auditor Mark Tucker issued his first written report since he took office in March, but the county executive and council chairman disagree on the quality of the work and its use for trying to improve county government operations.
Tucker released what he termed a MetroLink study in October. To write the two-page report, Tucker rode MetroLink trains in the county several times and took note if he saw officers from the county Police Department either on the trains or platforms.
But the report does not state how many times Tucker, who makes $85,000 in his position, rode the train and what times, which makes his finding of seeing one officer on MetroLink making arrests or riding the train less useful to county officials, County Executive Steve Stenger said.
"I think that that was not, obviously, an audit report, and that really is a far cry from the work of the previous auditor," Stenger said. "The previous auditor would produce work that you could learn from, that you could verify. That was not even a work. That was a waste of money."
But council Chairman Sam Page, D-Creve Coeur, said he will use Tucker's MetroLink study as the basis for hearings after the council wraps up 2018 county budget talks this fall. The study was prompted by the council's call for an outside investigation into the county Police Department after Metro's security team accused county officers of slacking on the job and covering surveillance cameras.
Tucker does not say how many times he rode the train or saw police, but he outlines a few specific findings. He observed one county officer riding the MetroLink Red Line, saw one officer who requested ticket validation, saw one officer making an arrest, saw an undisclosed number of police cars in station parking lots, and was once assisted by police officers who let him use their office and restrooms on the platform at the Hanley Station.
Tucker started his test period for MetroLink on July 28 and ended it on Aug. 21. He writes that he spent roughly 45 percent of his travel time before 5 p.m. and 55 percent after 5 p.m. "equally distributed on both" the Red and Blue lines, but only in Missouri.
He does not say what stations he traveled to or between, but includes a Wikipedia map of MetroLink stations in Missouri.
Stenger pointed to the report as the latest evidence that Tucker is unfit to serve as auditor, adding to Stenger's past contentions that former state government worker Tucker has no auditing or accounting experience, has a $91,000 federal tax lien on his house and regularly doesn't show up for work.
"He's not a very quantitative gentleman, which is perhaps why he got himself into the tax trouble personally that he got himself into," Stenger said. "These were not just small missed items, these are entire tax years that he did not pay his income tax."
Based on Tucker's observations on MetroLink, he recommended in his report a Level 2 action from the County Auditor's Reference Manual, which translates to a "preliminary investigation of the reported matter and further review and/or investigations is warranted. The county auditor has conducted a preliminary investigation of the reported matter and further review and/or investigations is warranted."
As references, Tucker lists county websites and news sources, including television and radio stations and their reports on the calls for an investigation into MetroLink officers. He has not yet finished his research on state and local policies "relating to contractual personnel deployment for managing the safety of MetroLink," Tucker noted.
Although the report is listed under the audit section of the website, no county official the Call discussed it with is calling it an audit. Tucker called it an "audit assessment" in his report.
When Stenger called for Tucker to be fired months ago, council members defended Tucker by promising that his first audit was coming that week. For weeks, the audit was promised each week but never made public.
The MetroLink study was provided to the council more than a month ago but wasn't made public until a few weeks ago. It is unclear if it is the audit that council members promised.
"That wasn't an audit. It wasn't described as an audit, It wasn't done as an audit," Page said of the report. "I think it was worthwhile to get us a snapshot of what's happening, and I'm glad he went out and did that. The community was outraged that they believed the county police weren't on the MetroLink, that they were hiding in the buildings, and it was a worthwhile question to answer."
Tucker has been at the center of a battle between Stenger and the council this year over his qualifications, which was cemented when the council filed a lawsuit against Stenger last week to force the hiring of more auditors for Tucker to oversee.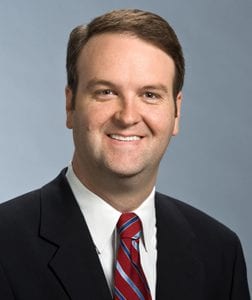 But Trakas and the other council members who hired Tucker have dismissed Stenger's concerns.
"The absence of audits isn't proof of lack of qualifications," Trakas said. "Had we had an assistant auditor in place, we would have had at least one audit in place by now, perhaps two."
Focusing on Tucker's qualifications is a "smokescreen" by Stenger to distract from the council's lawsuit and hiring more auditors, Page said. So far, county officials have declined to make Tucker's resume public because it is a closed personnel record. Tucker deleted his LinkedIn profile when a reporter wrote about it.
"He has extensive fiscal oversight and budget review experience," Page said, listing Tucker's experience working in the Missouri Senate and for former Gov. Jay Nixon working on the state budget.
Within the last month, Trakas talked to Page about seeing more work product from Tucker.
"At this point, I think we need to see productivity, and by that I mean I want to see an audit completed," Trakas said. "I want to see it, and I'm hopeful."
But this week, the two councilmen said they largely blame the lack of audits on Stenger.
"I don't think it's fair to attack the auditor for not being able to do audits and at the same time suppress the ability to hire a staff," Page said.
The deputy auditor left the auditor's office for another county job soon after Tucker took over the office. She had been up for the job herself and got two council votes to hire her. Although county officials came close to hiring a deputy auditor about a month ago, that person took a higher-paying job before taking office.
Stenger maintains that the council could have seen more audits this year if it had either kept former Auditor David Makarewicz on the job, or hired someone more qualified than Tucker. The council unanimously voted to fire Makarewicz and offer a $50,000 separation agreement in closed session in January.