State treasurer tours Jefferson Barracks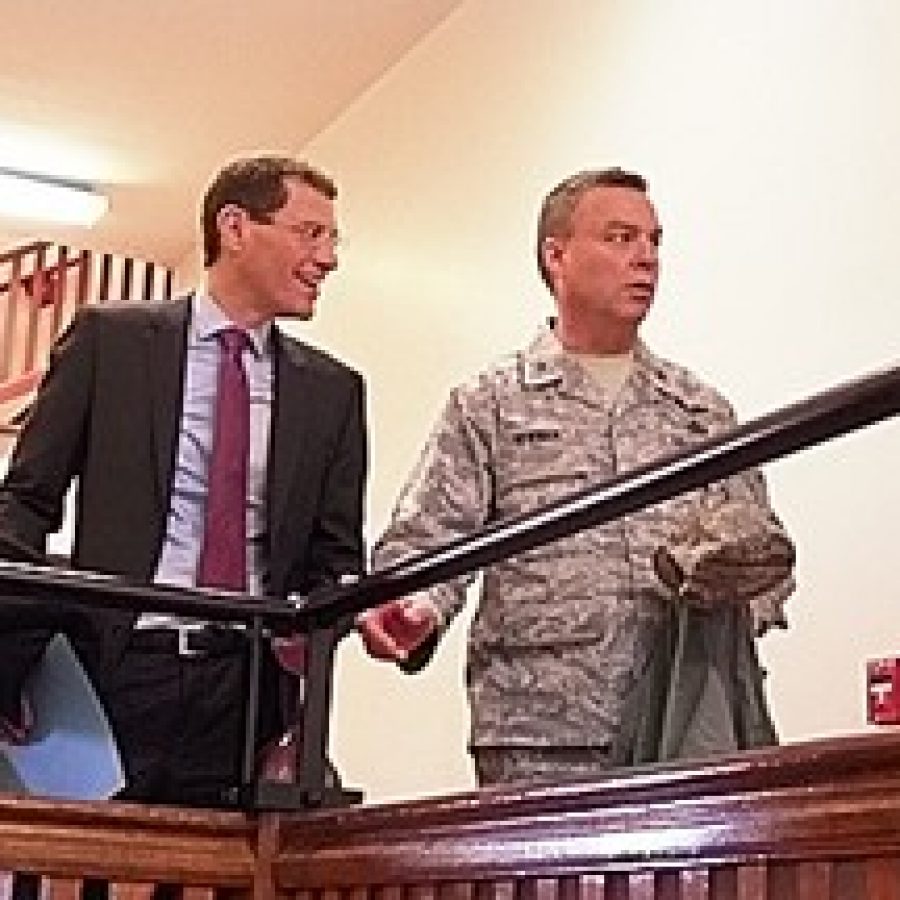 State Treasurer Clint Zweifel toured Jefferson Barracks last week.
Since being appointed to lead the Missouri Military Partnership by Gov. Jay Nixon in January, Zweifel has toured military installations and met with military leaders across the state. Among those accompanying the treasurer Feb. 13 was Brig. Gen. David Newman, chief of the Missouri National Guard Joint Staff.
Jefferson Barracks is the oldest operating military installation west of the Mississippi River. It is home to a new military intelligence operation, a mission-oriented collaboration between the 157th Air Operations Group and 35th Infantry Division intelligence personnel.
"Jefferson Barracks is a unique combination of our military's past and future," Zweifel stated in a news release. "After operating for nearly 200 years, it represents America's proud military history, and with the introduction of this new collaboration between the Air and Army National Guard, Jefferson Barracks has shown that it is still a standard bearer for military intelligence in the modern era. This installation continues to be a wise and cost-effective investment for the United States military."
Jefferson Barracks plays an important role in the safety of our citizens at home and abroad. In 2011, it served as a nerve center to respond to the Mississippi River flooding in Southeast Missouri. The intelligence operations there are in addition to the already existing duties of the Missouri National Guard.
Jefferson Barracks is just the latest installation Zweifel has visited. Since his appointment in January, he has taken extensive tours of Fort Leonard Wood, Rosecrans Air National Guard Base and Whiteman Air Force Base.
Zweifel has also traveled to Washington, D.C., to be briefed on military issues and budget considerations from Pentagon leaders and met with members of Missouri's congressional delegation. He will issue a report by March 31 offering suggested next steps to take to protect and enhance the military investments that have been made here in Missouri, the release stated.