St. Paul Catholic School makes an impression at Friendship Village art show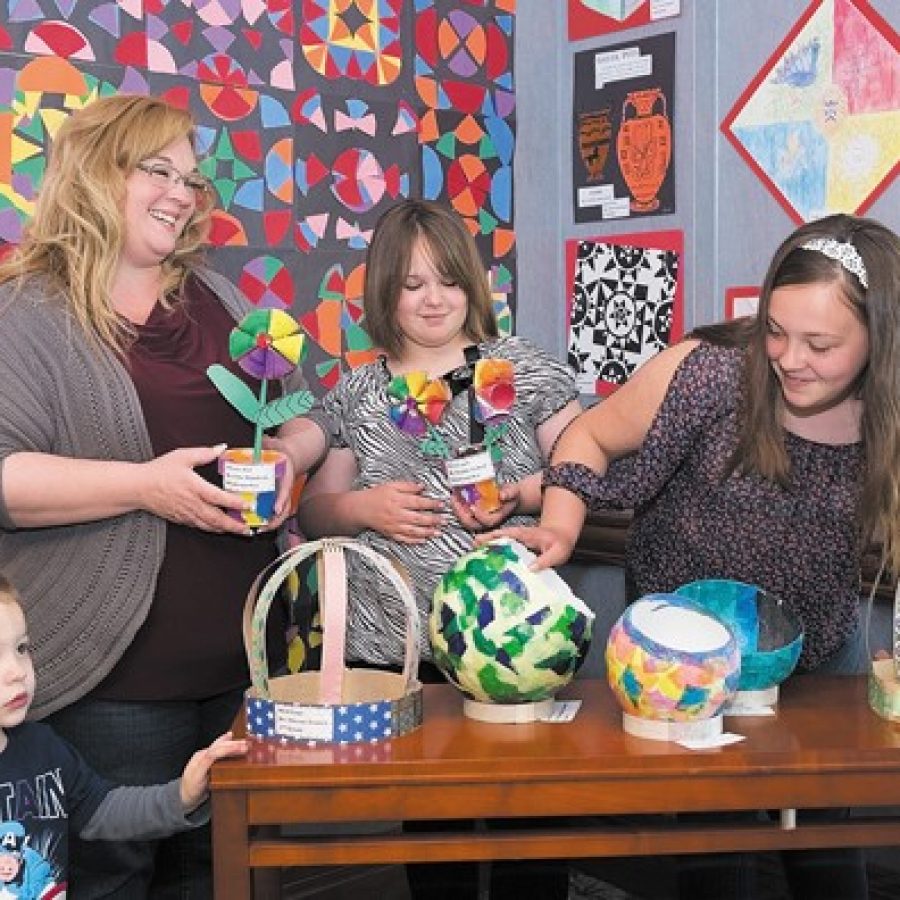 St. Paul Catholic School of Fenton took top honors in the sixth annual art show at Fountain View Assisted Living, Friendship Village Sunset Hills.
St. Paul won a $1,000 check for first place in public voting over an eight-day period, beating out St. Dominic Savio of Affton, which took second place and received a $500 check.
Six metropolitan elementary schools participated in the art show, presenting from five to 20 art pieces created by their students in any medium and any size.
The rules asked for unframed pieces and allow for three dimensional works, according to Nicole Summers, Fountain View art show coordinator.
Also participating were Holy Cross Academy of Crestwood, Twin Oaks Christian School of Ballwin, Providence Classical Christian Academy of south county and Most Sacred Heart of Eureka.