The St. Louis County election director will testify to Congress today about preparations for the November election.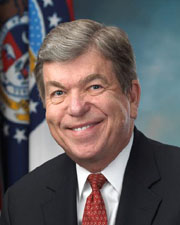 U.S. Sen. Roy Blunt, R-Missouri, chairman of the Senate Committee on Rules and Administration, is holding a hearing titled, "2020 General Election Preparations" today, Wednesday, July 22, 2020, at 9:30 a.m. Central time in Room 301 of the Russell Senate Office Building. The committee will hear from state and local election officials about the steps they are taking to ensure safe, secure, and accessible elections.
Witnesses who will testify include St. Louis County Republican Election Director Rick Stream, Tennessee Secretary of State Tre Hargett, West Virginia Secretary of State Mac Warner and Kristen Clarke, the president and executive director of the National Lawyers' Committee for Civil Rights Under Law.
Witness testimony, opening statements, and a live video of the hearing are available on www.rules.senate.gov.