Sperreng SRO named best in Missouri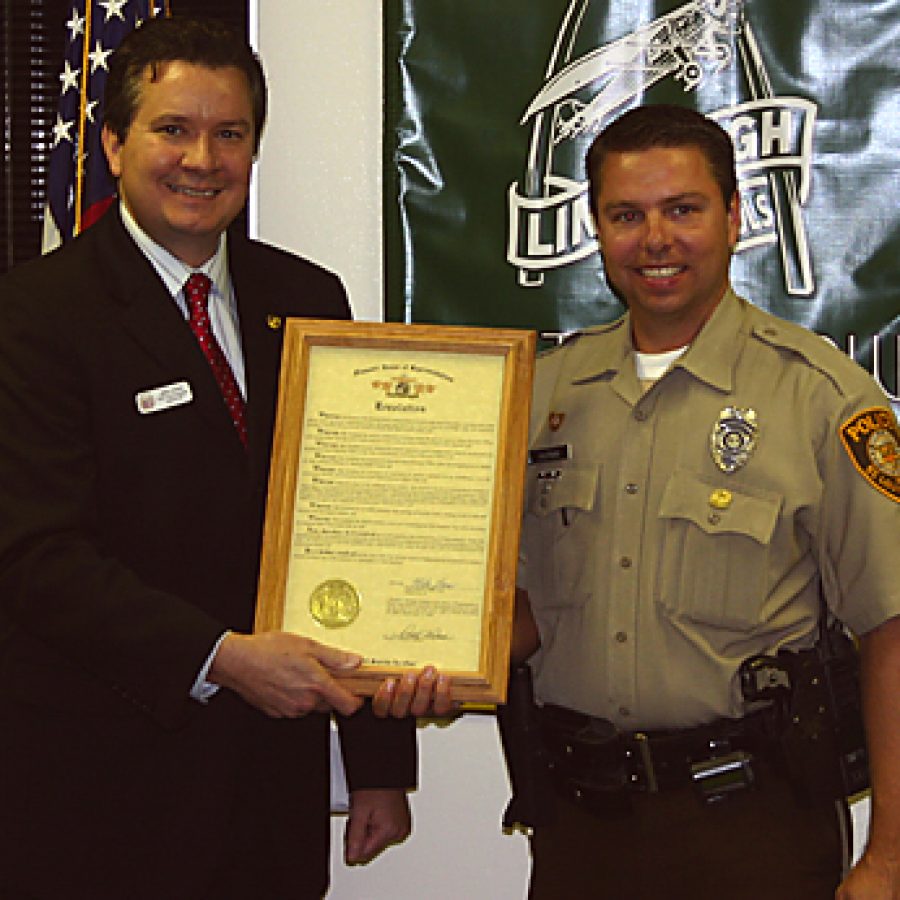 Mike Kaufman, school resource officer at Sperreng Middle Schools, recently was named the 2009 Missouri School Resource Officer of the Year.
Rep. Mike Leara of Concord presented Kaufman with a resolution in honor of his Officer of the Year Award at a Lindbergh Board of Education meeting last week.
A school resource officer's job extends far beyond protecting pupils' safety, according to Kaufman.
"I find that I do less police work when I get more involved in character education," Kaufman stated in a news release. "Building stability in the schools by teaching kids about doing the right thing is a real benefit to our community."
In 2009, Kaufman's OK — Officer Kaufman — Commendation program was recognized as a National Schools of Character Promising Practice Award winner.
Pupils nominate their peers during the school year, and each month three children from each grade level are recognized during lunch for helping others and doing the right thing.
In addition, Kaufman sponsors the Navigators Club, which brings together special-needs children and mainstream pupils to work on community service projects together.
"Officer Kaufman is a role model for students and adults alike," Sperreng Principal Jennifer Tiller stated in the release. "He strives to make positive connections with students and help them understand his role as a resource in the community."
Kaufman has served Lindbergh for more than seven years. He has been designated as a National School Resource Officer Practitioner, one of the most elite SROs in the nation.
He also was named the 2008 Officer of the Year by Do the Right Thing.