South County man rehabbing houses in South City shot, killed by drunk man
A man from South County who was rehabbing homes in South City was shot and killed by a drunk man in a home he entered, city police said.
Kevin Patrick, 43, of the 5300 block of Delcastle Drive, was charged with one count each of involuntary manslaughter first-degree, armed criminal action and discharging a loaded weapon while intoxicated, all felonies.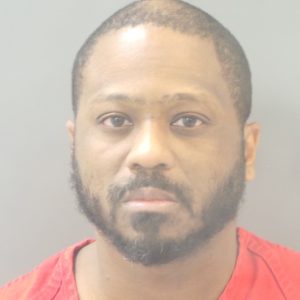 He was taken into custody, and a judge did not allow him out on bond, according to the St. Louis Metropolitan Police Department.
Police identified the man who was shot and killed as Clenelle Johnson, 56, of the 4100 block of O'Bannon Road in Oakville.
A probable-cause statement from Officer Heather Sabin said that Johnston was rehabbing a house in the Carondelet neighborhood in South City Oct. 27, but needed more workers. About 2:50 p.m., he entered a house in the 1000 block of Bates Avenue that was also being redone and had the front door standing open.
As he walked in, Johnson "loudly announced his intentions that he was looking for a worker and immediately was shot," Sabin wrote in the probable-cause statement.
Patrick shot Johnson multiple times, although Johnson was unarmed.
Officers responding to the scene found Johnson with gunshot wounds outside the house and Patrick there with two guns, including a Glock 9 mm.
Patrick admitted shooting Johnson, the officers said.
Paramedics pronounced Johnson pronounced dead at the scene.
Multiple empty beer containers were found at the scene, and Patrick appeared drunk and noticeably smelled of alcohol, officers said.
Anyone with information about the shooting is urged to call the SLMPD Homicide Division directly at 314-444-5371, or anyone with a tip who wants to remain anonymous and is interested in a reward can contact CrimeStoppers at 866-371-TIPS (8477).