South County Baptist Church site of Hamilton, Keillor vows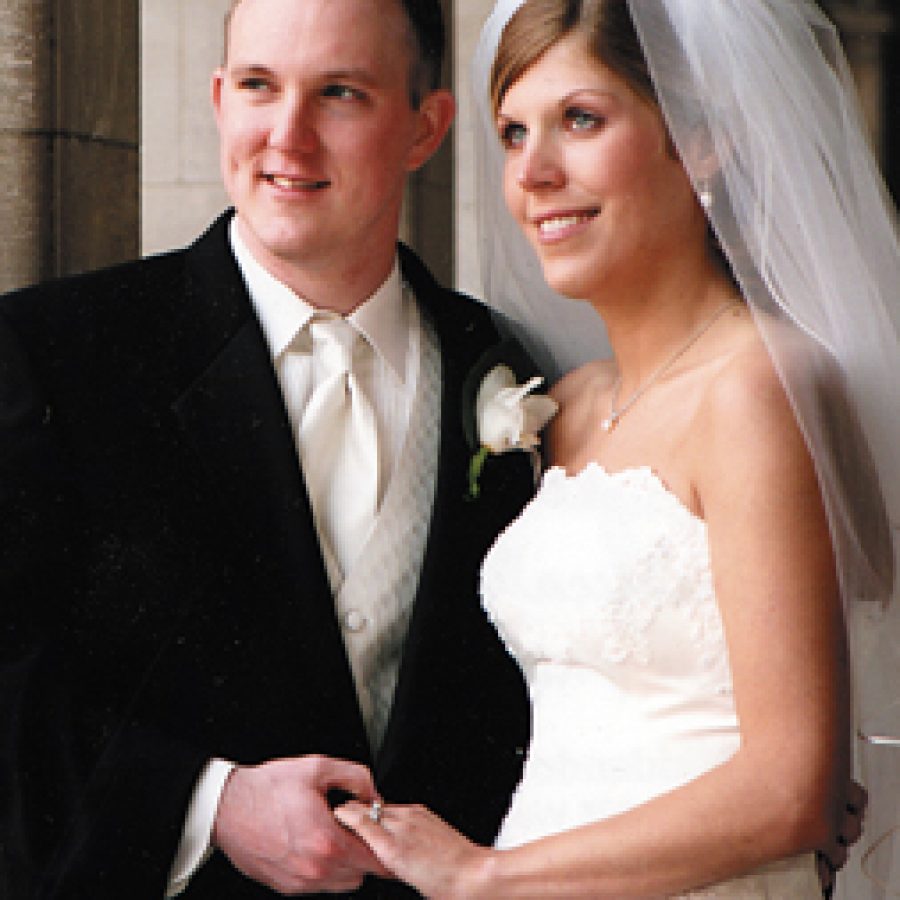 Jennifer D. Hamilton and Joseph B. Keillor were married March 18 at the South County Baptist Church by the Rev. John L. Hessel.
The bride is the daughter of Robert D. and Kathy Hamilton of St. Louis.
The groom is the son of James and Joyce Keillor of Los Fresnos, Texas.
The maid of honor was Crystal Nottke.
Bridesmaids were Genevieve E. Keillor, Eva Kent and Laura Hart. The junior bridesmaid was Genevieve I. Keillor. The flower girl was Cammie Smith.
The best man was Miles Kilroy. Groomsmen were Geoffrey Keillor, Evan Cooper and Rene Rodriguez. Ushers were Timothy Berres and Michael Feinstein. The ringbearer was Gabriel Berres.
The candle lighters were Dalton Harnage and Fischer Harnage.
A reception was conducted at the University Club.
After a wedding trip to Maui, Hawaii, the couple reside in Vacaville, Calif., where the groom is stationed at Travis Air Force Base.