Snow cone seller approaches children, causes scare in Mehlville School District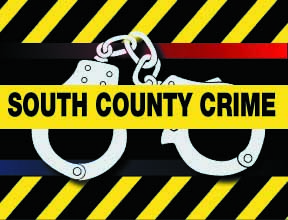 A man peddling snow cones to children caused a scare in the Mehlville School District Friday.
Driving a white pickup truck, the man approached middle-schoolers waiting for the bus to Washington Middle School at a bus stop at the Mattis Road and Villa Knoll intersection in Concord Friday morning, offering them snow cones and coupons.
The students declined the offer, and an adult was with them at the bus stop, police said. The children later alerted their bus driver and principal.
The district contacted the St. Louis County Police Department, which stepped up patrols in the area around the school and located the man.
Police found that he was a legitimate snow-cone business operator "and it appears he had a lapse in judgment earlier this morning," police spokesman Sgt. Benjamin Granda said.
With the coupons and snow cones, it "appears he was simply trying to advertise and promote his business," Granda said.
Mehlville Assistant Superintendent Jeff Bresler said in an email update sent to parents, "He has been advised not to have contact with students at bus stops again…. I want to thank our parents and community members for their commitment to keeping our students safe and communicate information throughout the day. Student safety remains our number one concern, and we are grateful that our students reported this incident to school immediately. Let's continue to work together to keep our students safe."
The area where the incident happened is near the school district line between Mehlville and Lindbergh Schools. Lindbergh Chief Communications Officer Beth Johnston said she wasn't aware of the man approaching any Lindbergh students.
Bresler sent an initial email to parents outlining the incident and the steps the district was taking to safeguard students on buses.
The district gave out descriptions of the man and his truck to all bus drivers, who were on watch to report any suspicious activity to police.
"I'm proud of our students for not engaging with this man and for alerting their bus driver and their principal," Bresler wrote.
He encouraged parents to talk to children about how to be safe at their bus stop.
He suggested discussing the following topics:
"Remind your child that it's best to walk to and from school in a group with friends.
Teach children not to talk to strangers or give them personally identifiable information.
It is never OK to go with strangers, no matter what they tell you.
If you feel uncomfortable, get away fast and seek help from a trusted adult.
Tell your child not to approach a car, even if someone calls them over.
Report anything that seems suspicious to your parents, school or police department."