Sixth District councilman says he's taking recall effort in stride
Response to recall Trakas positive, organizer tells Call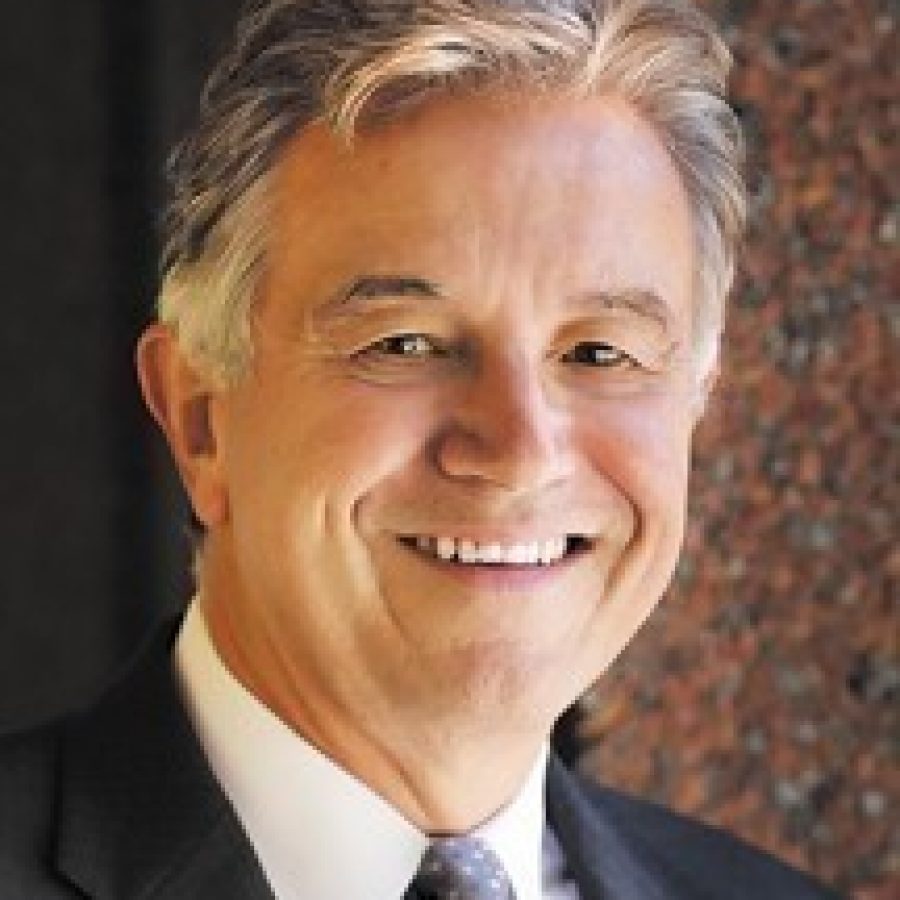 Organizers of a petition drive to recall 6th District County Councilman Ernie Trakas, R-Oakville, from office have a long road ahead to collect more than 14,000 signatures to trigger a recall election.
But the response to the recall so far has been positive, said Cameron Hartman, organizer of the recall political-action committee "Voices of District 6." Volunteers were set to hold their first big kickoff event at the JB Blast Saturday — after the Call went to press.
As for Trakas, he is taking the recall effort in stride.
"I'm not obsessing about it or overly concerned about it," he said. "There's some disgruntled people that aren't happy for one reason or another, and this is a thing they can do. OK. That's what government should be like. Leave it to the people. If they don't feel I'm doing a good job, they have the opportunity to recall me. So be it."
To recall Trakas and trigger a special election where voters could oust him, Voices of District 6 has to collect 14,879 signatures of registered voters from the 6th District — 20 percent of the 6th District residents who voted for governor in the November election in which Trakas was elected by 1,238 votes over former Rep. Pat Yaeger, D-Lemay.
To sign the petition, organizers of the campaign are asking that residents email RecallErnie@gmail.com with their name, address and phone number. The group also debuted the website
last week.
"I'm not losing any sleep over it," Trakas said.
The petition calls for Trakas to be kicked out of office for abuse of power; "lack of basic understanding of local governance";  ignoring the county Charter; "contentious" behavior toward county employees and officials; and "repeated unwarranted disruption and/or delay of the zoning approval process, causing financial hardship to business owners and impeding economic development."
In a written statement, Trakas said, "In summary, these allegations are specious, baseless and wholly without merit. They are an attempt to remove a public servant for personal agendas, or by those who are disgruntled because I'm not acquiescing to their demands. We see this type of behavior and activity at all levels of government when there is a difference of opinion."
Trakas has clashed with residents and county officials on a series of issues since he took office in January, including McManus Construction Co.'s attempted move from Affton to Oakville, a trail that Great Rivers Greenway is building in Cliff Cave County Park, whether the new Trakas-supported county auditor can actually conduct audits and whether that auditor dispute led to a politically-motivated vote against replacing a dilapidated bridge in Eureka.
In essence, "We think he's horribly unqualified for this particular job," Hartman said. "I've hired a lot of people over the years. You hire the good ones, and if they're not, you fire them."
But Trakas says it's all part of his effort to be more independent than past 6th District council members, or past council members in general, who often just go along with what the county executive proposes.
"There's seven people that sit up there like statues — it's an expanded version of Mount Rushmore," he said. "I don't see that as the role of an elected official, but I may be in the minority on that."
Hartman, a Lemay accountant who came up with the idea for the recall and serves as treasurer of the PAC, said the organization's first signing event at Crusoe's Restaurant in Oakville last week was a success. More than 50 people lined up to sign petitions. The group meets at Crusoe's every Wednesday.
"We are gaining a lot of traction and momentum rather quickly actually," Hartman said. "A lot of the initial feedback we're getting is that he doesn't understand his job, and is proving himself as a political bully in the process. But people support a better community. They don't want a ghost town, they don't want these empty shell businesses up and down the road."
Recall supporters may be jumping the gun, Trakas said.
"Had I been on the job 18 months, maybe then there'd be more of a track record, more of a history," he said.
But Voices of District 6 organizers say they have more than enough reasons to try to recall Ernie based on his first six months in office, especially construction company owner Rob McManus' attempts to move his successful businesses to the former Tee Time Family Fun Center site on Lemay Ferry Road.
Hartman was among 32 speakers at a May council meeting who asked Trakas to stop blocking McManus, noting the "hollow commercial core" and dozens of empty businesses he sees as he drives to his business on Lemay Ferry Road every day.
"Every one of these empty businesses represents a missing potential client, a missing potential vendor or other opportunities that have fled from south county," Hartman told the council. "I drive past the vacant shell (of Tee Time) that could be somebody's dream and vision sitting in south county, yet the entire situation is a circular logic nightmare that every property developer and business is going to avoid like the plague … We're seeing dragging of feet while our businesses are out there dying."
Unlike the rest of the county, the unincorporated citizens of the 6th District have no one else to turn to if their councilman won't help them, Hartman said. And unlike how cities typically function, Trakas has enough power over zoning to singlehandedly block projects like McManus.
Hartman, a former Republican election judge who now considers himself more independent, regrets that he voted for Trakas in November.
"He's kind of like the mayor and the Board of Aldermen all rolled up into one," Hartman said. "Candidate Trakas made a big case about being a voice for the people, but Councilman Trakas, I don't think he understands that local governance part of the job. He's proven that."
Many of Hartman's small-business clients support the recall but won't come forward publicly because they're scared of blowback from Trakas, Hartman said. And they're not looking to expand because of what they've seen happen with McManus.
"Am I disgruntled? Absolutely," Hartman said. "I see where Ernie's trying to kind of discredit the drive as disgruntled people, but in reality, he's the one out there creating the poster children for our movement."
Trakas alleges that the recall was spearheaded by McManus and Trakas' fired former legislative assistant Carmen Wilkerson, the former mayor of St. George who led a petition drive to disincorporate her city.
But before the PAC went public, it had 100 volunteers on tap and is now growing to hundreds more, Hartman said.
As for Wilkerson, "I don't refer to her as Carmen, I refer to her as Mayor Wilkerson, and she's a petition-drive expert. She was successful with it in her own community. I got that expertise without having to pay a large consulting fee, and obviously we have a petition that works."