Six vie for two seats on Mehlville school board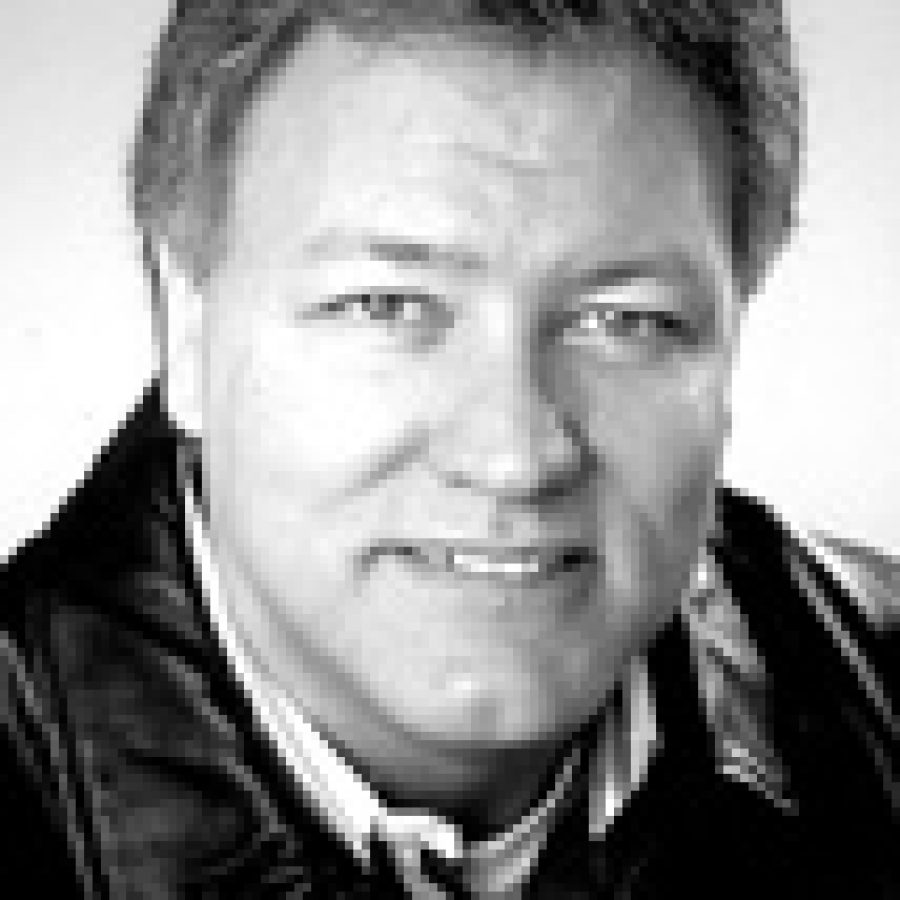 Six candidates are vying for two seats on the Mehlville Board of Education in the April 3 election.
Phil Black, Chris Brown, Mark Carter, Larry Felton, Randy Lowry and Venki Palamand are seeking election to the seats, which carry three-year terms. Incumbents Rita Diekemper and Tom Correnti did not file for re-election.
Asked to identify the most important issue in the race, the candidates responded:
• "A longer-term vision for the future of the Mehlville School District is needed. The Mehlville School District has potential and is a good district, but the problem is the district has been plagued with poor public relations. I want to put in place a longer-term plan for the district to grow with our community. Sure there are many issues that need to be resolved, but without a clear plan and direction, we will never be able to achieve the educational excellence each and every student deserves," Black said.
• "Proper oversight of taxpayers' money. Past wasteful spending by not being properly informed," Brown said.
• "The community's perception that the Mehlville school board is not functioning as a team that makes student-centered decisions, and the adverse impact this has had on the public's overall perception of the school district," Felton said.
• "Fiscal responsibility. The public will trust us, only if they feel that the Mehlville school board is being careful with their — taxpayers' — money," Palamand said.
At press time, Carter, 5521 Southfield Drive, Apt. D, 63129, and Lowry, 5527 Bellemeade Trail, 63129, had not responded to a Call questionnaire.
Black, 45, 6160 Clifton Oaks Place, 63129, is employed as vice president of Contingent Workforce Services, Rose International Inc. He and his wife, Patti, have two school-age children.
Black, who has not held elective office, said he is seeking a seat on the school board because "I have two daughters, one that is currently attending Oakville High School and another daughter that will be attending Oakville High School this fall. I am not satisfied that my daughters and every student that attends the Mehlville School District are receiving the best education possible. I do feel there has been improvement, but I still feel that there are more improvements needed.
"One of those areas of improvement is fiscal responsibility and improved public communication. I feel that every child in the school district will not receive the level of education needed until the board is focused on ensuring each student and every teacher has the tools necessary to achieve academic excellence."
Brown, 37, 5443 Butler Hill Estates Drive, 63128, is employed by the Kutis Funeral Home. He and his wife, Melissa, have two children who attend Mehlville schools and an infant daughter.
Brown, who twice has served as a township committeeman, said he is seeking election to the school board "to return accountability to the Mehlville School District while making sure that all financial decisions are in the best interest of the students and the taxpayers. We only have limited resources and they must be spent in an effort to put as high a percentage of available tax dollars in the classroom so the students can be competitive in their education."
Felton, 60, 5949 Briarmist Place, 63128, is a consultant for Technology Partners Inc. currently working at MasterCard. He and his wife, Martha, have five children, all of whom have graduated from Mehlville Senior High School.
Felton, who has not held elective office, said he is "seeking office for two key reasons: to serve the school district where my children were given the opportunity to learn, to think and to achieve, and to improve the Mehlville school board's effectiveness. I will use my professional, community and leadership experience to enhance the board as it plans, prepares and leads the district."
Palamand, 39, 5385 Royal Hills Drive, 63129, is an engineer at Martak Machine. He is single.
Palamand, who has not held elected office, said he is "running for the school board in order to bring financial stability of the Mehlville School District. I would also like to improve academic achievement, and one day see all Mehlville graduates attend either college — two or four year — or an accredited technical school."
The four candidates gave the following responses to a Call questionnaire:
Do you agree with the Board of Education's recent decision to renovate the former St. John's Elementary School to house the SCOPE program?
Black said, "Yes. I believe this is the best option available to the district and support the decision."
Brown said, "No."
Felton said, "The SCOPE program provides a valuable service to students in the Mehlville School District and should have their own facility where their needs can be addressed. I believe that there may be other, more suitable places for this program than the St. John's location."
Palamand said, "Yes. I believe we should build assets for the future, and renovating the St. John's facility does just that. Paying rent is something that should be avoided, whenever possible. Also, it appears that this move will allow the Mehlville School District to implement some type of alternative high school for students who would benefit from that type of program as well as provide a gym for the students."
Do you believe the Board of Education should return busing to the three-tier system utilized during the 2005-2006 school year? Would you ever support charging for bus service?
Black said, "If the three-tier busing system is a more efficient method of transferring the students, then I would be in favor."
Brown said, "Yes. We should return to the three-tier system for the safety of the students. No. I would not agree to charging for a service that is required by the district."
Felton said, "Any transportation decision should be based on the best use of resources, economics, convenience, safety and service. Mehlville has a nationally certified director of transportation — it is his job to recommend a strategy based on these parameters and the priority the board assigns to transportation. Since a school district only receives reimbursements for students who live three miles or more from their school, these costs could be recovered through an assessment. I believe that any decision to charge for bus service would have to be based upon the district's economic status at that time."
Palamand said, "Yes. I would like a return to the three-tier system. I think the four-tier system has resulted in inconveniences to parents. I would not support charging students for bus service.
"While not required by state law, it is a benefit I received as a student in the district and it is something the citizens of Mehlville expect. The transportation that Mehlville provides is an equalizer for all children. Some parents have other means of transportation while a great many do not," Palamand added.
If elected, will you consent to face-to-face or telephone interviews by all media representatives?
Black said, "Yes."
Brown said, "Yes. It is important to be held accountable to the taxpayers."
Felton said, "I believe that an individual should be available to explain their actions or comments made in a public meeting. However, I also believe that all official board statements should come from the board president."
Palamand said, "Yes."
How do you feel about the voucher system being promoted as an alternative to the current system?
Black said, "I do not support the use of a voucher system even though my two children went to private schools up until the eighth grade. I have always supported the public schools and would encourage any parents who are only entertaining a private school to give the public schools another look."
Brown said, "It is needed in failing school districts so that all students get a chance to get a quality education."
Felton said, "I do not support the use of public tax funds for private or parochial education."
Palamand said, "I do not favor vouchers. The concept was developed to dismantle public education, nothing more. While I am certainly a believer in free market economics, I do not think that approach works well with educating children. Introducing a profit motive to teachers and administrators, a central premise of the free market, will create a whole new set of problems. It would encourage schools to substitute short-term thinking — wrong — instead of focusing on a long-term approach — right.
"Also, private schools will still be able to discriminate in their acceptance policies, excluding children with disabilities or special needs if they so choose. Private schools still won't have to meet state and federal performance mandates or publish their financial statements as our public schools do. How will we know they are spending our tax dollars wisely?"
How do you feel about charter schools?
Black said, "Charter schools are important and fulfill an important role in the educational system. I feel the charter schools should be held to the same standards set for our traditional schools."
Brown said, "Support."
Felton said, "A charter school is one that is sponsored by a university and receives public funds, but is not subject to the reporting and regulations placed on a public school. I support funding for public schools."
Palamand said, "I do not favor sending tax dollars to schools which are not accountable to the public and have less oversight than public schools."
If additional revenue is needed for the school district, how do you propose obtaining that revenue?
Black said, "I have been involved in running ailing, start-up and thriving companies and I know how to stretch every dollar. At one point in my career, I was a re-engineer process analyst and my objective was to research the enterprise to add value and efficiencies. I would first look at current spending and processes that need to be revamped before looking to any outside funding/taxes."
Brown said, "No tax increases. We must look for public and private grants."
Felton said, "First, is additional revenue needed? Are all resources focused on the primary objective of the school district — educating the children who attend Mehlville schools.
"If financial resources are not focused, then internal adjustments must be made before any additional external funding should be pursued. However, with nearly $10 million cut from the budget in the past four years, it may not be feasible to cut anything else. If it is determined that financial resources are, in fact, focused and that the lack of additional funding would negatively impact the education process, then I would support a proposal to increase taxes," Felton added.
Palamand said, "I would work to make this district as efficient as possible. We have to make sure the taxpayers' dollars are being spent wisely. We should look to find federal and state programs that give grants to various educational programs. We should also engage our local business leaders to see what programs they would be willing to sponsor."