Simpson's service leaves lasting impact on Lindbergh
'Call the Tune' by Mike Anthony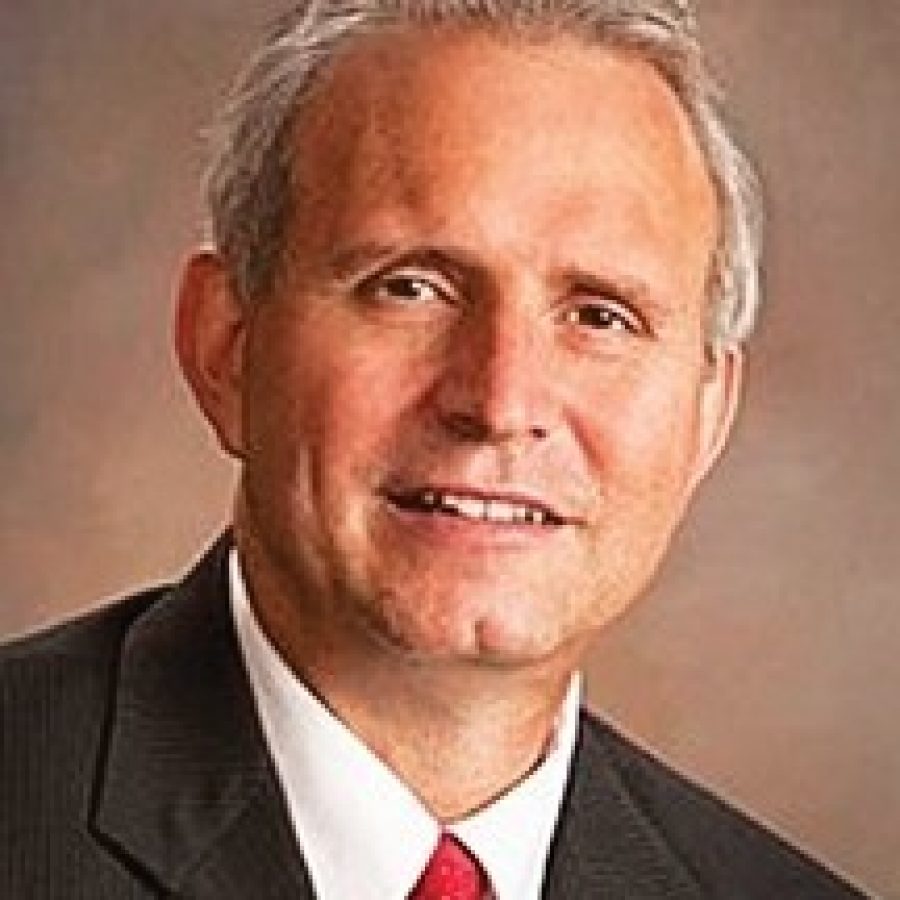 Lindbergh Schools has been extremely fortunate that it has had just two superintendents since 1991 — Jim Sandfort and Jim Simpson.
That stability in the district's top position has directly contributed to Lindbergh Schools' outstanding academic achievement and sound fiscal stewardship.
Sandfort served Lindbergh Schools from 1991 until June 2008, when he was succeeded by Simpson, who announced last week that he will retire in June 2018.
Simpson, who came to Lindbergh from Joplin Schools, made a commitment to serve 10 years here as superintendent. He will fulfill that commitment by the time his current contract expires in 2018, capping a 29-year career as an educator.
During his tenure, Simpson has led Lindbergh Schools through some challenging times. An early test came when the bottom dropped out of the economy in 2008.
District officials, cognizant of the financial difficulty residents and businesses were experiencing, pledged in December of that year not to pursue a tax-rate increase for the next 24 months. Over those two years, the school board approved roughly $6 million in cuts. For the 2010-2011 school year alone, 60 positions were eliminated, including 45 teaching jobs.
In November 2010, Lindbergh voters approved Proposition L, a 65-cent tax-rate increase. Had Prop L not been approved, 80 additional teaching positions would have been cut.
Another challenge Simpson has faced — and is facing — is the district's surging enrollment. A successful bond issue is funding the construction of a new elementary school that will help alleviate overcrowding in the district's elementary schools.
Despite the challenges, Lindbergh ranked No. 1 statewide in academic achievement for five consecutive years and saw six schools earn National Blue Ribbon awards in the past five years.
During the Call's first interview with Simpson shortly after he was named superintendent, he pledged to continue Lindbergh's "history of excellence" in academic achievement and fiscal stewardship.
Based on his track record, he's accomplished that mission.
We certainly don't envy the Board of Education's job to find a successor, but Simpson has provided ample notice for the selection process.
And in the meantime, Lindbergh Schools will remain in good hands under Simpson's leadership.