Two-time Crestwood Ward 3 Alderman Scott Shipley was sworn into office once again last month, this time as Crestwood mayor.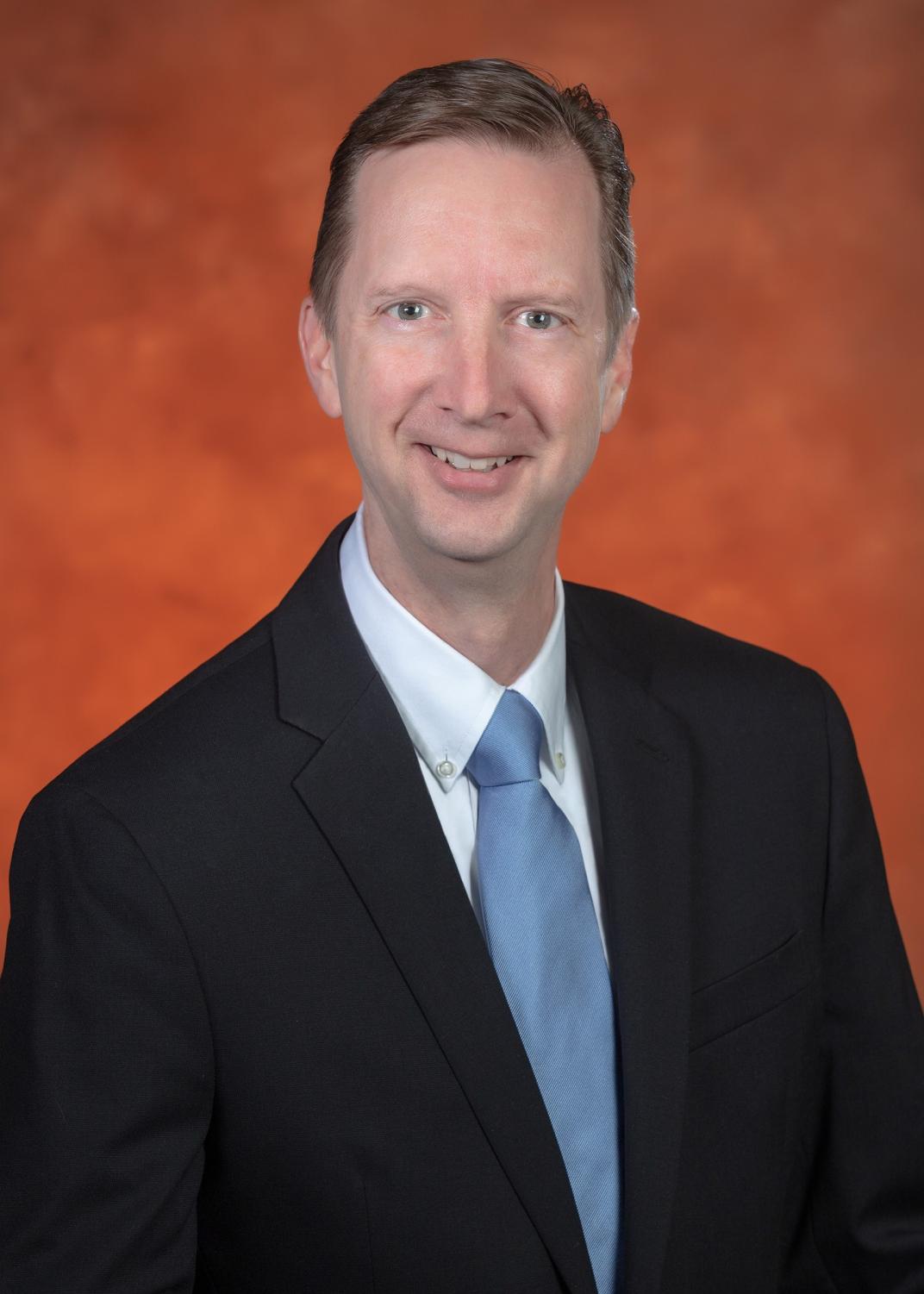 Shipley ran unopposed for Crestwood mayor in the April municipal election after former Mayor Grant Mabie declined to seek another term, citing professional and family obligations. Shipley served as Ward 3 alderman for two terms after first being elected in 2019 and again in 2021.
"To be honest with you, if Mayor Mabie would have run again, I would have been happy to continue as alderman … but when he decided not to run … we figured it was appropriate for me to step up," Shipley said in an interview with The Call. "Because I ran unopposed, I was able to start transitioning right away. So I've been meeting with the city since January and I feel pretty well prepared … I think the city's in a great spot. I'm very fortunate, it's a great time to take over as mayor."
Shipley's roots in Crestwood go back to 1990 when he first moved to the city. At one point he and his family moved to Grantwood Village until he and his wife returned to Crestwood once their children grew up.
"I moved right back to the same street I was on the first time, just a couple doors down," Shipley said.
He credits his time as alderman as helping prepare him for his new position, and the opportunity it gave him to connect with the Crestwood community.
"I really had to think long and hard about it but in the end, it was the service to the community aspect of it so I said, 'You know what, I'll do that,'" Shipley said on why he ran for alderman. "I've really enjoyed it. I've enjoyed learning the nuts and bolts of our city government, what we can and can't do for our residents. I enjoyed meeting residents and helping them whenever I could."
His tenure as alderman included seeing a development plan for the former Crestwood Plaza mall come to fruition after several failed proposals over the course of a decade. While the wait was "painful," Shipley said, he believes it worked out in the long run with the new development, named Crestwood Crossing, which features a Dierbergs grocery store and other retail space, along with an 81-home subdivision.
"The mall sat empty for 10 years and it was obviously painful for everybody, and I know the city had been working hard to get something there," he said. "I think we finally actually ended up with the best design we could. If we had been able to do some of those previous designs, we might have a lot of empty office space and a movie theater that people don't seem to go to anymore, so I think it actually worked out fine."
As he prepares for the next three years as mayor, Shipley said he has three major goals he plans to work on while in office.
The first goal is continuing commercial development in the city.
"We need to keep that momentum moving forward," he said.
Another goal is increased community engagement not only between residents and city government, but also resident to resident.
"As residents we can also step up and work together to make Crestwood a better place. We can help our neighbors that need assistance," Shipley said. "We can help each other by reaching out because each of us is needed. I want to help create a renewed sense of community."
One way he plans to do that is through an online blog and newsletter that he originally began writing while an alderman as a way to keep residents in his ward informed. Shipley said he'll continue to publish the blog and newsletter while mayor, expanding its coverage for all of Crestwood to keep residents informed about what's going on.
"City government stuff might be boring for a lot of people but honestly it impacts all of us in some form," Shipley said.
His third major goal as mayor is increased long-term planning, which is "really boring," he joked.
"We've got some really big and expensive projects that we're going to have to do … we're going to have to do some significant planning," Shipley said. "City staff is already doing a good job … but given what's coming, I want to double-down on budgeting efforts, make hard decisions and develop a long-term plan."
One of his first acts as mayor included the appointment of Mabie to serve out the remainder of Shipley's aldermanic term, which ends in 2024. The board confirmed Mabie unanimously last month. Shipley said it seemed like a natural choice to choose Mabie for the role, since there is only a year left in the term and Mabie is up to speed on what is going on in the city. 
"I spent time talking to the Board of Aldermen, to our residents and when it came down to it, I'm very happy to say … Mabie has accepted," Shipley said. "Obviously he's got the most experience of anybody in the city, it'll be good to have that experience nearby."
He's grateful that his job will be made somewhat easier in part due to the good relationships between aldermen, the mayor's office and city staff.
"It's an excellent relationship between the mayor and the Board of Aldermen. I know a lot of boards and mayors and city staff don't necessarily get along and you know, that can be healthy at times, but to a person, everybody on the board — we all get along," he said. "We'll disagree and not necessarily vote the same way on things but after that's done we move on to the next one."
As far as any immediate challenges when he takes office, Shipley said that he's optimistic about the city's position.
"I might be being naive but … Mayor Mabie has really done a good job to get us into the position that we're in," Shipley said. "I've started meeting with lots of people — beyond just the day-to-day running of the city, there's also the community aspect that the role of mayor has a lead role in. I've really enjoyed getting to meet with … our residents and that's kind of the biggest thing I'm looking forward to."