Scout project to benefit troops in Iraq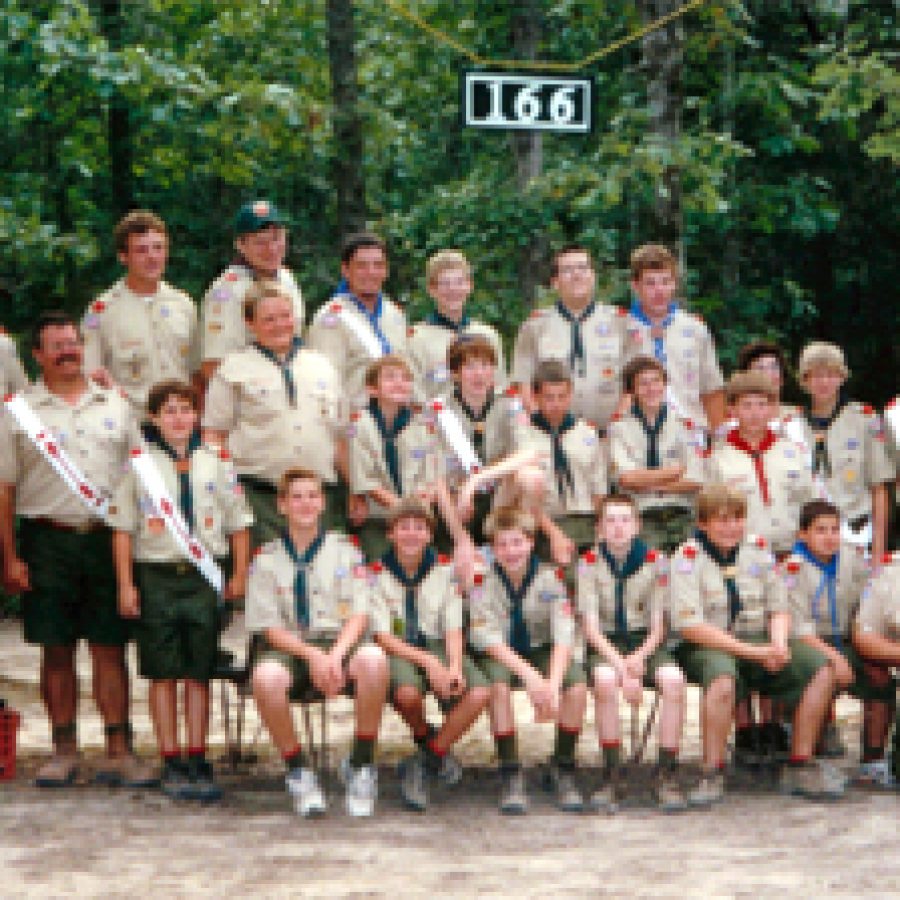 Boy Scout Troop 166 of Oakville is conducting a holiday service project that will help show appreciation and care for U.S. military personnel serving in Iraq.
The Boy Scouts are writing cards and filling holiday gift bags with needed items for the soldiers. They also are gathering items for children of this war-torn nation.
The Scouts are coordinating their project with the area Team Bank of America Vol-unteer Network to collect donated items throughout their offices in the metropolitan area, a news release stated.
The Bank of America branch at 4495 Lemay Ferry Road will be a local collection point. The Boy Scouts will collect donated items, purchase other items and then will sort items into the holiday gift bags then package and ship the items overseas.
The Scouts also are working with local churches and volunteers from Rogers El-ementary School — the troop's sponsoring organization — to write cards to U.S. soldiers that will be included in their packages.
Troop 166 is seeking the public's help and involvement. The Scouts have conducted research and met with a soldier who has served time in Iraq. They have made contact with soldiers in Baghdad and local organizations in our community regarding what items are needed and where they need to be sent for distribution in Iraq.
Some of the suggested gift ideas include crayons, small stuffed animals, and candy.
These items will be provided to the children of this area who are now living in orphanages and who actually help the soldiers identify and find hidden explosive devices.
Besides those items, the Scouts have discovered that a card, letter or picture from you and your family or your school or church classroom is a wonderful item to send from your heart. The Boy Scouts already have written roughly 60 cards to include in their gift bags. A show of personal support goes along way for U.S. troops who are far from their loved ones and their country and these special gifts will be included in the packages. Be sure to include your name and address so the soldiers can write back if they wish.
Residents can make up gift bags or donate individual items to go into gift bags. Cash donations also are appreciated.
The Boy Scouts will purchase suggested items and/or use the money to pay for needed postage to ship items overseas.
The troop will ship its packages by Dec. 4. The Boy Scouts will come by to pick them up for shipment and will accept donations through Thursday, Dec. 2. Call Ron Barge at (314) 913-2959 for more in-formation or to schedule a pickup of donated items.
Among the items needed by U.S. soldiers are: prepaid international phone cards; coffee; powdered drink mix; light-weight sandals; chapstick; toothbrushes and tooth-paste; travel rolls of toilet paper; disposable razors; shaving cream; bar soap; combs; dental floss; lotion; foot and body powders; disposable cameras; candy put into a ziplock bag in the event it melts or gets smashed; battery-operated, hand-held games; batteries; magazines; crossword puzzles or other book games; stationary and ink pens — no stamps because soldiers receive free postage.
Items also may be donated for soldiers to distribute to Iraqi children. Suggested do-nations include crayons, candy or small stuffed animals.