Schweitzer, Wasinger seek County Council seat being vacated by Mange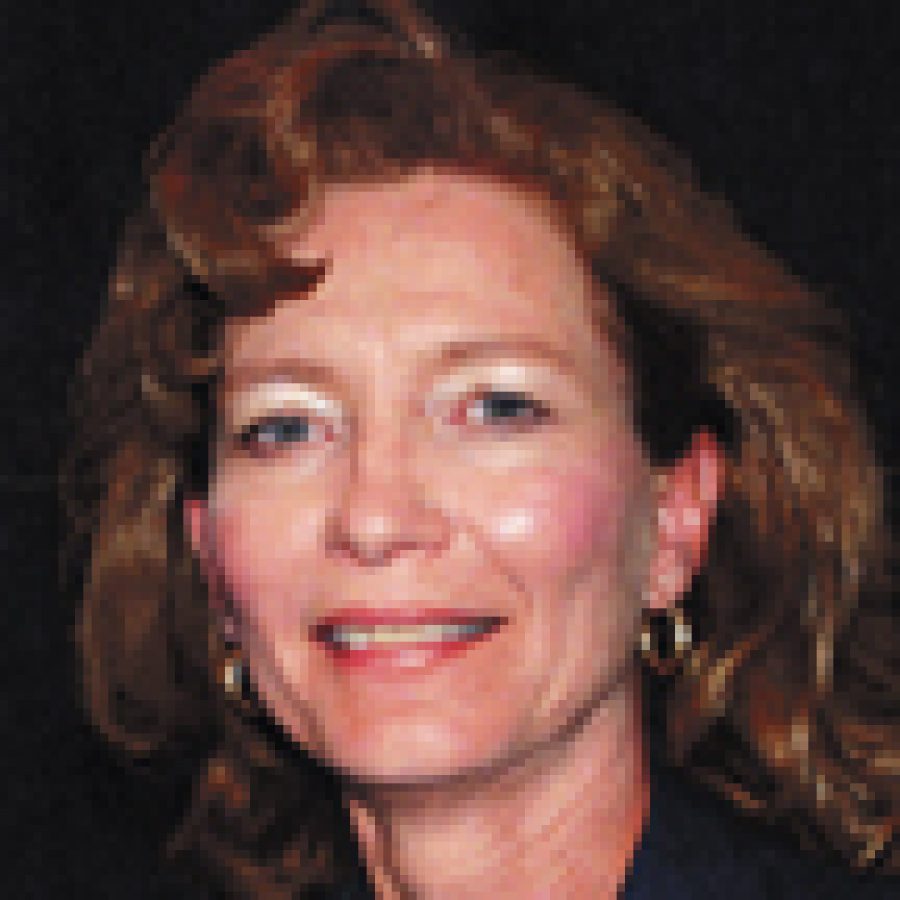 Democrat Kathleen "Kathy" Schweitzer and Republican Colleen Wasinger are vying for the 3rd District County Council seat in the Nov. 7 election.
Schweitzer and Wasinger, who defeated Fenton Mayor Dennis Hancock in the Republican primary last August, are seeking the 3rd District County Council seat being vacated by Republican Skip Mange, who has served on the council since 2002.
Asked to identify the most important issue in the race, the candidates responded:
• "Protection of property owners, both residential and commercial, regarding eminent domain, the circumstances under which it may be applied and by defining the term blight," Schweitzer said.
• "Managing the growth and development of St. Louis County. All of those items that we have wrestled with over the past few years — development, tax assessments, eminent domain, TIFs have one thread in common — they are all tied into growth and sustaining our economic engine as a county and a region. Without the proper planning and controls, we cannot expect to build a community that will be the place our children will want to call home. My campaign pledge is 'Putting our Families and Neighborhoods First' and I firmly believe that should be our first priority as a community and region," Wasinger said.
Schweitzer, 50, 1507 Shoemaker Court, 63146, is the Habitat for Humanity St. Louis ReStore director. She and her husband, Andrew, have a grown daughter.
Schweitzer did not provide a reason why she is seeking election to the 3rd District County Council seat.
Wasinger, 41, 800 Durbin Court, Town and Country, describes herself as a community volunteer. She and her husband, David, have two young children.
Wasinger, who was appointed to the Town and Country board last year and elected to the board in April, said she is seeking election to the County Council because "as a lifelong resident of west county, I believe I share a perspective similar to the majority of the residents of the 3rd District when it comes to public policy and the role of St. Louis County. As a former practicing attorney in the development and real estate disciplines, I feel that I have the experience to deal with those issues most important to our residents: economic development within the district/region, fair tax assessments, zoning and good fiscal management of services.
"With a BS, MBA and law degree, I believe that I bring a broad base of knowledge to the County Council that would be most beneficial for the management of county business, effective use of our resources and the continued growth of our region and the municipalities in the county. St. Louis County faces many complex challenges that involve difficult financial and legal choices for residents and businesses. I consider myself to be a strong fiscal conservative and will bring my professional background and education to the table."
The two candidates gave the following responses to a Call questionnaire:
Do you believe the county Planning Commission is responsive to county residents? How long should appointees serve on the Planning Commission?
Schweitzer said, "I have never had cause to bring an issue before the St. Louis County Planning Commission and as such cannot speak directly to their response to county residents. Given that appointees serve overlapping three-year terms, this would seem to allow for a reasonable turnover in commissioners while retaining some 'institutional memory' that should provide a basis for consistency in decision making."
Wasinger said, "The composition of the Planning Commission is established by county ordinance and I feel it gives due representation to the incorporated and unincorporated areas of the county. The 'responsiveness' of that body is subject to the opinions of those who are following its deliberations and decisions. My experience indicates that they have followed their mandate as a commission. I believe that the present guideline calls for a three-year term but does not restrict the number of terms that a member may serve. I believe that a process that incorporates a periodic turnover of members is an appropriate requirement and would support no more than two terms on the commission."
Do you believe the County Council should approve legislation prohibiting councilmen from accepting campaign contributions from developers? Should councilmen vote on rezoning and development projects submitted by campaign contributors?
Schweitzer said, "I feel that in the interest of impartiality, it is absolutely imperative that any councilmen who accept campaign contribution from developers not vote on rezoning and development projects from these contributors. I don't know that legislation prohibiting acceptance of campaign contributions from developers is necessary."
Wasinger said, "A contributor involved in a rezoning or development project is no less deserving of representation than a non-contributor. The council member has the responsibility to vote on each project based upon its merits, the desires/needs of the community and the feasibility of the endeavor. If there is a valid issue of conflict of interest, then the council member has the responsibility to recuse himself from a vote."
Would you support a countywide ban on smoking in public places?
Schweitzer said, "I would not support a countywide ban on smoking in public places, given the oft-times broad interpretation of the term 'public place."'
Wasinger said, "I am not a smoker and prefer to avoid public places where smoking takes place. The recent release of the Surgeon General's report on the adverse health affects of secondhand smoke raises a significant public health concern and the need for open discussion about public health. I fully support County Council Chairman Odenwald's proposal to place the issue on the ballot and the opportunity to let the voters decide. I am concerned that any ballot initiative be written to ensure that a level playing field is created among St. Louis County businesses."
Do you agree with the County Council's 2001 decision to change its meetings to the evening from the afternoon?
Schweitzer said, "I think the County Council's decision to change its meeting to the evening from the afternoon was beneficial in that it allows more people the opportunity to attend them."
Wasinger said, "Yes. I am convinced that the public has a greater opportunity to actively participate in the process with evening meetings."