Scammer taking donations at Green Park grocery store steals woman's wallet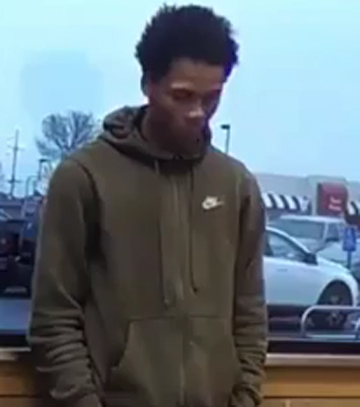 Police are searching for a scammer who stole a woman's wallet at a south county grocery store after she donated to what she thought was a good cause.
A man was raising money through candy bar sales supposedly for a good cause inside the entrance to the Green Park Shop 'n Save, 5780 S. Lindbergh Blvd., on Nov. 1, police said. A woman who donated money to the effort left her wallet on a ledge behind the man.
About 4:15 p.m., the man stole the wallet and concealed it in a box he had to carry the candy. The woman's credit cards were later used in unauthorized transactions.
The theft was caught on the store's surveillance footage, which the St. Louis County Police Department released Thursday along with photos.
To see clear video footage of the incident and suspect, visit https://www.youtube.com/watch?v=czdCHgkFKbs&feature=youtu.be.
Police are asking anyone who can identify the individual or the fundraising effort he was participating in to contact the Affton Southwest Precinct at (314) 638-5550.