Sayres have twin sons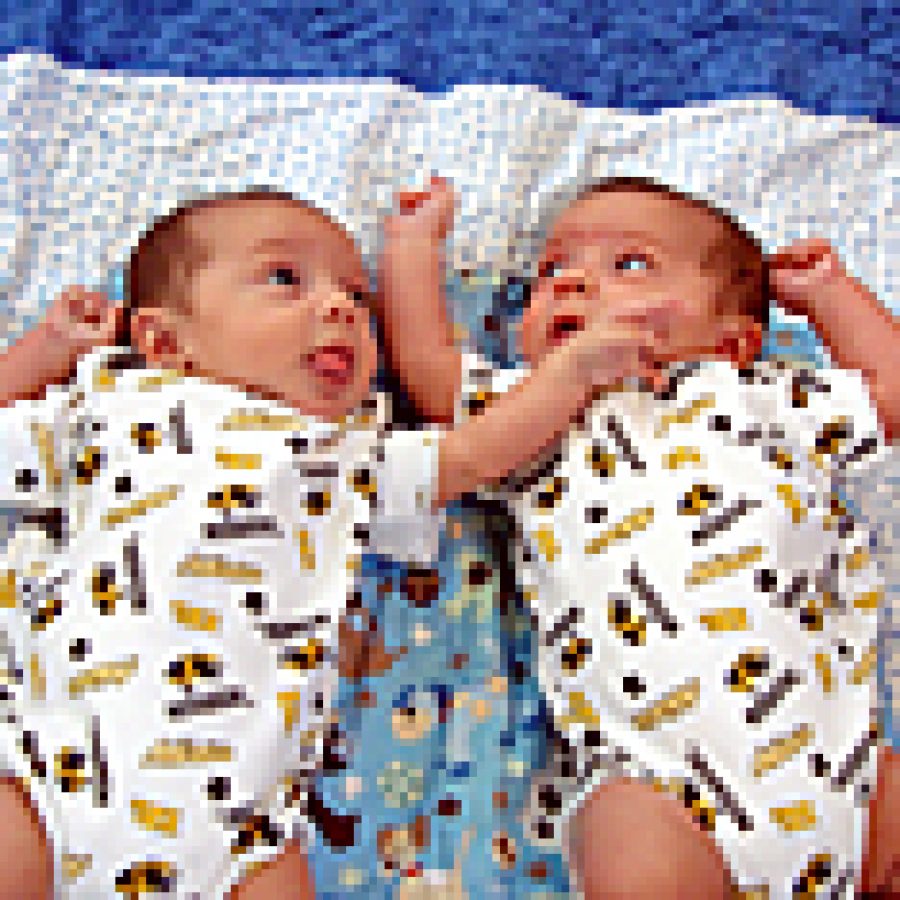 Brad and Jenn Sayre of O'Fallon announce the birth of their twin sons, Colton Bryan, 173⁄4 inches, 4 pounds, 12 ounces and Dalton William, 18 inches, 5 pounds, 14 ounces. They were born June 22 at St. John's Mercy Medical Center.
Elder children include Ryan, 15; Brett, 11; and Hailey, 10.
Maternal grandmother is Lyn Lucas of Oakville.
Maternal great-grandmother is Dorothy Venturella of Oakville.
Paternal grandparents are Dale and Gloria Sayre of Springfield.