Sappington teacher trains with astronauts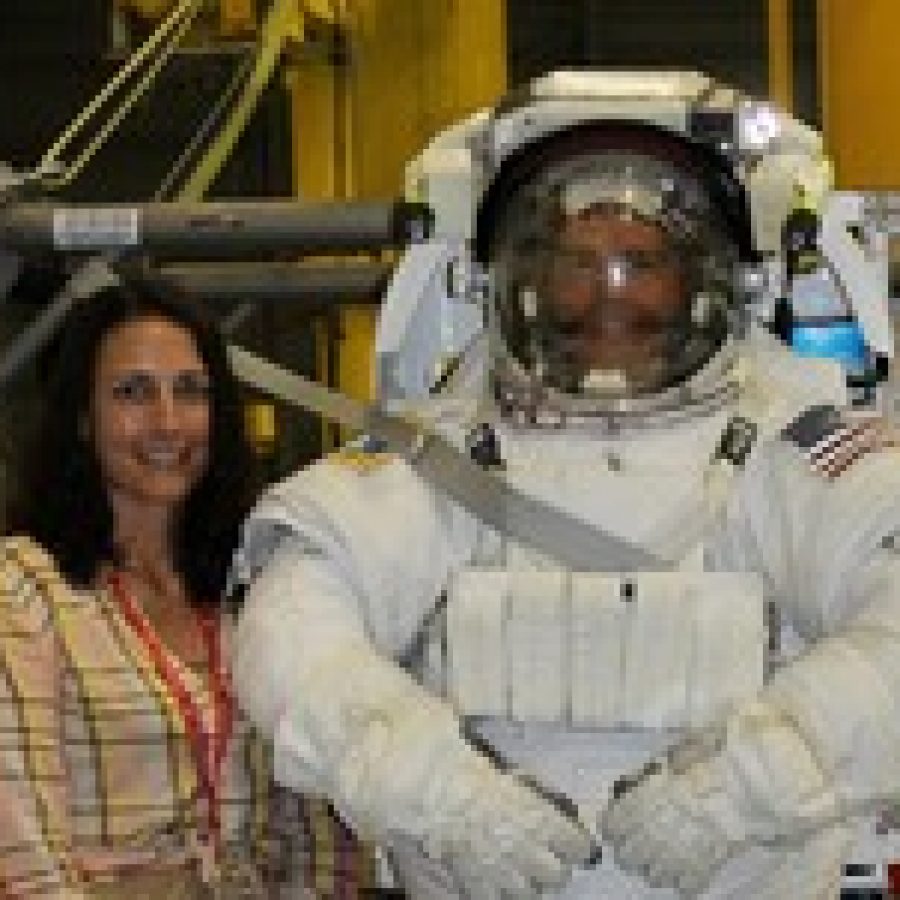 Sappington Elementary School physical education teacher Mary Driemeyer recently spent a week at the NASA Johnson Space Center in Houston, Texas, to help NASA's Human Research Program Education and Outreach develop content for its Train Like an Astronaut program.
Train Like an Astronaut is a program geared toward students ages 8 to 12, according to a news release. Students take part in physical activities that are modeled after real-life physical requirements for humans traveling to space.
In the process, they learn about nutrition and physical fitness by participating in structured, hands-on activities that relate to Earth-based physical needs and the requirements of exploring space.
During her weeklong visit, Driemeyer took part in activities that will help her develop new content material around physical fitness. She also had the opportunity to tour unique NASA facilities and attend presentations about current projects and programs at the Johnson Space Center.
The tours included an up-close look at the Neutral Buoyancy Lab, Neuroscience Lab, Space Food Systems Lab, Exercise Lab, Mission Control, the Rocket Park, NASA Space Camp and the International Space Station Training Center.
Driemeyer also participated in a social media event with four astronauts and 60 Space Camp students to promote the Train Like an Astronaut program, discussing with the astronauts what it takes to stay fit on the International Space Station.
The American Alliance for Health, Physical Education, Recreation and Dance invited its past Teacher of the Year honorees to participate in the program.
Driemeyer was named the Central District Elementary Physical Education Teacher of the Year in December 2011.