Roby unopposed in his bid for second term as Crestwood mayor
Crestwood mayor praises employees, 'excited' about administrator's potential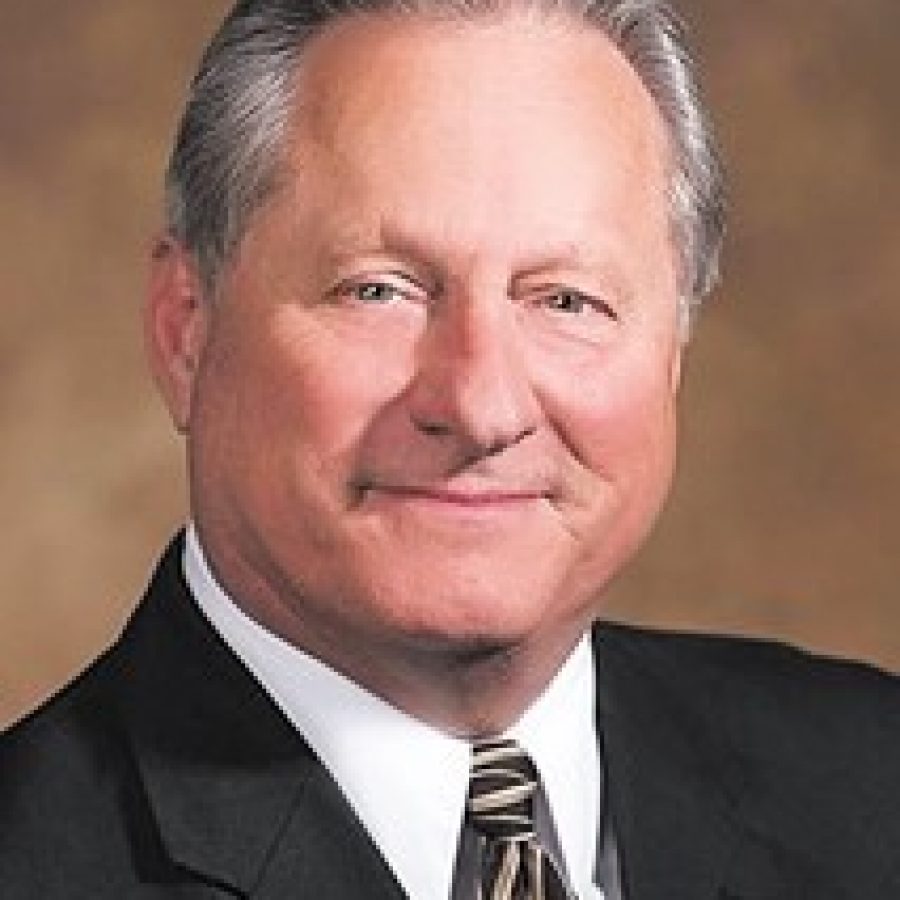 Crestwood Mayor Gregg Roby is unopposed in his bid for a second three-year term in the April 4 election.
Filing for the April election ended Jan. 17, and Roby is the only candidate to file for mayor. Board of Aldermen President Grant Mabie of Ward 3 had filed for mayor on the first day of filing, Dec. 13, but officially withdrew his candidacy Jan. 11 — the day after Roby filed.
Roby, a former Ward 3 alderman, was elected in 2014, defeating incumbent Jeff Schlink. Schlink, a former Ward 2 alderman, defeated incumbent Roy Robinson in 2011 to win election to the mayoral post.
Roby told the Call that he was a little bit surprised that he is unopposed, but "pleased we're going to be able to continue working in the areas and moving the city forward, and I think that's the most important thing at this time … I'd just like to think people are pleased with the direction that the city's been moving the last three years.
"Obviously, seeing the mall come down is a big part of that," he said, referring to the ongoing demolition of the former Crestwood Plaza at Watson and Sappington roads.
Chicago-based UrbanStreet Group plans a $104.3 million mixed-use redevelopment project for the 47-acre site that could include a large retail facility, dine-in restaurants, an office building and a 225-unit apartment complex.
The mall project is certainly one of the city's top accomplishments of the past three years, Roby said.
"Getting a redevelopment agreement in place, getting a proposal presented by a potential developer all give hope to the community that something good can happen there," he said. "It's not just going to sit vacant for another 10 years.
"Several of the other things that I think were very important was the work of our employees and our administration. I feel blessed that I have a great Board of Aldermen to work with. I think they're all very focused on the same effort and that is to see the city progress and move forward and become a viable part of the south county area. At the same time, I think our employees are dedicated. We're providing them with training to give them the ability to become more proficient and better at the jobs they do for the city. I'm really proud of those things."
In addition, the mayor said he is "really excited about the potential" for City Administrator Kris Simpson, who began his duties in January 2016.
"I just think he brings a fresh, young and vibrant approach to getting this city moving," he said.
The former mall site will continue to be a top priority for his second term, Roby said.
"The other issues that we have to deal with, of course, are things that I've been very, very heavily working on both with the state Legislature and with the Missouri state highway department, and that's getting something done with these medians on Watson Road," he said. "They have, for years, just killed the ability of those businesses that are located there to generate adequate revenues, and it also affects the city's bottom line because the less money they generate, the less money we generate."
The city will complete its first-ever comprehensive plan this year, the mayor noted.
When finished, Roby said city officials will have to review and evaluate the plan and determine "what items we may have available to us to move forward with on a short-term basis versus those items that we realize are going to be long-term projects. It's going to be many years before they get completed.
"But I think there are some things in the comprehensive plan that the board will be looking very closely at and saying, 'Let's try to do some of these things.' That's the reason for doing a comprehensive plan, to find out what direction the city needs to move in order to revitalize and rejuvenate itself."
Crestwood voters to eye tax-rate hike
Crestwood voters also will consider a 45-cent tax-rate hike, Proposition C, in the April 4 election. If approved, the increase would generate roughly $1.13 million annually.
That revenue would be used for "general municipal purposes, including paying the increased costs associated with operating a local Police Department, operating a local Fire Department, building and facility maintenance, and other city operational needs," according to the ballot language.
The city's 2016 tax rates are 27.8 cents per $100 of assessed value for personal property, 24.8 cents per $100 for residential property and 41.4 cents per $100 for commercial property.
If Prop C, is approved, those rates would increase to 72.8 cents for personal property, 69.8 cents for residential property and 86.4 cents for commercial property.
For the owner of a $175,000 home, the annual cost of Prop C would be $149.63.