Roby unopposed in bid for second term as Crestwood mayor
Candidate filing ends; Green Park mayor faces challenger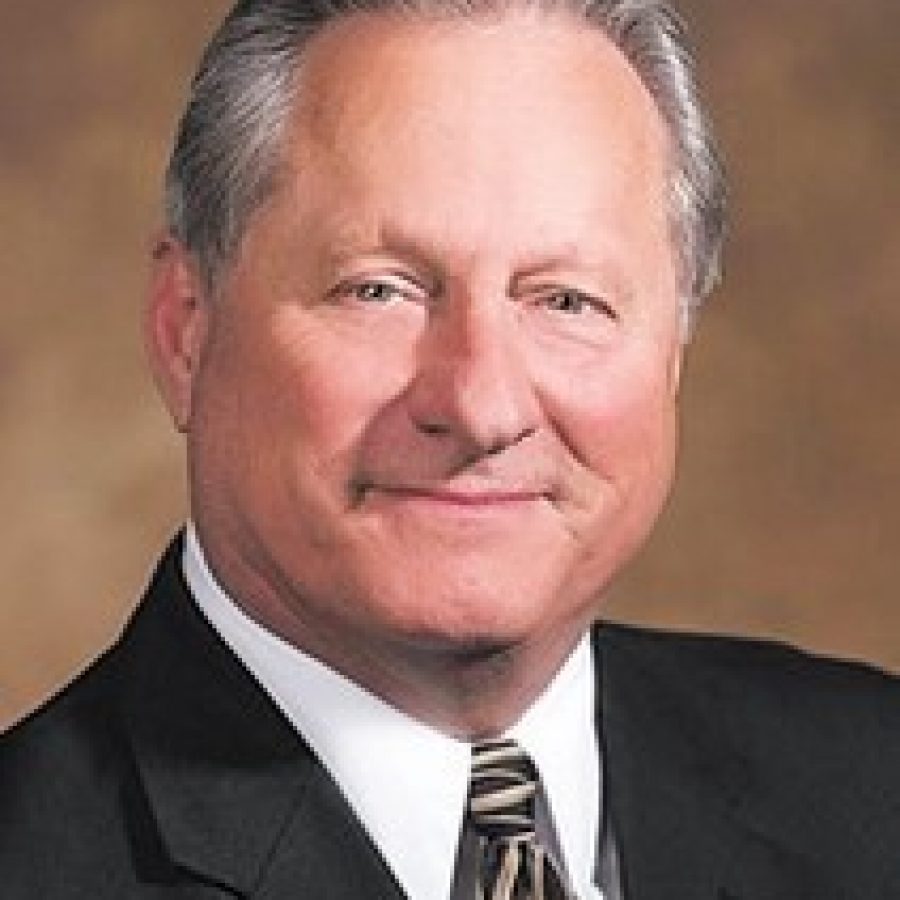 Crestwood Mayor Gregg Roby will be unopposed in his bid for a second term in the April 4 election, while Green Park Mayor Bob Reinagel will be challenged by former Ward 1 Alderman Tony Pousosa.
Filing for the April 4 elections ended today — Tuesday. Besides the Crestwood and Green Park mayoral posts, aldermanic seats are up for election in Green Park and Sunset Hills.
Four seats on the Lindbergh Board of Education and three seats on the Mehlville Board of Education are up for election.
Also up for election is a seat on the Mehlville Fire Protection District Board of Directors.
In Crestwood, Roby filed for re-election Tuesday, Jan. 10.
Board of Aldermen President Grant Mabie of Ward 3 filed to run for mayor on the first day of filing, Dec. 13, but officially withdrew his candidacy Wednesday, Jan. 11.
Roby, a former Ward 3 alderman, was elected in 2014, defeating incumbent Jeff Schlink. Schlink, a former Ward 2 alderman, defeated incumbent Roy Robinson in 2011 to win election to the mayoral post.
Mabie won office unopposed in 2015 after losing a race for alderman in 2013.
In Grantwood Village, up for election in April are trustee seats held by Chairman Kevin Kelso, Public Works Commissioner Mark Kienstra and Building Commissioner Rick Wagner.
All three have filed for re-election to the seats, which carry two-year terms. Because the number of candidates who filed is equal to the number of seats up for election, no election will be held April 4.
In Green Park, Pousosa filed first to challenge Reinagel, who was appointed to the post after the resignation of Mayor Tony Konopka in 2012 and elected to two-year terms in 2013 and 2015.
Pousosa served as a Ward 1 alderman since 2007 and also served on the Planning and Zoning Commission before unsuccessfully seeking the Republican nomination for county executive in 2014 and the 6th District County Council seat in 2012 against Democrat Steve Stenger and in 2015 against Democrat Kevin O'Leary.
All three aldermen up for re-election have filed for the seats, which carry two-year terms, and are unopposed.
Michael Broughton filed for re-election in Ward 1, Tim Thuston filed for re-election in Ward 2 and Joe Monteleone filed for re-election in Ward 3.
Broughton was unopposed two years ago after Pousosa pulled his name from the ballot to run against O'Leary, while Thuston has served on the board since 2007. Monteleone was appointed to the board in 2010 and won election to the seat in 2011, 2013 and 2015.
In Sunset Hills, aldermanic seats held by Dee Baebler of Ward 1, Steve Bersche of Ward 2, Keith Kostial of Ward 3 and Mark Colombo of Ward 4 are up for election.
Bersche, Baebler and Columbo filed for re-election, and former mayoral candidate Nathan Lipe filed to run in Ward 3, along with Lori Scarlett, who ran unsuccessfully in 2015. Bersche and Kostial first won election two years ago.
Political newcomer Lipe ran for mayor in a four-way race earlier this year and lost to Mayor Pat Fribis, who was then a Ward 4 alderman. Fribis has since appointed Lipe to the Capital Improvement Committee.
Baebler was appointed to the board in 2010 and won election in 2011, 2013 and 2015. Colombo was appointed to the Ward 4 seat earlier last year, replacing Fribis in the seat she held for eight years before she was elected mayor in April.
The seats carry two-year terms.
In Lindbergh Schools, four seats are up for election on the Board of Education.
Seats held by President Kathleen "Kathy" Kienstra, Vice President Don Bee and Treasurer Vicki Lorenz Englund are up for election.
The seats carry three-year terms.
Filing were Kienstra of Grantwood Village, Englund of Green Park, Christy Watz of Concord, Daniel Sampson of Concord, Cathy Carlock Lorenz of Concord, Matt Alonzo of Concord and Jennifer Bird of Crestwood.
Sampson previously ran for the board unsuccessfully in 2014 and 2015. Lorenz is a former Lindbergh teacher and a current assistant principal in the Parkway School District. Alonzo is a Parkway School District teacher. Bird serves as the Gravois Township Republican committeewoman.
Kienstra and Bee have served on the school board since 2008. Englund has served on the board since 2011 and has served in the Missouri Legislature on and off since 2008.
Also up for election is a seat held by Gary Ujka that carries a one-year term. Filing for the one-year seat were Martha Duchild of Crestwood and Mike Shamia of Concord. Shamia's wife is a Lindbergh teacher.
A third candidate, Alan Wieter of Crestwood, also filed for the one-year seat, but withdrew today — Jan. 17. Wieter's wife is a Lindbergh teacher.
Ujka, who was elected to the board in 2014 but lost his re-election bid in April, was appointed to fill the seat held by Kate Holloway, who lost her battle with cancer on Feb. 25.
In the Mehlville School District, Board of Education seats held by President Samantha Stormer, Vice President Jean Pretto and Venki Palamand are up for election.
Pretto and Stormer filed for re-election and will appear first and second on the ballot, respectively, followed by Peggy Hassler and Michelle Pommer, both of Oakville.
Stormer and Pretto were elected in 2014. Hassler is a political newcomer and served as an organizer on the Mehlville-Oakville United Committee, the pro-Proposition R campaign committee.
The seats carry three-year terms.
Palamand was elected to the board in 2007 alongside Larry Felton, who is the board's longest-serving member. Palamand was elected president of the board in 2011 and held that post until he was defeated in his re-election bid in 2013. He was elected to the board again in 2014.
Oakville resident Jane Kolb is challenging Board of Directors Chairman Aaron Hilmer of Oakville for the seat he has held since April 2005.
Hilmer has served as chairman since he was first elected on a slate with current board Treasurer Bonnie Stegman. His previous bids for re-election have been contentious campaigns, and in his last re-election race in 2011, firefighters' groups spent close to $100,000 supporting union-backed challenger Mike Klund. Klund also lost to board Secretary Ed Ryan in 2013.
The seat carries a six-year term.