Riek named Mehlville's Teacher of the Year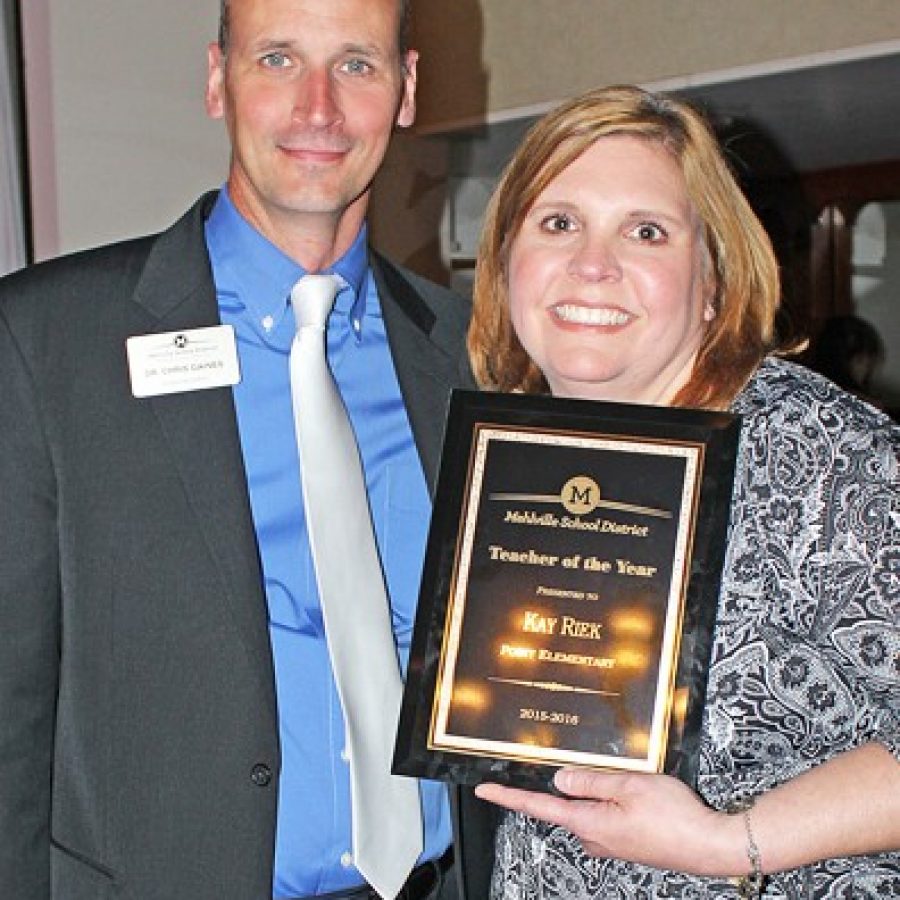 Kay Riek, a fourth-grade teacher at Point Elementary School, was named the Mehlville School District's Teacher of the Year during the district's annual Recognition Night celebration Thursday at Genesis Banquet Center.
Riek was praised for finding new ways to use technology and classroom resources to provide innovative lessons, according to a news release. Riek also serves as "Captain Character" during school assemblies at Point.
"Picking one person as our Teacher of the Year is a daunting task," Superintendent Chris Gaines stated in the release. "All of our teachers bring impressive skills to the classroom. Kay Riek has an incredibly wide set of skills that really makes her effective when educating her students, particularly in the areas of science and math."
Riek now moves on for consideration as the Missouri Teacher of the Year.