Reinagel retains mayoral post in Green Park election
New Sunset Hills alderman will be sworn in on April 25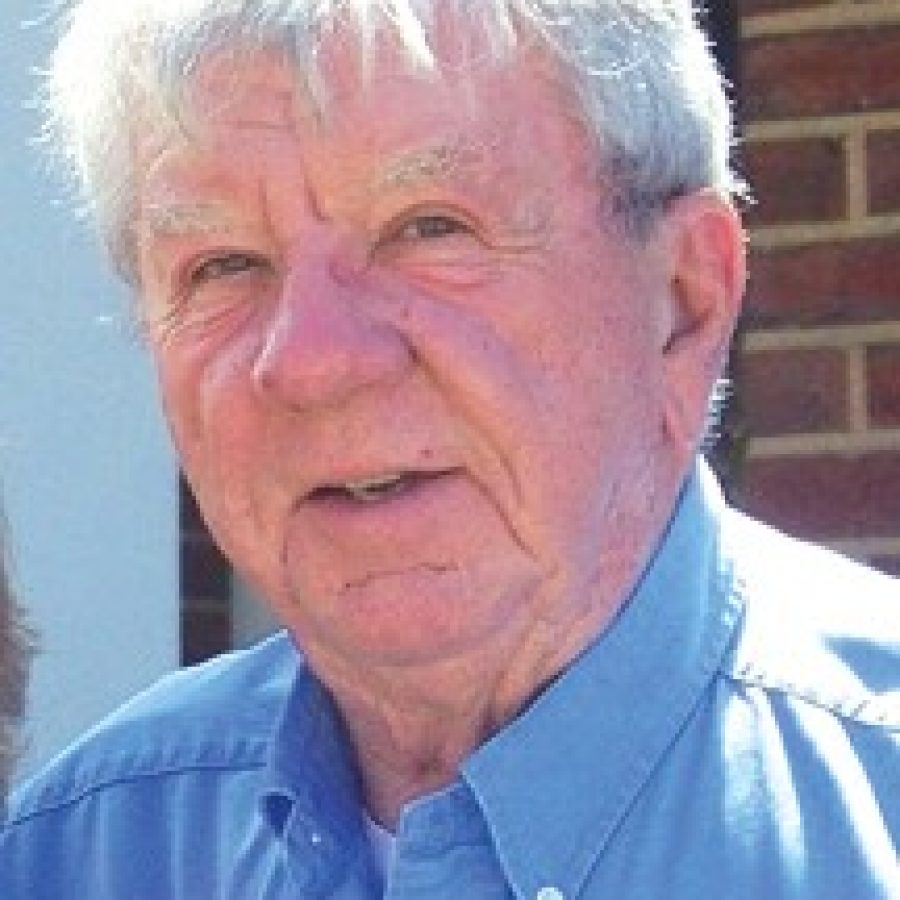 Voters in Green Park favored continuity rather than change in last week's mayoral election, while Sunset Hills Ward 3 voters chose a new alderman who promises to actually attend meetings in person.
In a rare competitive race in Green Park, Mayor Bob Reinagel defeated challenger Tony Pousosa, a former Ward 1 alderman. Reinagel earned 320 votes, or 55.75 percent, while Pousosa earned 249 votes, or 43.38 percent.
Although Reinagel and Pousosa are now veterans of Green Park politics, the election marked a rematch of the 2007 race for Ward 1 alderman in which then-newcomer Pousosa defeated then-Ward 1 Alderman Reinagel, who had been elected in 2005.
In Reinagel's campaign questionnaire, he offered a vision of the city that stays the same as it is.
"Our city is a great place to live and raise a family," he said. "I want to keep it that way."
In stark contrast, Pousosa put "Stop the City-County Merger" on his campaign signs and said that the city had to adapt to the changing world outside or it could "die a slow death if we remain complacent."
In a cordial race for Ward 3 alderman in Sunset Hills, Nathan Lipe won election to the Board of Aldermen with 354 votes, or 55.84 percent, compared to Lori Scarlett's 280 votes, or 44.16 percent.
"I'm very excited," Lipe said of his victory, which he believed he earned by knocking on every door in the ward and listening to residents who felt that Ward 3 has gone unrepresented at the city level.
Kostial was elected two years ago by three votes over Scarlett. Lipe came in second in the four-way mayoral race last year, behind Mayor Pat Fribis.
The "Robo Alderman," as Kostial was dubbed by Ward 2 Alderman Steve Bersche, has been absent from all six city meetings so far this year, except for a February meeting that he joined halfway through by videoconferencing.
Since December 2015 when his job began frequently taking him out of state, Kostial has attended eight meetings in person, 11 via videoconferencing, the one where he joined halfway through and was absent from six meetings. Although Kostial said that Ward 3 voters did not mind that he was not physically present for meetings, Lipe said that the issue was raised as he knocked on doors.
He and Scarlett both pledged to attend city meetings in person.
For decades, Ward 3 voters were served by former Alderman Jan Hoffmann, the longest-serving alderman in city history.
The other Ward 3 seat is held by Alderman Kurt Krueger, who was initially appointed and has been elected twice unopposed.
But with Lipe, Ward 3 voters chose a fresh face who recently moved to the city and hopes to raise his family there.
Scarlett, who is involved with many charitable causes and volunteer organizations, told the Call at Sunset Hills' Earth Day celebration Saturday that not being elected alderman allows her to volunteer more of her time elsewhere. She was at Earth Day to oversee the Green Art Fair showcasing artwork from students at St. Justin Martyr and Lindbergh Schools.
Lipe said it was a hard-fought campaign that focused on issues rather than insults, as many races in the city have devolved to in the last few years.
"We were very friendly before, during and after, and it's a nice chance of pace," he said. "It seems in these little races that there can be people at each other and badmouthing each other, and it was nice that we didn't have that. I've always been friendly with Lori, but I was actually spending some time with her when I was at the polling place with her and her husband (Charlie), and they're really, really nice people. I had a good experience getting to know him and her, and it proved that while we were on opposite sides, she's a good person, too."
The new alderman will be sworn in when the board meets Tuesday, April 25. He said he looks forward to working with the other aldermen, including several who served as poll workers for Scarlett.
"I don't take that personally at all because they know her, and when you know someone, you support them," Lipe said. "And they were the first ones who reached out —they texted me the second it was over and said congratulations."