Redistricting underway in Lindbergh, Mehlville
Public-input sessions slated on redistricting in Mehlville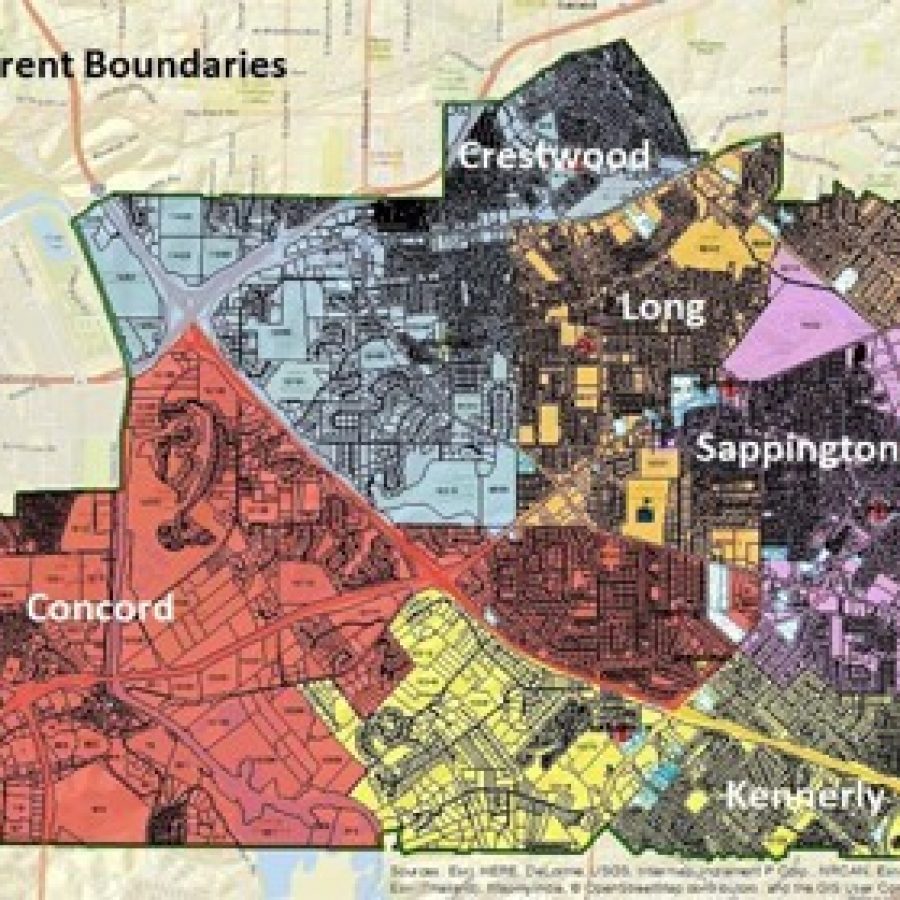 Redistricting is underway in Lindbergh Schools and the Mehlville School District.
The Lindbergh Boundary Committee, comprised of parents, community members and administrators, met for the first time Jan. 25 to begin redrawing elementary-school and middle-school boundaries for the 2017-2018 school year. Committee members represent every school and were recommended by building principals and parent leaders.
The Lindbergh committee is scheduled to meet next at 6:30 p.m. Wednesday, Feb. 8, in the Professional Development Rooms at the Administration Building, 4900 S. Lindbergh Blvd.
The redistricting is necessary as a result of the district's aggressive enrollment growth and in preparation for the opening of Dressel Elementary School in the fall.
Construction of Dressel Elementary, which will have a capacity of 650 students, began in October 2015 and is scheduled to be completed for the start of the coming school year.
Meanwhile, the Mehlville School District's redistricting effort has been underway since the fall.
Mehlville's first redistricting in 14 years is spurred by lopsided enrollment that has classes jammed into hallways at some schools and empty classrooms in others. The Redistricting Committee, led by assistant principals Kelly Roberts of Bierbaum and Whitney Maus of Point and Trautwein, has finalized scenarios that could be released this week.
Mehlville officials will conduct public-feedback sessions on the redistricting proposals later this month. The sessions are set from 6 to 7 p.m. Monday, Feb. 27, at Washington Middle School, 5165 Ambs Road, and Tuesday, Feb. 28, a Blades Elementary School, 5140 Patterson Road.
Lindbergh officials will not conduct a town-hall meeting, but will solicit feedback online at the district's website, according to Assistant Superintendent of Finance Charles Triplett, who is leading the Boundary Committee.
Asked if a town-hall meeting would be scheduled, Triplett said, "… We could do that, but the problem with a town-hall meeting is it's one night at one time, and it's only the people who are available that night at that time who can show up. It also could draw some folks, the most unhappiest of the people who just want to vent. And they should have the right to vent. We're not trying to preclude that, but it doesn't have to be at the microphone in public, either. They can sit down with me, or a board member or somebody else.
"But if we do it online and get input for two or three weeks at a time, then whenever it's convenient for people to sit down at the computer, look over the information, type out questions, put comments to us, schedule a meeting with us … We think we can meet with more people and get a lot more information from a larger segment of our community. And it wouldn't just be parents. It could be anybody in the district …"
The panel intends to complete its work and submit the proposed new boundaries to the Lindbergh school board in March.
New elementary and middle-school boundaries last went into effect in Lindbergh for the 2011-2012 school year.
A district committee redrew elementary-school boundaries and established new middle-school boundaries. The new boundaries were necessitated by the opening of Concord Elementary School and the conversion of the former Truman Elementary School back to a middle school.