Photos by Bill Milligan.
Children lined up for the annual Easter Egg Scramble at the Crestwood Community Center Saturday, eager to find their eggs despite bad weather forcing the event inside instead of its usual location in Whitecliff Park.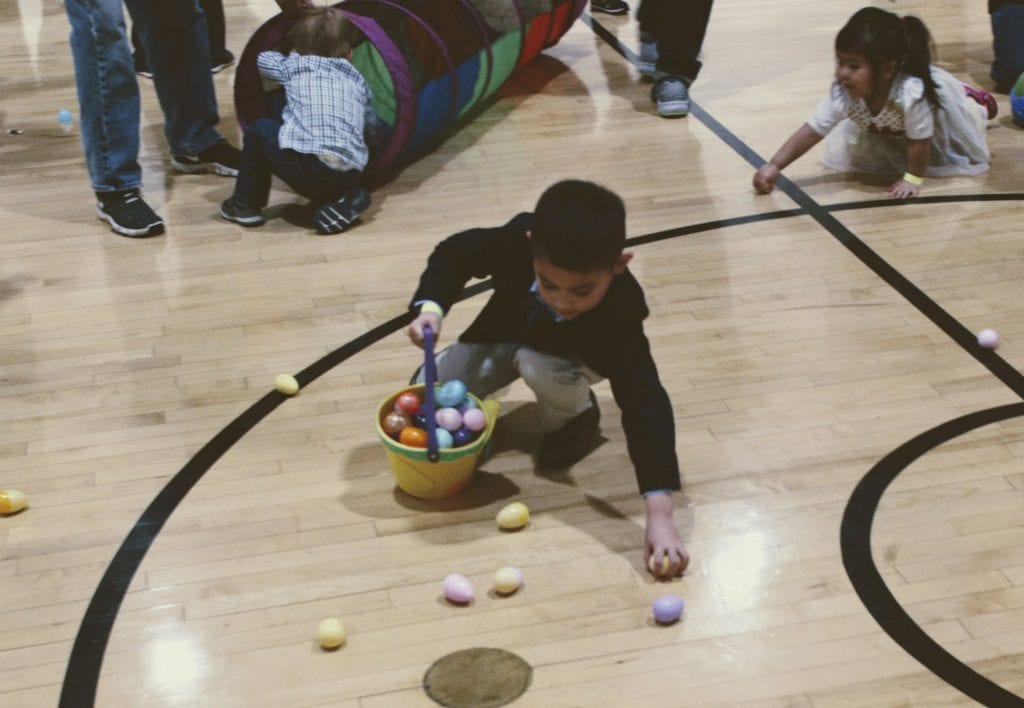 The city of Crestwood's Easter Egg Scramble at the Community Center in Whitecliff Park was moved inside due to weather Saturday, but a good time was still had by all the girls and boys who showed up to hunt eggs, meet the Easter bunny and celebrate Easter. Among the Crestwood children on the hunt were Ryan Cordes, above, a 'dapper grabber' in a suit, and Violet Jones, below, who amassed a collection of eggs.