QAS volunteers return from mission trip to Joplin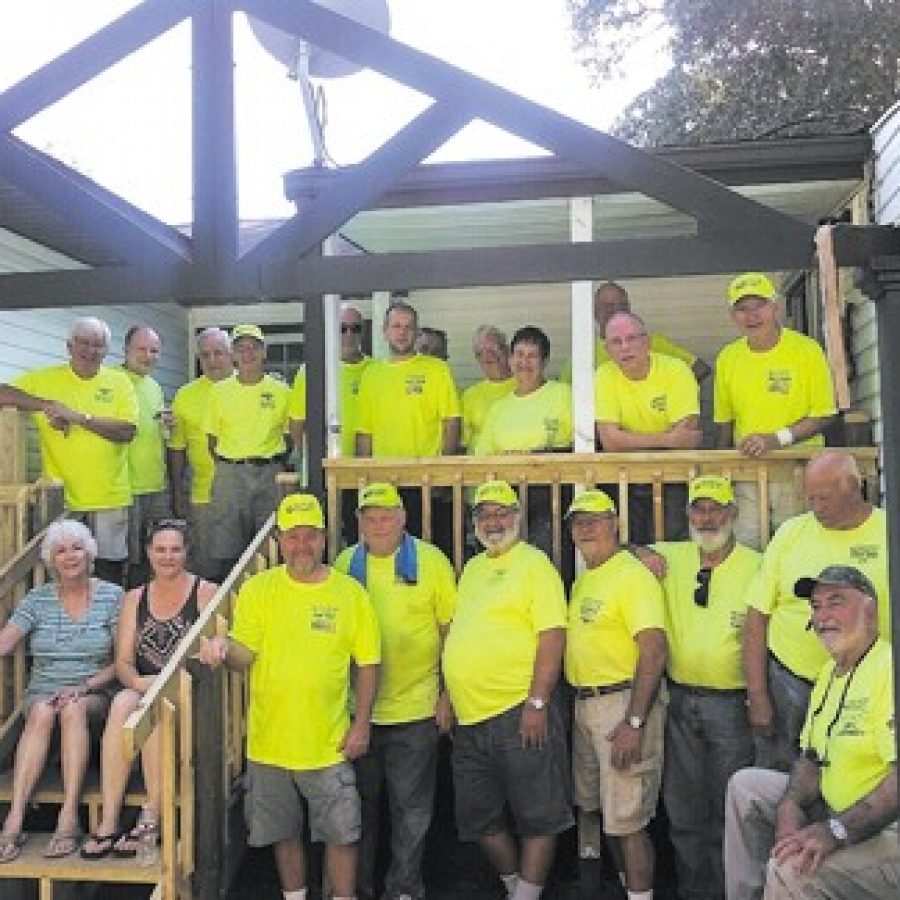 Twenty-three Queen of All Saints Catho-lic Church parishioners and friends recently worked with Catholic Charities, Habitat for Humanity and the Joplin Area Food Bank on several projects.
This trip marked the 22nd mission trip for the St. Louis Sluggers, having worked 11 Hurricane Katrina recovery trips before the Joplin tornado.
The Sluggers' largest project was with Catholic Charities of Southern Missouri, aiding a family who lost their previous home to the 2011 tornado and relocated south of Joplin, near Shoal Creek.
Their new residence flooded on New Year's Eve, and the Sluggers' task was to replace drywall, finish and paint, insulate the water pipes and heating system under the home, shore up piers under a large addition, install carpeting and laminate flooring and rebuild the entire back porch.
The volunteers were not able to complete the flooring, but the family is much closer to returning home soon, a news release stated.
The Sluggers also completed interior caulking and painting of the Habitat home across from where St. John's Mercy Hospital once stood.
At the food bank, the volunteers' main task was building a dozen huge bedding boxes that were placed in the bank's commercial greenhouse. This area will serve to grow bedding plants for the food bank's extensive community gardens.
For those interested in joining the group for future missions, send an email to jmule2001@yahoo.com.