Prosecutors charge three with persistent DUI felonies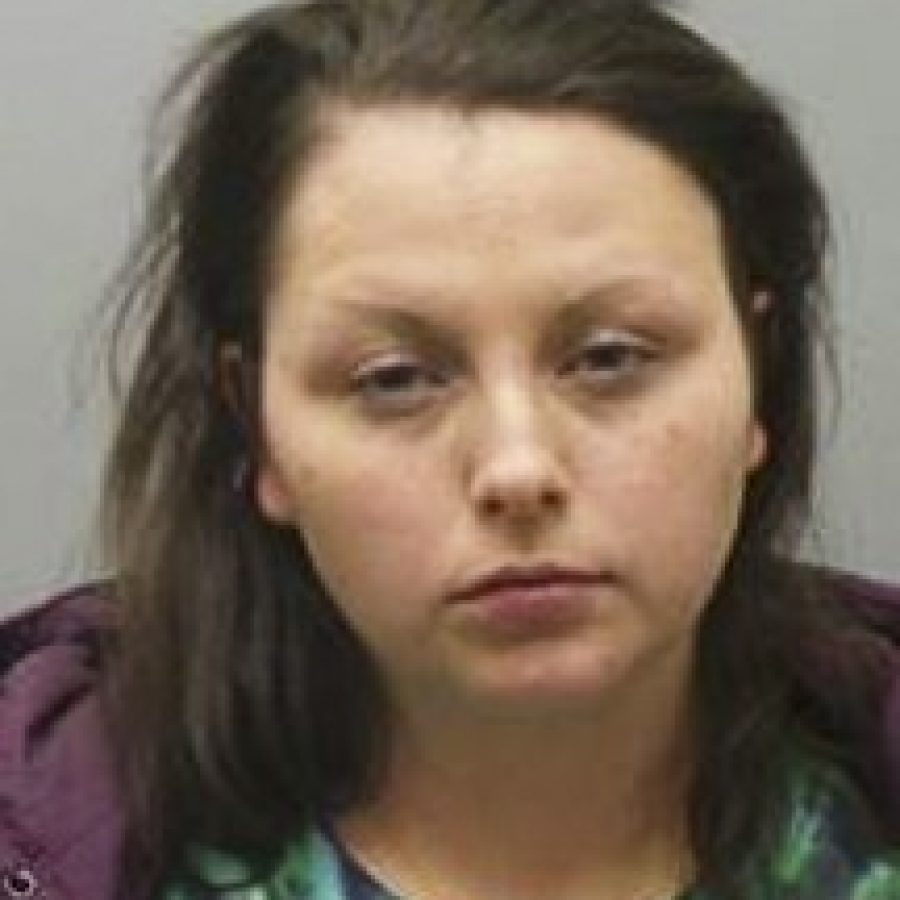 County prosecutors charged three people last week with felonies of persistent driving while under the influence after arrests in south county and Kirkwood in the last few months.
Taryn Bowden, 32, of the 100 block of Braeshire in Ballwin, was charged March 17 as a persistent DUI offender after being arrested for leaving the scene of an accident on New Year's Eve in Oakville.
Bowden was previously convicted of DWI in county Municipal Court on Dec. 25, 2011, and Feb. 16, 2012.
Police say that Bowden was driving on Baumgartner Road in Oakville and crashed through a median, lane-divider sign and tree near Baumgartner and Old Baumgartner roads, and left the scene.
Bowden knew that she had damaged property owned by the Missouri Department of Transportation, or MoDOT, but still left the scene, prosecutors allege.
The probable-cause statement from Officer Donald Mestamacher of the St. Louis County Police Department alleges that he pulled over Bowden driving drunk in the 4300 block of Telegraph Road.
Police matched Bowden to the crash site at Baumgartner because her license plate matched the license plate left behind at Baumgartner, Mestamacher said.
At the scene on Telegraph, Mestamacher said he smelled alcohol on Bowden's breath, and she performed poorly on field sobriety tests, including the Horizontal Gaze Nystagmus, or HGN, test.
"Further field sobriety tests were unable to be administered due to defendant safety concerns," Mestamacher wrote.
Bowden's blood alcohol level was .248 when she was arrested, Mestamacher said.
A Sappington man is also charged with persistent DWI.
Zivko Urosevic, 44, of the 1100 block of Gravois Road, was arrested by the Kirkwood Police Department for allegedly driving while intoxicated Dec. 1 at Ballas and Dougherty Ferry roads in Kirkwood.
He was previously convicted of DWI twice, for incidents on Feb. 5, 1999, in St. Louis County, and March 1, 2005, in Arnold.
Urosevic is being held on $25,000 cash-only bond.
Kirkwood Officer Steven Olsen wrote in a probable-cause statement that he received a report of a careless driver with a description of the car. He found the car and Urosevic sleeping in its driver's seat in the Kirkwood High School parking lot.
When Olsen woke up Urosevic, the man tried to drive away but then handed over his keys to Olsen when the officer asked, Olsen wrote. When the Sappington man got out of his car, he had to use both hands for support.
Urosevic was too drunk for field sobriety tests, and after he was arrested, the officer found an empty bottle of vodka in his car, Olsen wrote. He tested at a .286 blood-alcohol level.
Jimmy Roberts, 35, of the 2400 block of Silkwood Drive in Overland, was charged March 16 after being arrested by the Missouri State Highway Patrol Feb. 3 for driving while under the influence of alcohol at Interstate 55 and Weber Road.
Roberts was previously convicted of DWI on July 28, 2007, in Jefferson County, April 7, 2004, in St. Louis County, and Feb. 4, 2001, in Springfield, according to police records. He is being held on a $20,000 cash-only bond.
In a probable-cause statement from MSHP Trooper Brock Teague, he wrote that he pulled over Roberts for a traffic violation and smelled alcohol on his breath and other clues of intoxication.
When asked to provide his driver's license, Roberts provided a non-driver's license, Teague wrote, and admitted coming from Syberg's.
"Defendant stated he knew he shouldn't be driving," Teague wrote. "Defendant admitted drinking alcohol."
After performing poorly on field sobriety tests, Roberts blew a .251 on a blood-alcohol Breathalyzer test, Teague wrote.