Police seek public's help in identifying suspects in Oakville robbery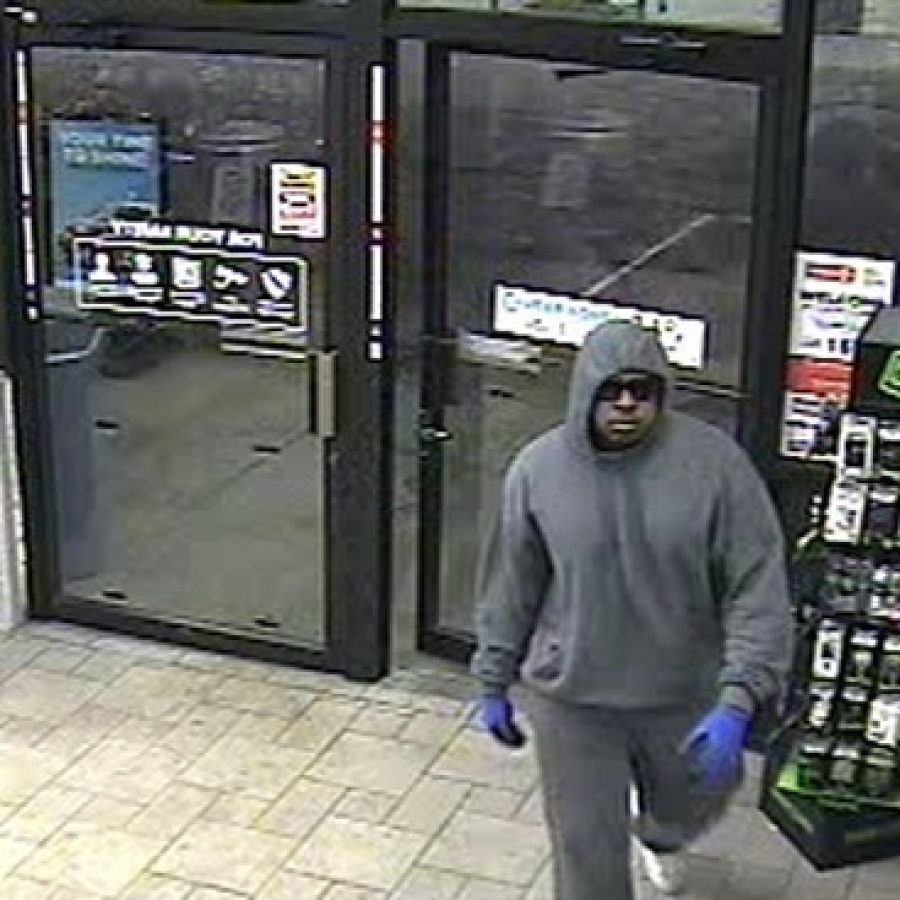 The St. Louis County Police Department is asking the public for assistance in identifying the suspects in the robbery of an Oakville convenience store.
The robbery occurred at roughly 1:30 a.m. Thursday, April 20, at Circle K, 4089 Telegraph Road.
Officers from the department's South County Precinct report that two black males entered the store wearing hooded sweatshirts and blue gardening gloves. One suspect wearing black pointed a handgun at the clerk when demanding money, police said.
The suspects fled on foot into neighborhood behind the store after the robbery, which is being investigated by the department's Bureau of Crimes Against Persons.
Anyone with information is asked to contact the Police Department at (636) 529-8210 or CrimeStoppers at (866) 371-8477.