Police seek help in identifying suspect in south county robbery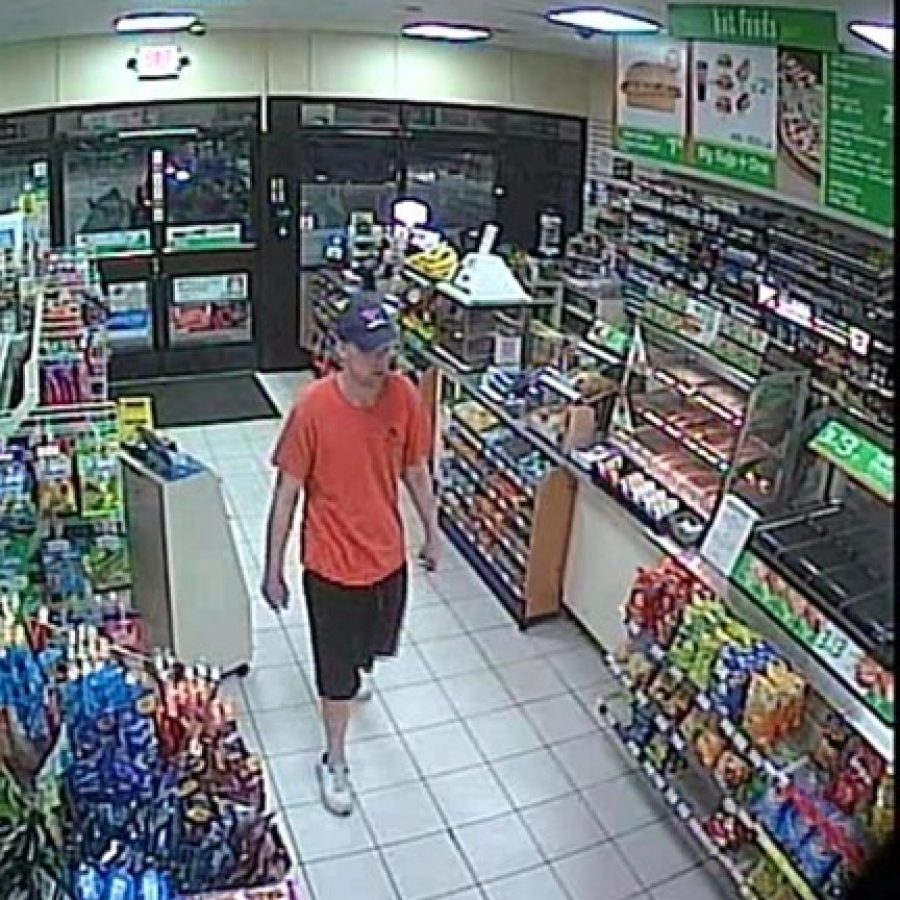 The St. Louis County Police Department is seeking the public's help in identifying a suspect in the robbery of a south county convenience store that occurred early Monday morning.
Officers from the department's South County Precinct responded at roughly 2:42 a.m. Monday to a report of an armed robbery at 7-11, 6197 Lemay Ferry Road. The suspect. a white male, possibly in his early 30s with a slender build, displayed a knife to the cashier and took an undisclosed amount of money from the register, police said. He fled on foot.
At the time of the robbery, the suspect was wearing an orange T-shirt, dark shorts, a baseball cap and white tennis shoes, according to police.
No injuries were reported in the course of the robbery, which is being investigated by the department's Bureau of Crimes Against Persons.
Anyone with information about the robbery is asked to contact the Police Department at (636) 529-8210 or CrimeStoppers at 1-866-371-TIPS (8477).