Police respond to multiple calls by, about Furrer
Furrer wanted elderly man prosecuted for assault, signed municipal summons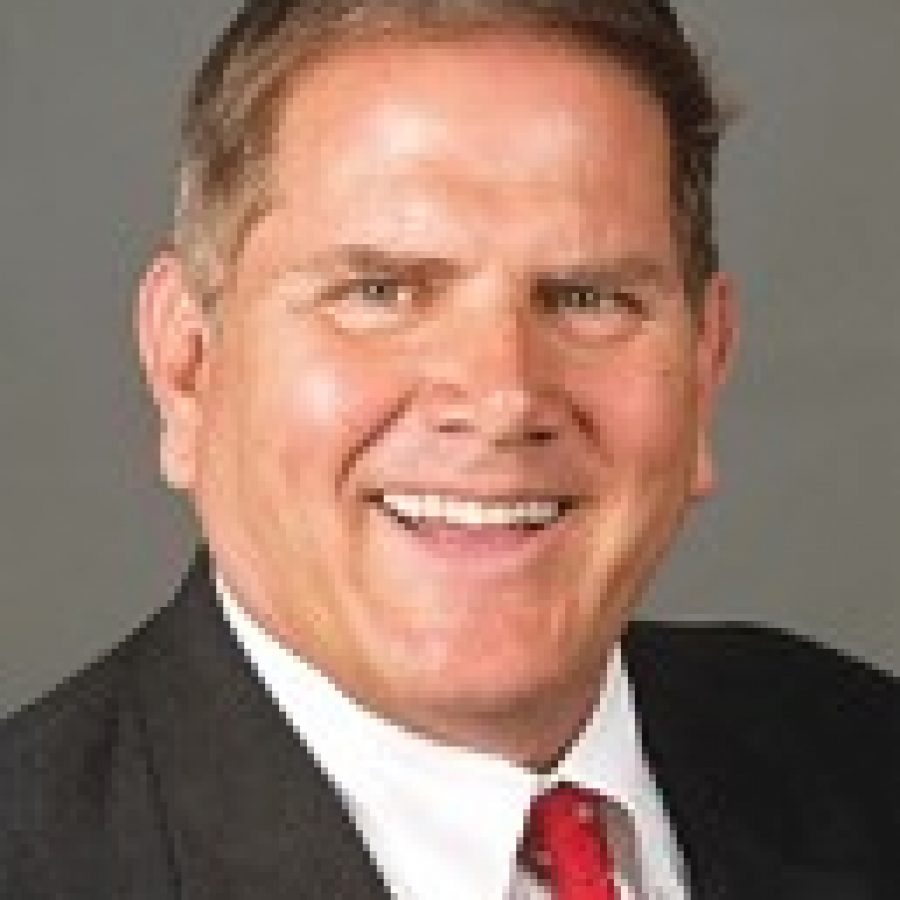 The July episode with a Fenton bicyclist was not the first time Sunset Hills police responded to the scene of an incident involving Mayor Mark Furrer.
The Sunset Hills Police Department has responded to multiple calls by and about Furrer over the past four years, according to police logs and reports the Call obtained through a public-records request.
None of the incidents apparently ever resulted in any tickets or charges against Furrer — including a dustup with an elderly resident of Friendship Village.
In May 2011, Furrer and a Friendship Village resident each accused the other of third-degree assault over a dispute that arose when the resident, then 83, abruptly turned his van into Friendship Village in front of Furrer's SUV. City Attorney Robert E. Jones, who is also the prosecuting attorney for Sunset Hills, declined to press charges against either man due to their conflicting accounts over what happened.
Responding officer Cpl. Jeff Morris, now a sergeant, wrote in his investigative report that Furrer called 911 to report an assault and told Morris that he honked his horn at the older man, who "slammed on his brakes to a stop," approached Furrer's SUV and cussed at Furrer.
The elder man, whose wife was in the van with him, agreed that he approached Furrer's SUV, but after that, each said the other was the aggressor.
"Furrer stated he told (the Friendship Village resident) he should not be driving," Morris wrote.
Furrer told police that the elderly man reached into the SUV and dug his nails into Furrer, injuring the future mayor's left hand and grabbing the glasses off Furrer's face. Furrer tried to get away by rolling up his window, but the man would not let go, Furrer said. When Furrer got away, he called 911 and followed as his alleged assailant parked at the senior living community.
However, the older man told police that Furrer, then 57, kicked off the incident by cussing and "telling him he should not be driving at his age. (The older man) stated he called Furrer a tub of (expletive) and that he should pick on someone his own age."
At that point, the man said Furrer grabbed his arms, pulled them into his SUV and rolled up the window on them. Eventually, the Friendship Village resident said he "broke free" from Furrer and began to unload groceries at his parking space, when Furrer followed him to the parking space, got out of his SUV, and "pushed the grocery cart down the parking lot."
"(The older man) stated Furrer advised him he knew someone important, possibly a politician who lives in the area," according to the police report.
Morris observed lacerations on Furrer's left hand and on the tops of both of the older man's forearms, and both men sought medical treatment for injuries each said the other caused. Friendship Village nurses treated the lacerations on the older man's arms, and Furrer later went to an urgent-care clinic for his hand injury, the report stated.
"Furrer wished to prosecute for the assault and signed a municipal summons," Morris concluded.
Several weeks later, on June 4, 2011, police closed the case as inactive after Jones declined to pursue charges.
Although Furrer has 20 pages of police records connected to his name since records were digitized in 2002, the Police Department has no records from the same time frame of any police reports or logs involving the Friendship Village resident, other than the incident with Furrer, City Clerk Laura Rider said.
Furrer did not respond to requests for comment for this article, and the Friendship Village resident was unavailable for comment.
Like the bicyclist incident and the altercation with the elderly man, other events outlined in police logs also happened at or near Friendship Village, which is by Furrer's house.
In December 2012, construction workers on a $50 million Friendship Village villas expansion project called 911 two days in a row to complain that the future mayor was repeatedly recklessly driving and speeding through their construction zone in a yellow Smart car.
"Other people on that job saw him drive by there, and they said, 'Yeah, he flies through,'" Paul Shafer, who works for J.H. Berra Construction Co., told the Call. "I have no idea what the speed limit was — all I know is he was going much faster than anybody else that came through there."
A 911 dispatcher who took one of the calls relayed to a responding officer, "When asked by construction workers to slow down, the male driver was rude and spun out."
Although Shafer worked at the Friendship Village site for just one day, he called 911 after Furrer's Smart car sped by several times.
"He came through there more than once, let's put it that way," Shafer said. "Everybody said, 'We ought to call the cops on him,' and I was the only one with a cell phone."
It was the second day in a row that workers called 911 about Furrer, and although a different officer responded, she knew immediately who the driver was, he noted.
"He was already long gone, but they said that they had had more than one complaint on that car, and that they knew who he was and that they would go talk to him," Shafer said. "Whether they did or not, I don't know."
Soon after Furrer took office in April, he asked Police Chief William LaGrand to resign, Ward 1 Alderman Dee Baebler said. Furrer classified a subsequent conflict about whether LaGrand should work permanent night shifts as a misunderstanding. The mayor also said he does not want to dissolve the police force and that rumors that he does are "crazy." The rumors led the Board of Aldermen to approve resolutions last week in favor of the Police Department, its officers and LaGrand.
Fenton resident Randy Murdick, an electrician and seasoned competitive cyclist, alleged that the mayor swerved into him with his red Mercedes convertible July 29 on Old Gravois Road and knocked him off his bicycle. Furrer, however, said Murdick grabbed onto Furrer's convertible of his own volition and fell.
County Prosecuting Attorney Robert McCulloch's spokesman Ed Magee said a decision will be announced Monday on potential charges for the incident.
Furrer was elected mayor in April in a write-in victory based on his opposition to a QuikTrip near his house, a project that was dropped after his election.