Play Gloria: One-of-a-kind Rep. Cloria Brown will get a highway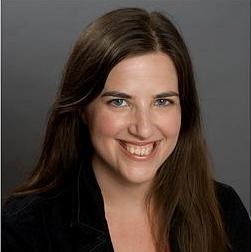 By Gloria Lloyd
In my favorite memory of Cloria Brown, she was in sneakers.
It was after the longtime on-and-off state legislator held a hearing on sex trafficking at the William B. Nottelmann Auditorium at Mehlville High School. After hours of hearing testimony from victims, I was ready to do anything besides think about what I'd just heard. But she went out to her car and laced up her shoes to walk around the district and talk to her constituents the rest of the day, probably about that same issue.
She always told me to just call her Cloria — a unique moniker that suited a one-of-a-kind person. Anyway, calling her "Rep. Brown" didn't quite encapsulate how different this woman was than your run-of-the-mill state legislator. I can't always say this about every state legislator or politician I talk to, but I always learned something new when I talked to Cloria Brown. She was interesting, and she was always learning and growing even several years in. She would be a good argument against term limits in the Legislature.
Whether you agreed or disagreed with Cloria Brown on the issues — and I've heard from Democrats and Republicans over the years who vehemently disagreed with her on various issues — she was no ordinary state legislator.
How many legislators, if on medical leave for cancer, would sit at home and follow along with Jefferson City politics from a distance by listening to the audio feeds of the General Assembly? The last time I talked to her, that's what Cloria Brown was doing.
Cloria Brown had moxie. She wasn't a shrinking violet. Anyone who heard her campaign radio ads warning how the Democrat was coming after your wallet knows that. Or ask the men of the Tesson Ferry Republicans, who she beat to win their poker tournament not long before she died.
And she refused to allow someone else to take the credit for her success and hard work. When I called her after she won her second election in a row for the first time ever, after a decade of trading the 94th District seat back and forth with Vicki Lorenz Englund, I asked her if she rode the "Trump train" to victory. Nope, she said. She would have won anyway.
She worked the hardest, in those sneakers, and she knew she'd earned it.
And she wasn't afraid to do her own thing even if no one else went along. Once when I asked her about a technical aspect of her campaign-finance forms, she explained that her method was the one recommended by the Missouri Ethics Commission, even though no one else followed the guidelines. She said, "I continue to do it the right way. Everybody else did it wrong."
We talked about our names of course, which were the same except for one key letter. People called her "Gloria" all the time; I'd had more than one reader call me "Cloria," inspired by their legislator. But I knew for me the mixup was a rare enough occurrence that I found it funny rather than annoying. She must have been constantly called by the wrong name, but she was patient and good-natured with it.
Although she was decades older than some of her volunteers, they later said that she outwalked and outworked them, pounding the pavement.
For all these reasons, I'm happy to see signs calling the stretch of South Lindbergh Boulevard from Interstate 55 to Lin Ferry Drive "Cloria Brown Memorial Highway" be officially erected Thursday, Oct. 17, with a ceremony attended by Lt. Gov. Mike Kehoe, who served with Cloria in the Legislature.
I for one will be happy to drive to work on "Cloria Brown Highway" every day and remember this lovely, thoughtful state legislator who died too soon.