Play Gloria: In new reality, online is the way to reach out to the public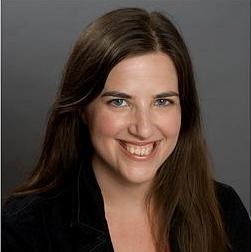 "Play Gloria" by Gloria Lloyd
News Editor
glorialloyd@callnewspapers.com
The coronavirus has everyone adapting to a new reality, both positive and negative.
One upside is that perhaps South County governments will wake up to the advantages of making their meetings open to the public remotely through the internet. It's hard to believe, but some local boards don't record their meetings for the public to watch or listen, even after the fact.
We're not saying that we want all meetings to be conducted on Zoom, the videoconferencing app that we're all getting to know so well. We still believe that post-pandemic, government officials should show up in person to their jobs and face the public.
But perhaps these same officials will now wake up to the advantages of posting meetings for members of the public who are always homebound, not just in a pandemic.
Other local boards have been doing this for years. The Mehlville Board of Education has posted videos of all its meetings for nearly a decade. Anyone curious about the history of the school district has years of video to catch up on government in action.
The city of Crestwood has also posted audio of meetings on its website for many years. The city of Sunset Hills records audio of its meetings but usually provides it on request rather than posting on the website.
Other local boards do not provide these opportunities, however. The Lindbergh Board of Education does not record its meetings for the public, although district officials have recently experimented with recording video of certain parts of meetings and posting them. We hope this is expanded to all meetings and workshops, all the time. To see how it's done, all Lindbergh has to do is look to Mehlville.
The city of Green Park also does not record its meetings, and an effort by Ward 1 Alderman Michael Broughton to do so fell on deaf ears.
Like the advice we're offering local governments, The Call has long been posting breaking news articles online throughout the day, every day of the week. But due to COVID-19, temporarily we'll be online rather than in your mailboxes. To ensure you still receive a print edition, subscribe.
Everyone now has to adapt to a new reality, and you can help navigate that new reality with us by visiting www.callnewspapers.com.
It will be different, for us and for some of our loyal print readers. But it will be the same newspaper and articles that you read on these pages.
Like our local governments and all of us, The Call is adapting too.