Patriot Guard Rider in Jefferson Barracks funeral procession dies in crash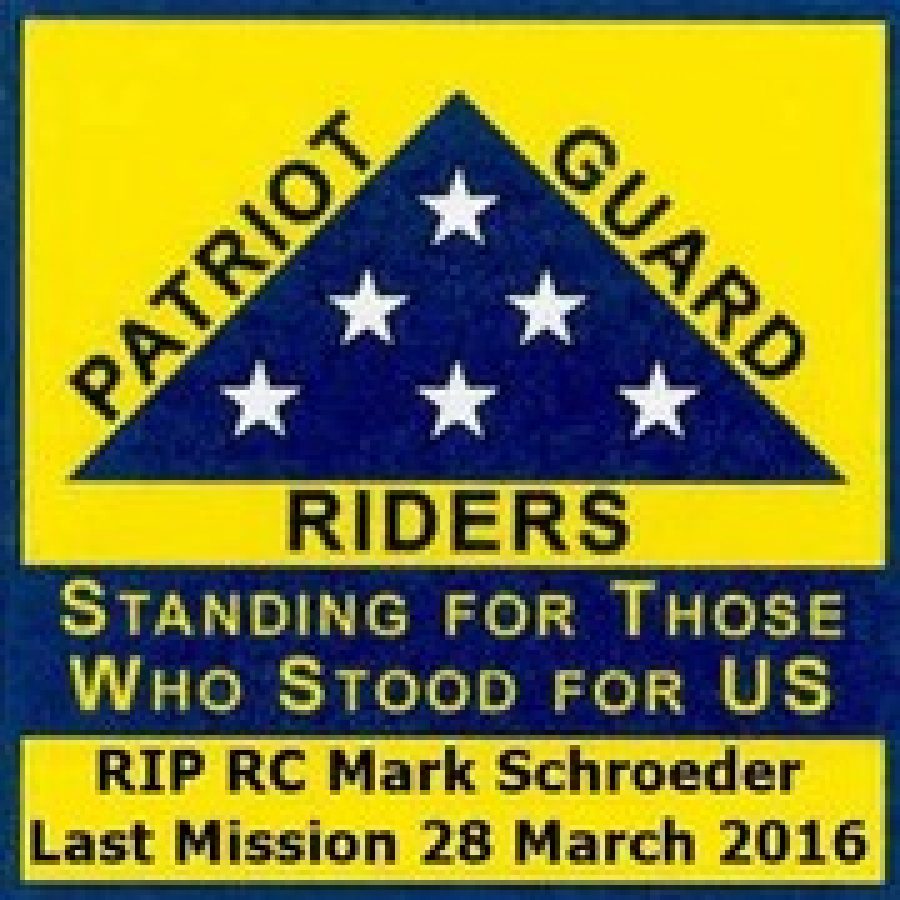 A Patriot Guard Rider bringing up the rear of a funeral procession headed to Jefferson Barracks National Cemetery on a motorcycle was hit and killed Monday.
Police identified the motorcyclist as Mark Schroeder, 64, of Concord. Facebook tributes for Schroeder said he was a frequent volunteer at military funerals for the Patriot Guard.
Police say Schroeder was serving as the tail car of the procession headed to Jefferson Barracks at approximately 1:30 p.m. Monday when, as Schroeder approached the intersection of Telegraph Road and Barracksview Road, he was hit by a minivan traveling eastbound on Barracksview that was headed into the shopping plaza around Wal-Mart. After the minivan hit Schroeder's motorcycle, it also hit another car that was headed out of the shopping plaza facing Barracksview and waiting to turn left onto Telegraph.
The only person injured in the crash was Schroeder, who died after being taken to a local hospital.
The St. Louis County Bureau of Crimes Against Persons, Crime Scene Unit, and Accident Reconstruction Team is investigating the case.