Panthers to tackle Flyers Friday night
Ritenour dominates Mehlville 51-7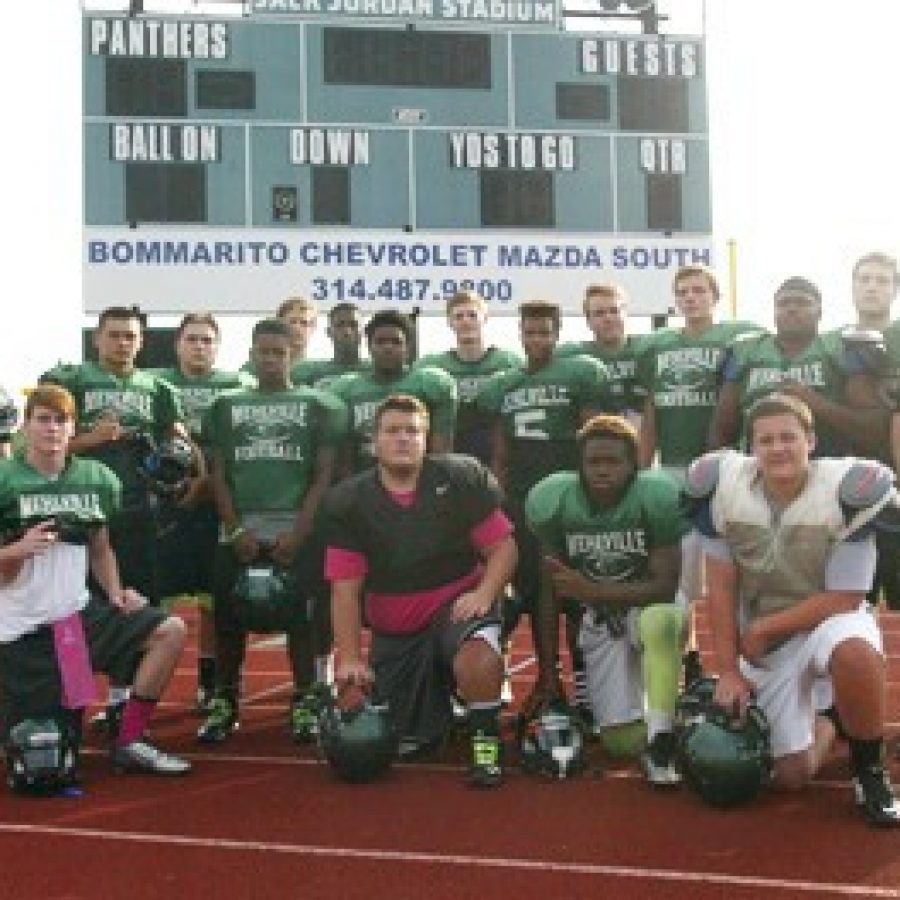 The Mehlville Senior High School football team will tackle one of its closest rivals when the Panthers host the Lindbergh Flyers Friday night.
Both 0-2 teams are still looking for their first win of the season when they meet at 7 p.m. at Mehlville High, 3200 Lemay Ferry Road.
Mehlville head coach Kent Heinemann told the Call that he is excited about the upcoming contest.
"I'm excited to play at our place. We've had two long road trips going and playing somewhere else," he said. "It will be nice to be at home, that's for sure. Lindbergh is always good. We always play each other well, regardless of the situation.
"(Flyers head coach) Tom Beauchamp is a really great coach. (He) always puts a really good-prepared team out there. We are excited to play them, excited to be back home, but it's going to be a challenge …"
The Panthers fell 51-7 to Ritenour last week. Heinemann credited Ritenour for what it was able to do, but said his club was definitely responsible for the outcome of the game.
"It was just a real lack of execution tonight. Don't get me wrong, Ritenour had some pretty good team speed, some pretty good athletes and they are a pretty good team, but we just really made a lot of mistakes," he said, adding the Panthers "turned the ball over (and) didn't make plays defensively. It was just definitely not a good night."
The Panthers did have a few bright moments, but they were fleeting.
"We padded up against them pretty well. They definitely gave us the opportunity to do some things. We moved the ball well a couple of times, but we couldn't really get a drive together," Heinemann said. "We just shot ourselves in the foot over and over again."
Mehlville scored its seven points late in the second quarter on a slant pass to Sean Winters from Brendon Mady, but the Panthers were already trailing by 35 points when they finally got on the scoreboard.
"It was a pretty nice play … That kind of sums our night up. When we executed, we did things really well, but we just couldn't get a drive together," Heinemann said.