Commission plagued with vacancies as it aims for vote on changes to Charter
Editor's Note: According to an amended add-on agenda sent out Tuesday morning for the July 23 County Council meeting, County Executive Sam Page nominated Wellston Mayor Nathaniel Griffin, a Democrat, and lawyer James R. Layton to fill the vacancies on the St. Louis County Charter Commission. The County Council could confirm Griffin and Layton at tonight's meeting. 
Vacancies and absences continue to plague the St. Louis County Charter Commission as it enters its seventh month of work, and one County Council member has had enough.
The Charter Commission, which meets every 10 years on years ending in nine if voters agree, has faced a series of resignations, vacancies and absences so far in its yearlong endeavor to review and recommend changes to the county Charter. The commission should have 14 members — seven appointed by the county executive and seven by each council district — is currently operating with 11 members, and has been for the past several months.
Council Presiding Officer Ernie Trakas, R-Oakville, said Monday that County Executive Sam Page told him that nominations to fill the vacancies will be selected this week to send to the council for confirmation.
If named Monday, the council could have confirmed the nominees this week, but the appointments didn't come in time. If the nominees are named later in the week, they will go up for confirmation at the July 30 council meeting.
"I conveyed my urgency directly to him. I was advised that he was going to make those appointments," Trakas said. "Every idea that has merit should be considered by a full commission… I can't make it any more clear."
The acting council chair added that he did not know who Page was planning on naming as the nominees.
The commission is charged with coming up with amendments to the current Charter, or creating a new one altogether. It is possible that the commission could decide that no changes are necessary.
Before Page promised to make the appointments, Trakas, who represents the 6th District, said last week that the absences and vacancies are irresponsible.
"I am giving the county executive three days and then I'm going to… (call) him out for his failure to appoint members to this commission. It is absolutely irresponsible," Trakas said during the public forum at the July 17 Charter Commission meeting. "I'm just as frustrated as all of you for the failure to make these appointments. It's just reckless, and I consider myself a friend of the county executive. This is not partisan. This is not personal. This is about enabling this body to do the job it was appointed to do."
The commission has seen a series of resignations since its first meeting in February. Two days after the first meeting in February, Ron Watermon, who was appointed to the commission by then-County Executive Steve Stenger, resigned after fellow commission members learned that he helped write the executive report for Better Together, the since-stalled effort to merge the city and the county on the 2020 ballot. Stenger appointed Director of Human Services Andrea Jackson-Jennings to take his place.
In April as the group decided to meet weekly, another Stenger-appointed commission member, Hazelwood Mayor Matt Robinson, resigned. Normandy Mayor Patrick Green was appointed to take Robinson's place, but never showed up for any meetings. Shortly after Green's appointment, Stenger resigned and pleaded guilty to felony charges for bribery and mail theft. Green informed council Administrative Director Genevieve Frank of his resignation June 11, without having attended a single meeting.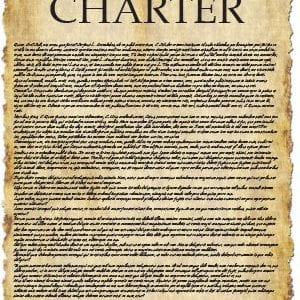 Commission Chairman Gene McNary, a former county executive, said in May that another Stenger appointee, Jeff Wagener, who was one of Stenger's chief policy advisors and a former 6th District councilman, had resigned. Since then, both Wagener and Green's seats have remained unfilled. And April Powell, who was appointed to the commission by 5th District Councilwoman Lisa Clancy, has not attended since the first meeting in February, citing conflicts with her job.
Ironically, some members believe Powell's absences illustrate a flaw in the Charter. Although the council member or county executive who appoints members to commissions has the power to request that their member resign, they do not have authority under the Charter to force resignation.
"We have one shot and the time is quickly abating and we don't have the appointments, and I think it's frustrating," said commission member Colleen Wasinger, a former council member. "I think it's a lack of respect for our work, and I think the appointments should be made quickly… I think in order… for the voters to have a fair shake at what we're considering, I think we should have a fully populated commission."
In an interview with The Call, Trakas said that he has had several conversations with Page about filling the county executive-appointed vacancies on the commission.
"I told him this isn't personal, this is business. You've got at least two open seats, they need to be filled," said Trakas. "I think the public needs to understand that something that happens once every 10 years… is not being managed in the way it should. The voters have a right to be presented with options in terms of how their government is run… so let's not waste this opportunity."
Any amendments, or a new Charter, would have to be approved by nine members of the commission. Changes would ultimately have to be approved by voters in either a special or general election held on a day determined by the commission. The commission has until Dec. 31 to conduct its work.