Optimism abounds for members of Oakville High boys' cross country squad
Oakville boys working hard for a successful '14 season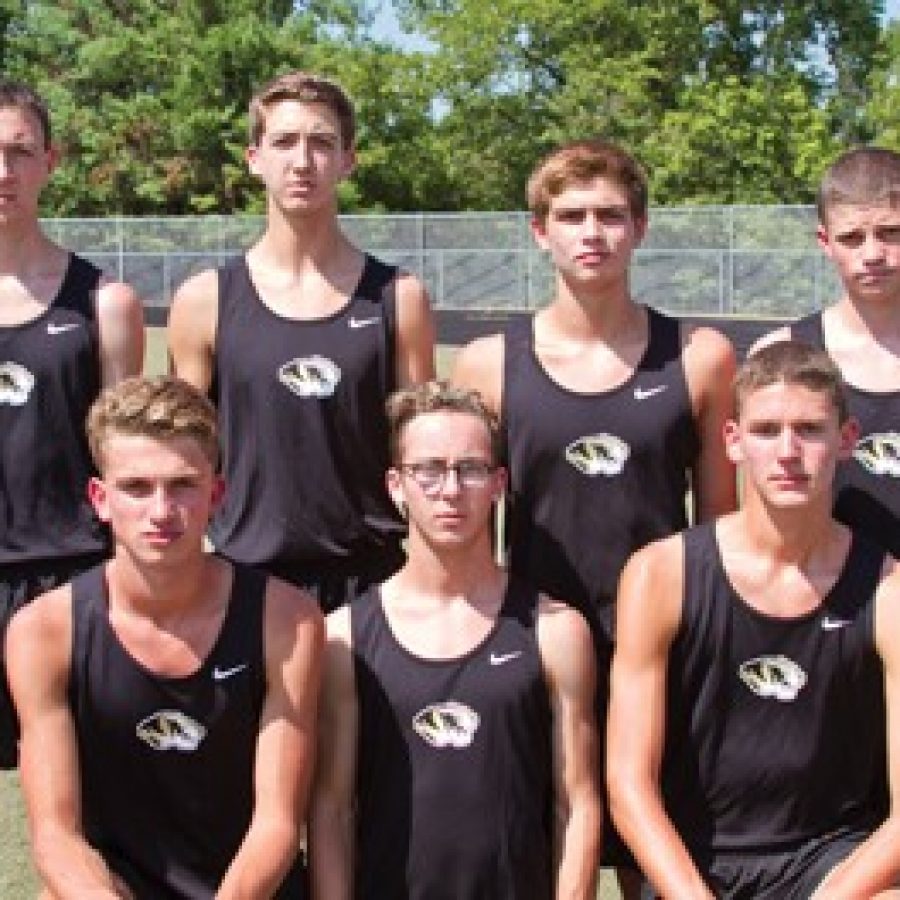 Despite losing some pretty significant talent to graduation after the 2013 season, the Oakville Senior High School varsity boys' cross county team appears poised for another successful season in 2014.
Optimism is apparent among the runners, as well as for Tigers head coach Kevin Niedringhaus.
"… I think it's very possible even though we graduated three very good, talented runners — three good leaders — I think we can win our district again," Niedringhaus told the Call. "That's my goal — then maybe even qualify as a team out of sectionals for state.
"But a more realistic goal would be getting three runners out of sectionals to state. Our sectional is very competitive. Last year, we won district and came in fifth in sectionals."
The Tigers return their top runner from last season, junior Griffin Bailey.
"He qualified for state last year as a sophomore. He is a big triathlete," Niedringhaus said of Bailey.
Also returning and expected to be in that top seven is senior Sean Stumpf, who barely missed a trip to state.
"Last year, he came close to qualifying for state, but he started slow due to injuries. I think he'll take a step up and become a team leader for us," the Oakville coach said.
Senior Tony Sax is another runner with the potential of being a state qualifier, along with sophomore Nick Durham, who just missed the mark his freshman year.
Freshman Dylan Ochoa, senior Davin Hielich and sophomore Devin Jost will compete for the final spot in the top seven.
"It's a good situation because we've got good competition and if anybody lets up any, somebody will leapfrog and knock them out of that top seven," Niedringhaus said.
The team's greatest strength, according to Niedringhaus, is its coachability.
"The strength of this team is they work hard, they listen. I mean, all the kids really work hard at practice," he said.
Oakville's cross country program has had a history of success, and with the new talent coming on board, things shouldn't really change much.