O'Leary, Pousosa to vie for County Council seat
O'Leary campaign receives $25,000 donation from actor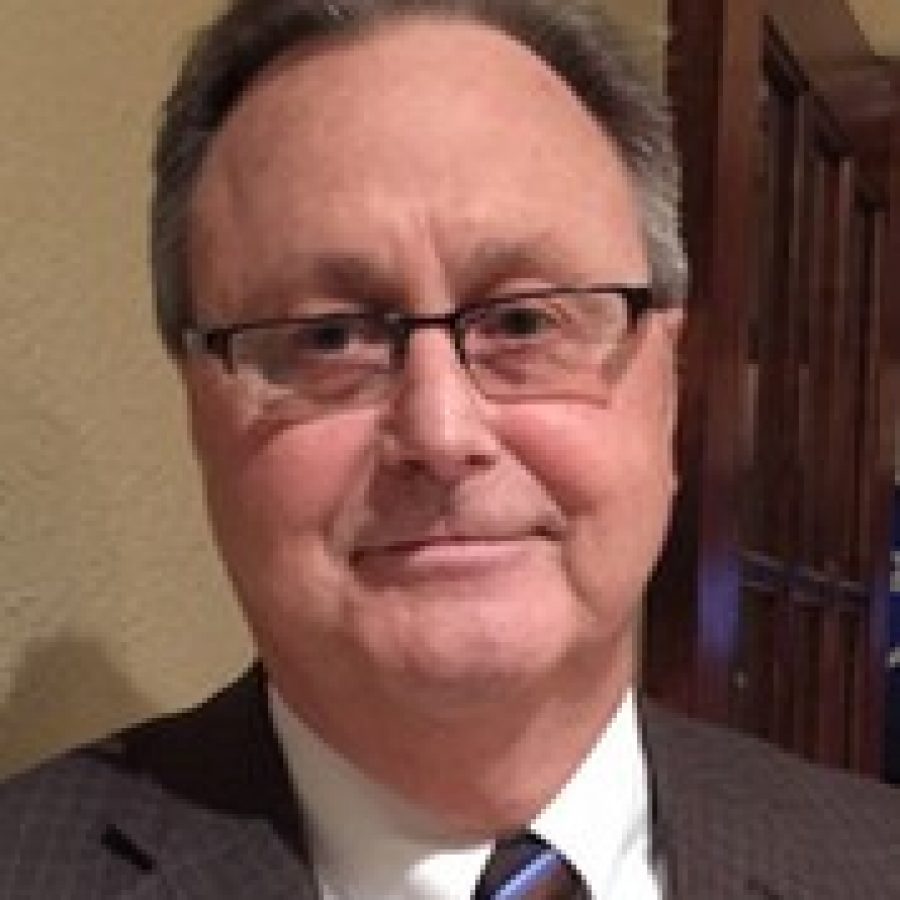 The race to replace County Executive Steve Stenger on the County Council always promised to be a hard-fought contest, but now it is attracting the attention of people not just in Oakville and Affton, but in Hollywood.
Township officials in the 6th District chose their nominees for the April 7 election for the council seat last week: Republican candidate Tony Pousosa, a Green Park alderman since 2007, will face off against Democratic candidate Kevin O'Leary of Oakville, a newcomer to politics who used to co-own his namesake restaurant and bar O'Leary's in Sunset Hills.
O'Leary, 63, is childhood friends with actor and Affton native John Goodman, who co-owned O'Leary's bar with O'Leary and Karl Kloster for 17 years, until they sold it in 2013.
Listing an address in New York City, Goodman kicked off O'Leary's campaign Jan. 16 with a $25,000 donation even before O'Leary was the nominee or had an official campaign committee.
O'Leary was approached about running for the seat after he sold O'Leary's in 2013, he noted, and the 31-year Oakville resident was intrigued by the opportunity to give back to the area where he has lived his entire life. He has long worked in restaurant management, but before that he ran a newspaper delivery business in Oakville and was a member of the Teamsters Local 990 at Haas Bakery for nine years. He and his wife, Jan, have two daughters who went to Oakville schools.
"I'm out here, I think I can make a difference, and that's why I'm running," he said, promising better communication with Clayton. "I'll be there and listen to what (residents) say so there's better communication with the community, and listen to what they're saying and then try to react to what they're saying. Let's try to get this accomplished."
When Democratic officials from the Gravois, Concord, Lemay, Tesson Ferry and Oakville townships met to nominate a candidate last week, they appeared to have never met O'Leary before. But word had already spread not just to Hollywood but around the county that O'Leary would apparently be their choice. When Republicans met the night before, 7th District Councilman Mark Harder, R-Ballwin, said that Democrats had "already picked a person, his name is O'Leary."
Mehlville Board of Education Vice President Venki Palamand, 47, opened nominations by withdrawing his candidacy for the seat. Palamand said he was asked to step aside by a Stenger representative because Stenger's "preferred candidate" for the seat the county executive held for the past six years was O'Leary.
"I just want to say I was contacted by the county executive's office and encouraged to support their preferred candidate," Palamand said. "And that, along with the fact that the Mehlville School District has got some serious financial considerations right now — I felt that it was important for me to focus my attention on Mehlville. And out of respect for the request of the county executive, I am not going to seek the nomination for the 6th District County Council, and I wish Kevin all the best."
Stenger told the Call days before the vote that he was not endorsing anyone in the Democratic race and that the decision was up to the committee.
"I'm not pushing anybody, I'm going to let it be their decision," Stenger said. "It's their decision who they want to pick."
Asked immediately after he won the nomination if Stenger is endorsing him, O'Leary said, "Yes, he is. He's doing what he can to help out."
Stenger spokeswoman Allison Blood told the Call after O'Leary was nominated, "He does support O'Leary now that he has been confirmed, but previously he didn't want to have a hand in swaying what (the committee) chose. He didn't have a hand in that, but now that they've chosen (O'Leary), he absolutely gives him his full support."
O'Leary also appears to have the full weight of Stenger's political machine behind him, accompanied at the nomination by an out-of-state fundraising consultant who had also worked on Stenger's campaigns.
The son of Cuban immigrants and, if elected, potentially the first Hispanic member of the County Council, Pousosa, 43, an operating room surgical assistant at Barnes Jewish Center for Advanced Medicine, has been a Green Park alderman since 2007.
He and his wife, Regina, have two children who attend Lindbergh schools.
"I think moving forward, we need to have someone in that office that has a relationship with the people of south county — which I do," Pousosa said. "We're going to take back what belongs to the people."
Although in the end both candidates were nominated by acclamation, the road was certainly rockier for Pousosa.
When the 10 Republican township officials first met Jan. 17, they allowed proxies, and they twice divided 5-5, half voting for Pousosa and half voting for surprise candidate John Judd, the Tesson Ferry committeeman. At that meeting, Gravois Committeewoman Jennifer Bird, a Pousosa supporter, wondered whether Judd was a placeholder candidate running specifically to block Pousosa from seeking the seat due to rifts among local Republicans.
When they tried again last week, Harder came to rally the troops, noting that the 6th District is vital to Republican interests of taking back the County Council and that the GOP needed to field a candidate.
"I just want to impress upon you that this is important, we do need to field a team for this race, and we can't walk away without someone on the ballot," he noted.
The second time around, the Oakville wing of local Republicans, headed by Committeewoman Celeste Witzel and her husband, Committeeman Kurt Witzel, a former president of the Mehlville school board, said they wanted to nominate former Rep. Walt Bivins, R-Oakville, for the seat.
Bivins, 75, lost the 1996 race for the 6th District seat to Jeff Wagener, D-Oakville, who served one term before he was defeated by John Campisi, R-south county.
Campisi served two terms before being defeated by Stenger in 2008. Bivins went on to be elected to the Mehlville school board and to four terms in the House.
A legal opinion sought by Republican officials between the two meetings found that proxies are illegal under state law for special elections. Tesson Ferry Committeewoman Anita Zolman, whose proxy was held by Judd, did not attend, which gave Pousosa a 5-4 edge, and officials voted not to take any new nominations. Judd then withdrew his candidacy and threw his support to Pousosa, who was nominated by acclamation.