Oakville High principal apologizes for speech
By Gloria Lloyd
News Editor
glorialloyd@callnewspapers.com
The Oakville High School principal apologized last week for a speech on the first day of school encouraging adherence to the dress code that some students and parents thought was sexist and the Mehlville School District called "inappropriate."
Oakville Principal Jan Kellerman, who encourages the students to call her "Mom" and refer to OHS as "Our House," gave a speech to incoming freshmen the first day of school Aug. 15 in which she warned girls not to show their "boobs, bellies and butts," partly because it was against the dress code and partly because it would distract the boys in class.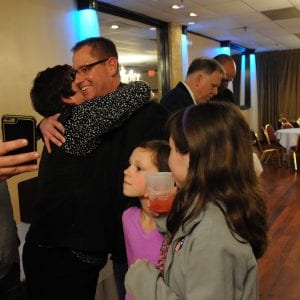 Although that last part could be up for dispute, said Board of Education President Samantha Stormer, who said she's heard from students who told her they heard Kellerman say it and some who said she didn't.
Kellerman also told the boys not to wear "wife-beaters," or sleeveless tank tops.
Two parents complained to the district after their freshmen told them what Kellerman said. One of the parents complaining was Kimberly Hanan-West, a Parkway teacher who led the effort to pass Proposition R in 2015.
The district issued a statement that the comments were "inappropriate." But that statement came more than a week after the comments, and Hanan-West said she didn't believe the district was moving fast enough to address the concerns.
In a Facebook post, Hanan-West wrote, "No one has a problem with proper, professional attire for all students. Parents I have spoken with object to the following items: 1) sexist message, 2) body shaming, 3) vulgar/unprofessional language, 4) heterosexist message, 5) a message implying boys are incapable of self-control and 6) slang language that lessens the seriousness of domestic violence."
In comments on that post, in Oakville Facebook groups and on other Facebook pages, some commenters criticized Kellerman while others said she'd spoken the truth.
About the freshmen who took issue with the speech, Stormer said, "It's not taken lightly that any child would have felt the way they did… We corrected it quickly."
Superintendent Chris Gaines said in addressing whether the district agreed with her message but merely saw the delivery as problematic, "For us it's more about appropriate versus inappropriate, and we don't think that was appropriate language to be used. The message is around dress code, appropriate dress, and the way she delivered that message was in an inappropriate manner."
Assistant Superintendent Jeff Bresler launched an inquiry, which may have been concluded in record time as far as school district investigations go, since Kellerman acknowledged up front that she said it.
"We got a complaint, Jeff looked into it, and Jan said, 'Yeah, I probably said that,'" Gaines said. "So I don't know how much of an investigation that needed to be. You don't have to go talking to a bunch of people when somebody says, 'Yeah, I probably said something I shouldn't've.'"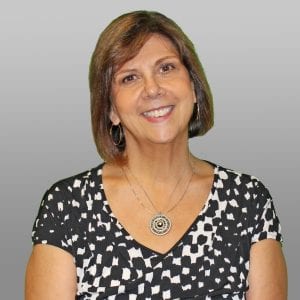 The principal holds an assembly the first day of school every year, and she typically gives a speech about the dress code to freshmen. But this is the first year that Kellerman used those particular words and the first that the speech spurred complaints to Central Office.
Kellerman apologized for the comments to a packed gym at the school's open house last week. A parent recorded that second speech Aug. 23 and sent it to a television station, which aired parts of it.
"And I can tell you right now that it'll never happen again — you're never too old to learn," Kellerman said. "And it really hurt me that I may have hurt a student or students, so I apologize to you as a parent. And if I've got freshmen in here, I apologize to you."
The district did not ask Kellerman to apologize, Gaines said: "That was her."
The superintendent said he could not address whether Kellerman faces formal discipline for her words. Personnel issues are typically discussed in closed sessions with the Board of Education.
"We're treating it as a personnel issue," he said.
The district has an overarching policy governing proper "staff conduct."
Board member Kevin Schartner is the parent of a female freshman at OHS. Gaines declined to say whether he'd received a complaint from a board member about Kellerman's speech.
The entire incident will likely prompt Mehlville to look again at its dress code, which is vague and mentions "some stuff about skin coverage," Gaines said, but no specifics on how to measure that.
It's a topic that Stormer has complained about in the past, to say that the district doesn't do enough to enforce its existing dress codes.