Observers nationwide reflect on changes one year after Michael Brown's death
County stronger, more unified, Stenger says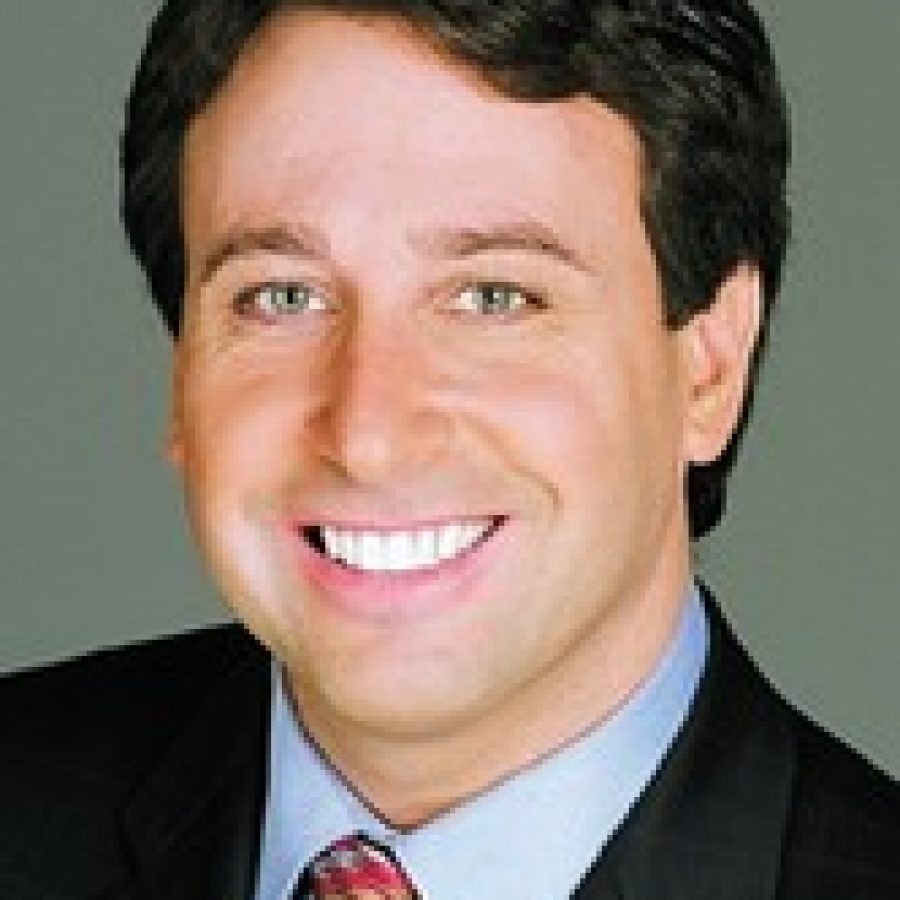 On the eve of the anniversary of the death of Michael Brown and the weeks of unrest that followed in Ferguson and St. Louis County, observers nationwide are reflecting on how the events of the past year have changed not just the county but the country as a whole.
On the morning of Saturday, Aug. 9, last year, the biggest story unfolding in the county that day appeared like it would be a failed morphine robbery attempt at the de Greeff Hospice House at St. Anthony's Medical Center, which led to a lockdown at the south county hospital.
But then former Ferguson Police Officer Darren Wilson — then a Crestwood resident — shot and killed Michael Brown, 18, on Canfield Drive in Ferguson.
And after the attention of the world focused on the county during the weeks of civil unrest, looting and tear gas-filled encounters with police that followed in Ferguson, the city — and county — became more than just a hashtag but also an international symbol of police conflict and race relations, the beginning of a national conversation that continues.
Both the U.S. Department of Justice and a St. Louis County grand jury found no credible evidence to support many witnesses' contention that Wilson shot Brown while the teenager was surrendering with his hands up, which led to the most popular protest refrain, "Hands Up, Don't Shoot."
At the same time. the Department of Justice released a report that it said showed systemic racism in Ferguson city government. The report also said the most credible witnesses to the shooting itself backed Wilson's account of events that he shot Brown in self-defense after the unarmed teenager attacked the officer.
But even without charges against Wilson, the widespread attention on the case shifted the country's attention to killings of blacks by white police officers and on the wider problem of racial equality.
A poll released Wednesday by the Pew Center for Research shows that Americans' attitudes on race have changed dramatically in the year since Ferguson, with the majority of Americans across all ages, locations, races and political groups now agreeing that more changes need to be made so that blacks and whites have equal rights. A year ago, the same question showed that only 39 percent of whites believed that changes need to be made to bring about more equality, matching the Pew Center's polling results on the same question from the last six years.
Other police shootings of blacks by white police officers have eclipsed Ferguson since the Department of Justice report came out in March, but the eyes of the world will be on Ferguson this weekend as people from across the country flock to the city for a weekend packed with memorial events for the one-year anniversary of Brown's death.
The Ferguson Uprising Commemoration Weekend began Thursday and culminates in a moment of silence at the site of Brown's death on Canfield Drive at 11:55 a.m. Sunday, a year to the day since the much-disputed shooting.
Whatever happens in the future, the county and its residents have come out of the unique experience of the last year stronger and more unified, County Executive Steve Stenger said earlier this week.
"I think we have come together as a community like we never have before," Stenger told the Call. "I would like to think that I have some role in that, as well as all the apparatus that we have in place — our Office of Community Empowerment, our Office of Strategy and Innovation. We have all made extraordinary efforts to avoid what we saw last year."
The Office of Community Empowerment is a key campaign platform of Stenger's and his primary answer to how to fix what happened in Ferguson, a gateway office that facilitates any and all county resources and assistance to Ferguson or other areas in extreme need or poverty.
Along with the Ferguson Commission appointed by Gov. Jay Nixon, the Office of Community Empowerment is one of the most tangible local initiatives to come out of Ferguson. On July 13, the Ferguson Commission approved 148 calls to action to address systemic changes to five areas of focus — racial equity, citizen-police relations, municipal courts, access to education and child well-being and economic opportunity.
Statewide, Nixon just signed legislation introduced by Sen. Eric Schmitt, R-Glendale, that limits the percentage of city revenue a municipality can take in from traffic fines — a move that has led to budget strain in Ferguson and may eventually lead to disincorporation of some north county municipalities that cannot afford to sustain themselves without traffic tickets.
Nationally, body-camera legislation has become more popular in the wake of the much-disputed various accounts of Brown's shooting, and a range of anti-police militarization and other bills have been proposed in Congress and state legislatures across the country.
The St. Louis County Police Department is on standby this weekend if memorials or protests turn violent as past protests have, and Stenger said he believes a year of engagement on the ground in Ferguson will prevent the rioting and civil unrest of last year.
County police say they only responded with stronger force after they were attacked or provoked by protesters, but the county's militarized police response — including arrests of journalists and the televised tear gassing of seemingly peaceful protesters — was condemned by officials ranging from President Barack Obama to United Nations Secretary General Ban Ki-Moon and even the North Korean government.
It is also the subject of multiple lawsuits that new County Counselor Peter Krane had to hire extra county lawyers to handle. Just this week, the American Civil Liberties' Union announced that county prosecutors dropped charges against two of the journalists arrested by county police while documenting last year's protests.
When protesters in Ferguson first began chanting "Hands up, don't shoot," Stenger was a councilman representing the 6th District in south county. He did not take over the county's top job until Jan. 1, after winning election in November. On Aug. 5, days before those moments on Canfield Drive, he defeated former County Executive Charlie Dooley in the Democratic primary.
And while officials from Nixon down were accused of standing idly by after the Nov. 24 grand jury announcement while most of the buildings on the West Florissant Avenue business corridor burned to the ground, Stenger differentiated himself from Dooley and said he would not let Ferguson burn this time around if protests take a turn for the worse.
"I would be engaged leadership, on-the-scene leadership, and leadership that of course protected life, property and of course, individuals' First Amendment rights," he said.
Stenger spearheaded a $500,000 county Port Authority initiative that funded the demolition over the last few months of all but one of the burned-out buildings on West Florissant, just one of the many county Ferguson-related costs that totaled more than $10 million. The Port Authority money comes from the lease payments of the River City Casino in Lemay.
"We've reached out to the community and we've encouraged peace, and a way forward that is demonstrative of where we are as St. Louis Countians," Stenger said of efforts to keep protests peaceful, including partnerships with local community leaders and clergy.