Oakville youth soars to Eagle Scout rank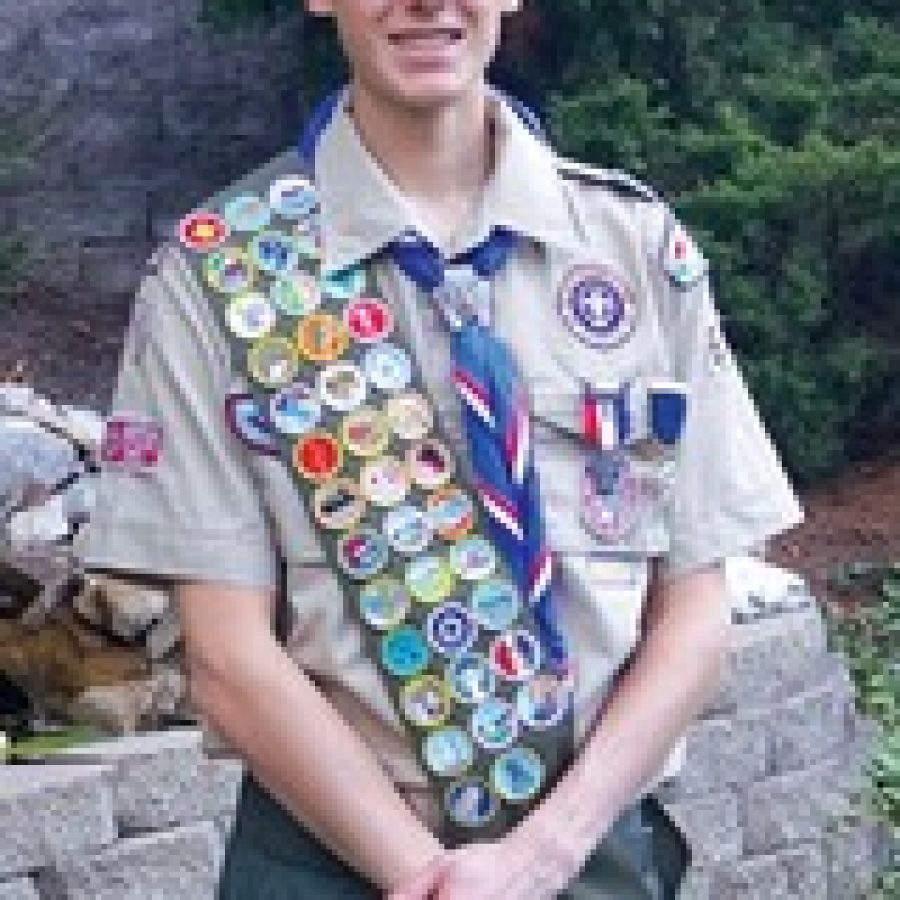 Nathan Oller was awarded the rank of Eagle Scout during a recent Court of Honor Ceremony at Concord United Methodist Church.
Nathan earned his Eagle Scout rank at the age of 16. He completed the requirements and met with the Eagle Scout Board of Review team June 13 in the Gravois Trail District. He was presented with a resolution, an American flag flown over the state Capitol and many congratulatory letters from sports, celebrity and local and national government dignitaries, according to a news release.
Nathan is a member of Boy Scout Troop 61 in Oakville. He joined Pack 61 as a Tiger Cub in the first grade, and completed his Cub Scout tenure through Webelos as a Super Achiever — earning all pins — and earning the Arrow of Light Award.
He crossed over to Troop 61 to earn 38 merit badges; multiple one-mile swims; his God and Family, God and Church and God and Country Awards; the World Conservation Award and the Order of the Arrow. Nathan attended National Youth Leadership Training, and has served in multiple leadership roles in his troop, in-cluding patrol leader, assistant senior patrol leader and senior patrol leader.
Nathan's Eagle project consisted of de-signing, planning, fundraising and leading the completion of a landscaping project at the entrance of his church, Concord Trinity United Methodist in Concord Village.
The plants and shrubbery Nathan chose are evergreens that will beautify the community year round; with areas available for Sunday School children to plant flowers for the seasons, according to the release.
Nathan organized many Scout and adult volunteers from Troop 61 to complete the project.
He is a junior at Oakville Senior High School and is a member of the swim and water polo teams. Nathan is the son of David and Anne Oller of Oakville.
His brother Benjamin currently is a First Class Scout in Troop 61. His paternal grand-parents are William and Ruth Oller, and his maternal grandparents are Paul and Bev-erly Kluba. All reside in Oakville.
Jeff Bennett is the Scoutmaster for Troop 61.