Oakville woman celebrates 100th birthday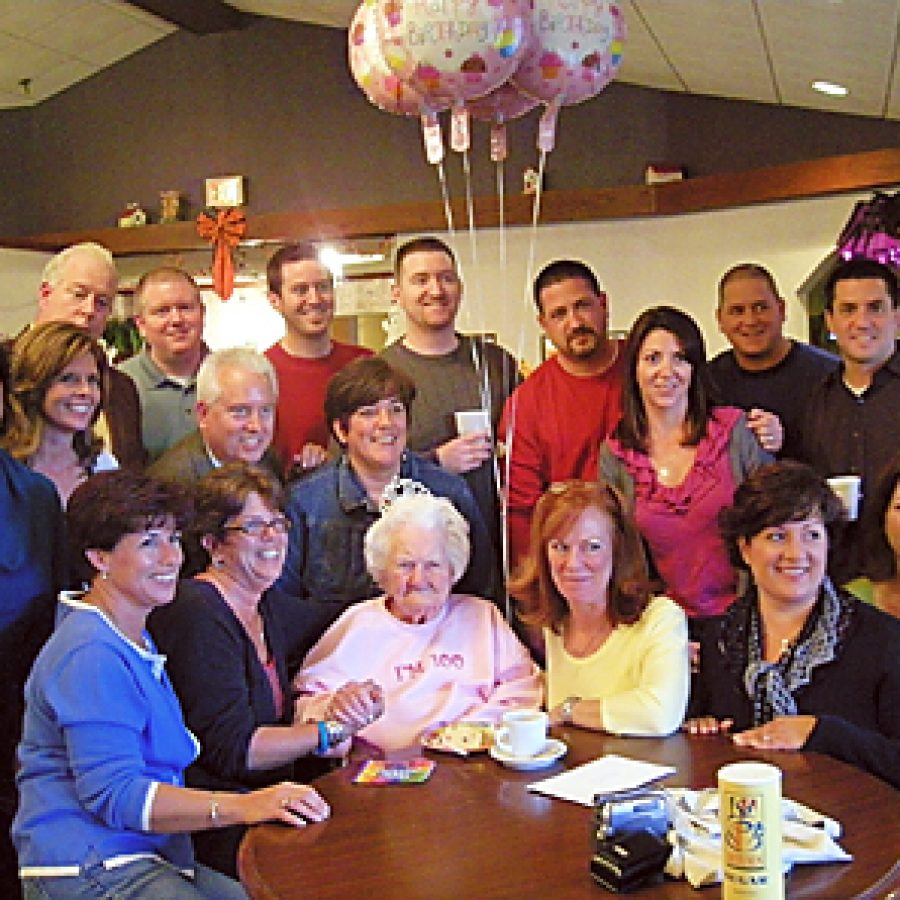 Cecelia Murphy recently celebrated her 100th birthday with family members at Bethesda Southgate in Oakville.
Cecelia Bridget Hanley Murphy, the daughter of Irish immigrants, was born on Oct. 17, 1909. She and her late husband, Tim, had five children and were prize-winning foxtrot dancers.
Cecelia was a resident of the St. Joseph Apartments in Shrewsbury from June 1987 until August 2002.
She is blessed with three surviving children, 20 grandchildren, 33 great-grandchildren and five great-great-grandchildren.
She received birthday greetings from President and Mrs. Obama and Willard Scott of the "Today Show" and was awarded a birthday proclamation from the St. Louis County Council.
Her surviving children include Daniel Murphy, Jack Murphy and Beth Reinwald of south county. Daughters Kathleen Rocco and Margaret Fagan passed away in 2006 and 1988, respectively.