Oakville Tigers roll over Northwest Lions 28-7
Tigers football team to face Lafayette Lancers on Friday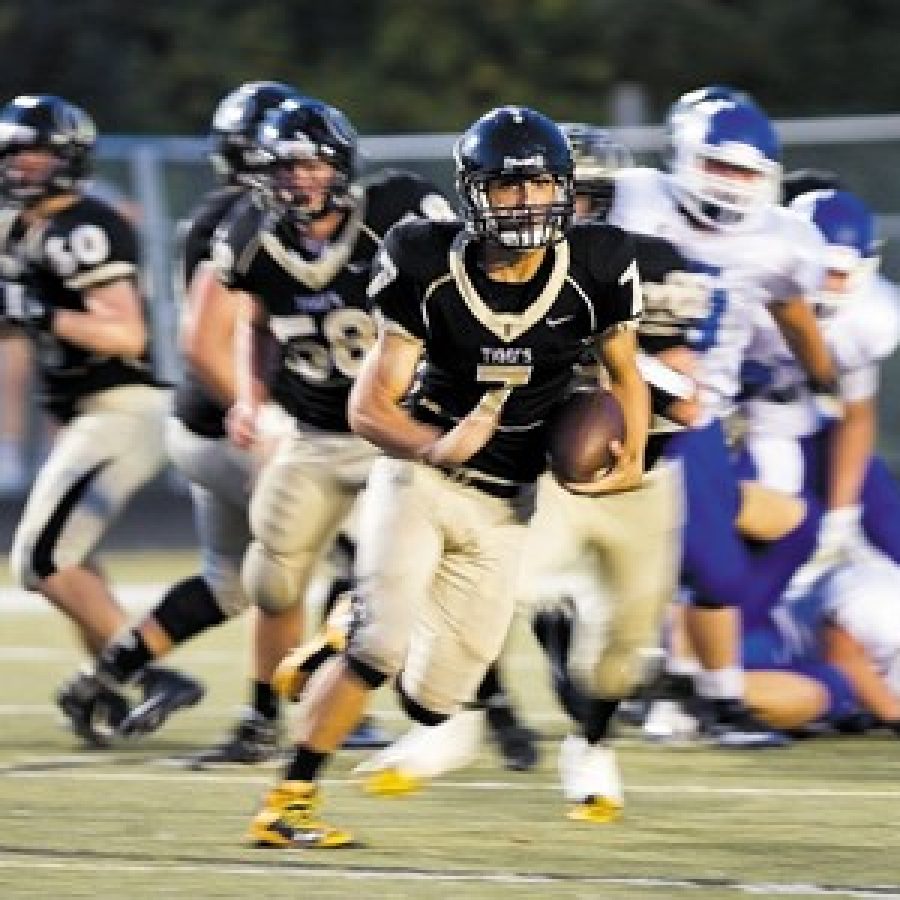 The 2015 season has reached the midway point and the Oakville Senior High School football team boasts a 3-2 record with Friday night's win over Northwest.
The Tigers have the potential to achieve some real success in the second half of the season, but some questions remain, ac-cording to head coach Arlee Conners.
In retrospect, the Tigers had the opportunity to be a 5-0 team at the halfway point of the season as they suffered two very close losses — one to Eureka and the other to Hazlewood East.
But one factor in both of those games was exactly the same as the games they won, Conners noted.
"Every game we've played, we've gone into halftime with the lead this year," he told the Call. "We have to find a way to seal the deal when those opportunities present themselves. That's what we are working on now."
For the Tigers to be successful for the remainder of the season, they are going to have to be consistent, according to Con-ners.
Though Oakville prevailed 28-7 Friday night over Northwest, some inconsistencies must be addressed, the head coach said.
"It was a win. Overall performance, there were a lot of things. Offensively, we made some unnecessary mistakes," Conners said. "On defense, we had some tackling issues.
"It was good to get a win, but there is still a lot of room for improvement."
The biggest issue plaguing the team is its focus in the red zone, according to Conners.
"We've got to sustain some drives offensively, especially going into the red zone," he said. "We have to find a way to buckle down and be disciplined and focused to make those drives successful. So that's what we have to do."
At 7 p.m. on Friday, the Tigers will face a very tough opponent, Lafayette, at home, 5557 Milburn Road. The 3-2 Lancers are coming off a 35-6 victory over Lindbergh last week.
"They are always a tough opponent for us," Conners said of the Lancers. "It will be a challenge for us. But if we take care of what we need to do, do our job like we talk about, I think we will be fine."