Oakville Tigers prevail over Hillsboro in four-overtime thriller by one point
Panthers look for first victory of season this Friday night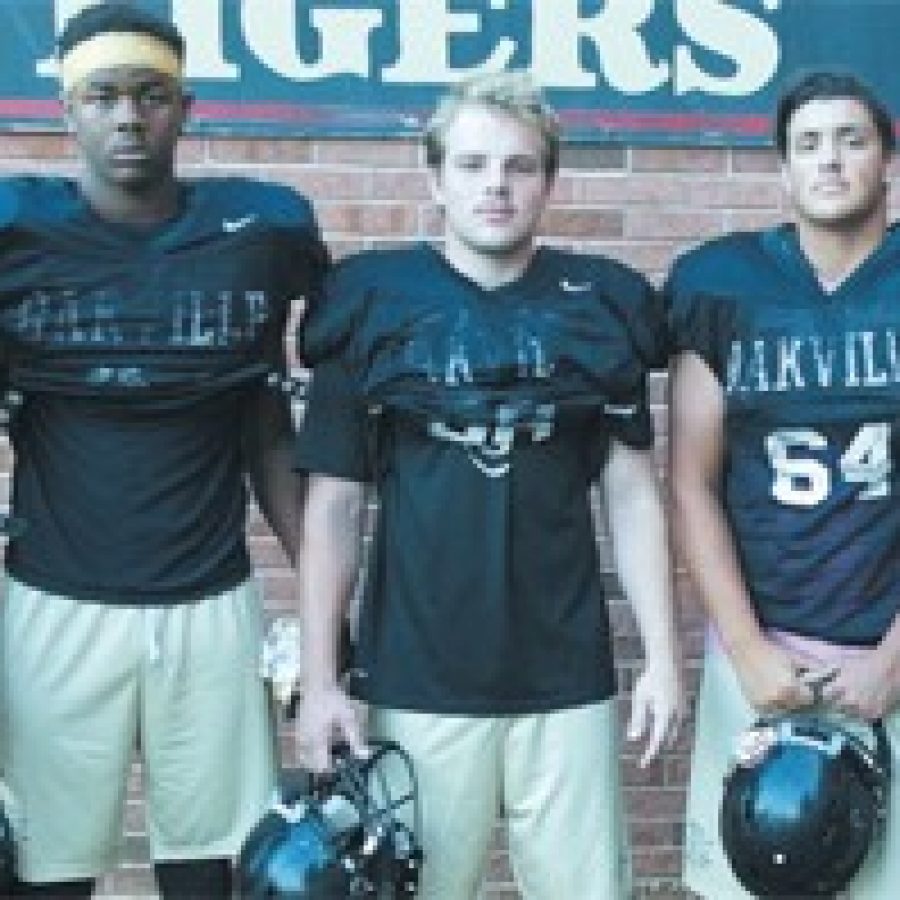 After a shaky start to the season with a 41-7 loss to the Lindbergh Flyers, the Oakville High School varsity football team made a quick turnaround to defeat Hillsboro Friday night in a four-overtime squeaker, 53-52.
The Tigers and the Hawks traded touchdowns all night, with Oakville overcoming a 13-point deficit with just four minutes to play. Oakville tied the game 30-30 at the end of regulation, forcing overtime.
Both teams scored eight points in the first overtime, no points in the second overtime and eight points in the third overtime.
But in the fourth overtime, Oakville bested Hillsboro by scoring eight points to the Hawks' seven and prevailing for the win.
Oakville had 120 yards on the ground, led by quarterback Jordan Jost and running back Jake Lamons. Jost had 82 yards, while Lamons put up 31 yards.
Jost also ran the Tigers' offense with his arm, completing 22 of 39 passes for a total of 236 yards in the air with three touchdowns and two interceptions.
Leading receiver Gerrelle Golden grabbed 174 yards on 11 receptions.
The Tigers will look to tighten up their offense when they visit a tough 2-0 Parkway Central Colts team Friday.
In other high school football action, Mehlville dropped its second straight game Friday night, falling 34-14 to Pattonville. In the season opener, Francis Howell defeated the Panthers 49-14.
Jared Smith and Jai'ryn Pruitt both tallied scores for the Panthers in the loss to Pattonville.
This Friday, Mehlville will host Hazelwood East, which is coming off a 30-12 loss to Lafayette and is 1-1 on the season.
Panthers head coach Kent Heinemann said he is excited about the matchup.
"East is a very talented team. We have played two weeks in a row with key guys out because of injury. I'm excited to see us compete at full strength," he told the Call.