Oakville Tigers looking to over-achieve on the gridiron for a successful season
Oakville High football team ready to give its all in 2013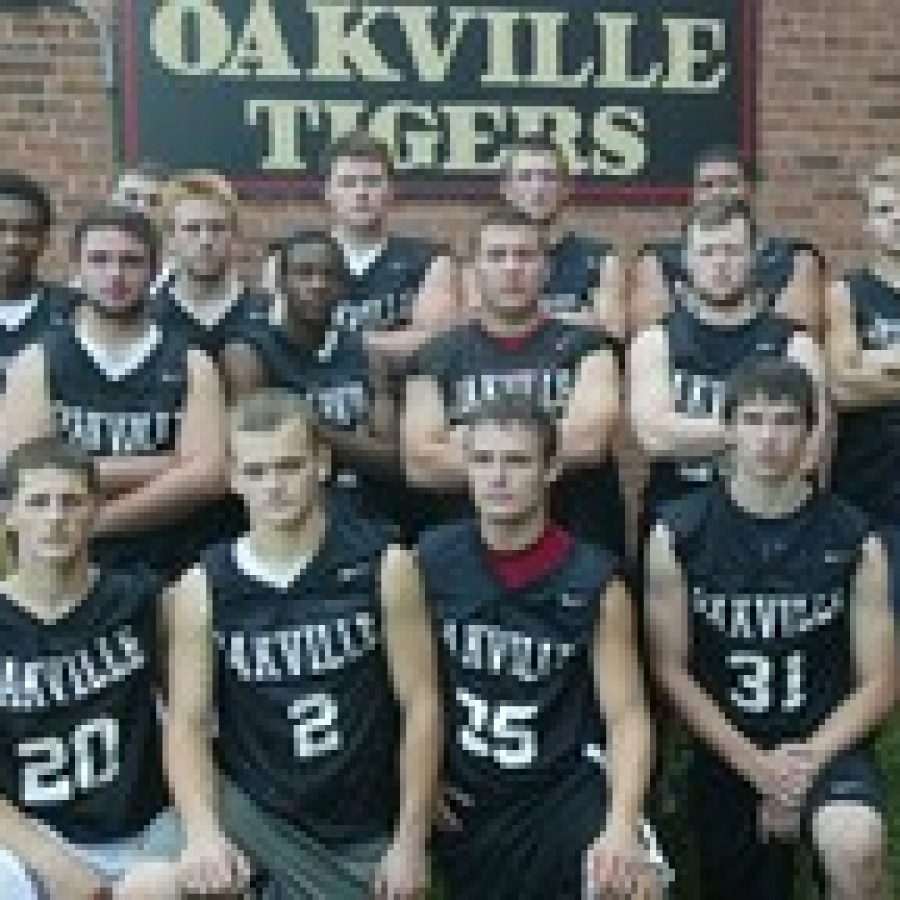 Members of the Oakville Senior High School varsity football team will try to extract what they can from a less-than-perfect 4-6 season in 2012 and use it to their advantage in 2013.
"I thought last year we definitely under-achieved. We lost some close games by a lot of our own doing," Tigers head coach Arlee Connors told the Call. "So this year, we're just looking to be a lot more disciplined, a lot more focused, definitely looking to over-achieve instead of under-achieve."
The Tigers learned some valuable lessons last year and are hungry to apply that knowledge on the field this year.
"I think these guys learned you can't take anything for granted and they learned you have to take advantage of every opportunity you get," Connors said. "I think the group last year, they had some opportunities … I think this group, they understand that everything makes a difference that every play counts.
"And every play, you gotta give your all and you've gotta have maximum focus and just complete trust out of all the teammates."
Connors will try to lead his Tigers on that particular path and is optimistic about the future.
"We had a good preseason. I'm just looking forward to carry on and improving on what we did in the preseason," he said.
Oakville has several returning starters from last season, covering areas all over the field.
Andy Oliver returns to the quarterback role and will be supported by Isaac Dozier, Adam Roland, Kirby Phillips, Arsante Conners and Hayden Trout, all of whom are expected to help lead the Tigers to victory.
Conners believes his players take their responsibilities seriously and are committed to success on the field this season.
"… I think definitely there's a lot of good things to look forward to," the Oakville coach said.
Tigers fans should expect to see plenty of protection on offense this season, ac-cording to the coach.
"Our strength really should be our offensive line," Conners said. "We really have five guys that started 0-line last year, we have all five of those guys coming back."
Conners said his defense will be a focus area throughout the season.
"We are looking to improve overall, specifically to improve our defensive play and our depth at the linebacker position," he said.