Oakville team young, but enthusiastic
Girls' tennis team at Oakville makes strides over last year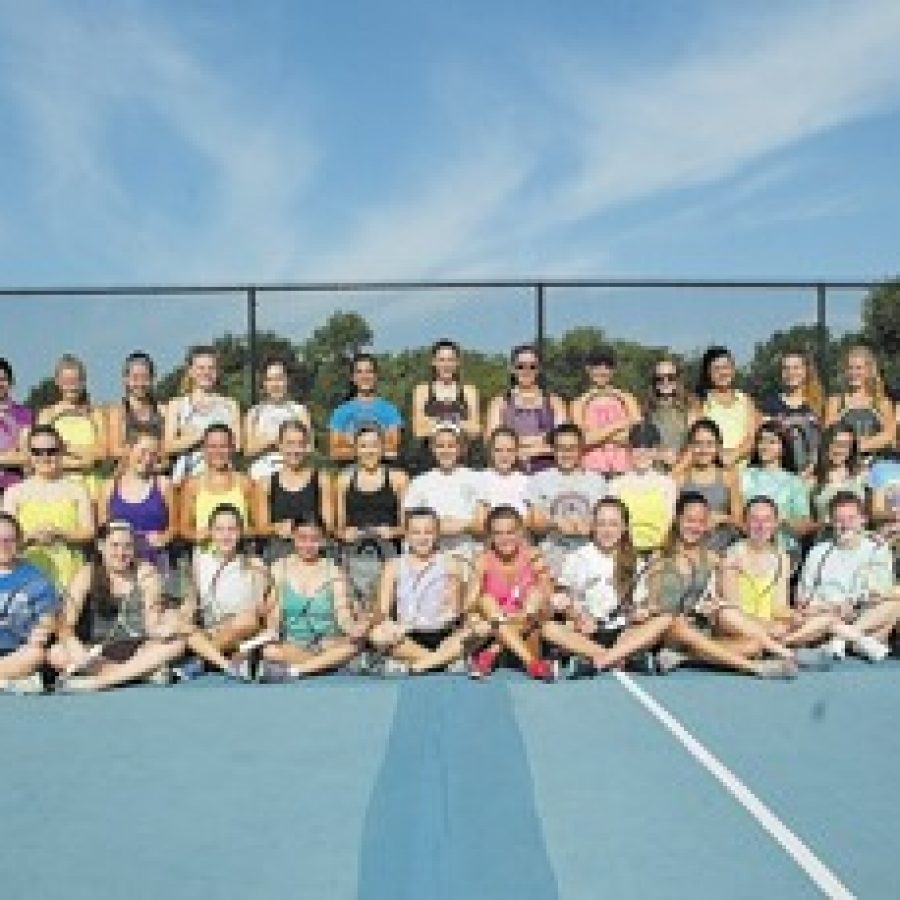 After graduating a senior-heavy team in 2015, the Oakville High School varsity girls' tennis squad is looking at some rebuilding this season.
With just a handful of returning players with varsity experience, Oakville head coach Bill Ebert hopes to help the new players evolve to the top of the tennis ranks and said he feels good about their potential.
"It's a good group … The girls on varsity — I only have a couple that had varsity experience," he told the Call. "They really just had some doubles experience, it was my No. 3 doubles team and I have one girl that had experience at singles at No. 6.
"So we lost a bunch — the rest were all seniors. So it's going to be an interesting year, but I'm very enthused about their attitude and their effort and such. So I know as the year goes on, they will get even better. They are very cooperative, they work hard and I know it's going to pay off in the end."
The two doubles players returning are seniors Madison Ponciroli and Shelby Hicks, who will also play some singles this season. Also returning is McKenna Books, who played No. 6 singles last year. She should be in the top three this year and will learn to play doubles this year as well.
Four other players who were either at the top of the junior varsity team and/or had some varsity experience vying for a spot in the top six are Kate Hoynacki, Katie Januska, Brooke Mumma and Simone Hanna.
Despite not being at the forefront all last season, the group has had some valuable experience, according to Ebert.
"I think with them, they got a taste of varsity matches last year, our top JV and some of our top players, this year they know what to expect when they play," Ebert said. "Now we are actually working on the finer points of their game, what their strengths are and working on their weaknesses during practice and drills.
"So I've been real pleased with their attitude — all of them are working harder and performing better. I can just see it when they are out there doing drill and challenge matches. They've worked a lot harder and they've made great strides over last year, so I'm very happy with that so I'm encouraged for this year, I really am. It's going to be a nice year. It's a nice group of girls."